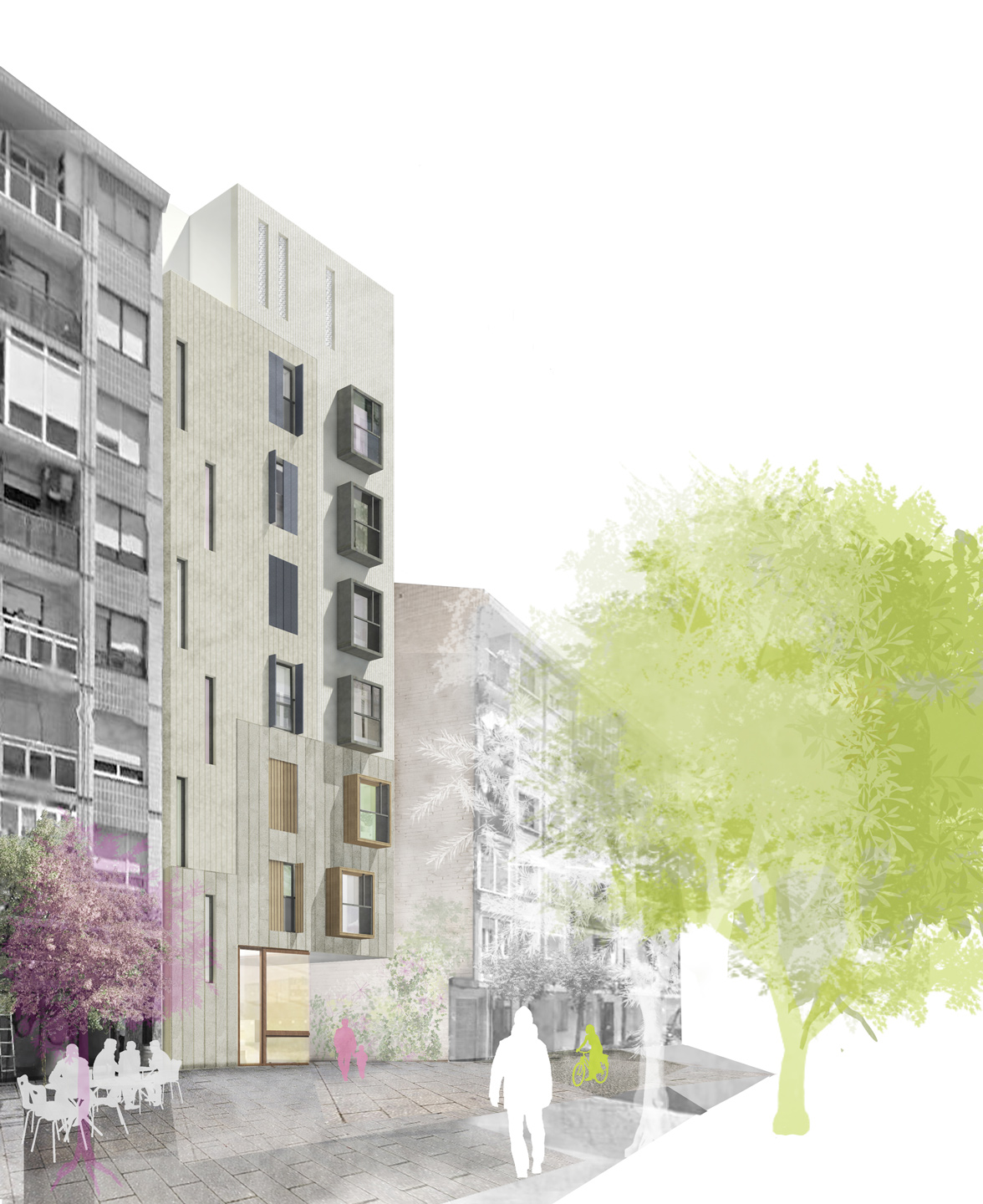 The location of the building, next to the access of the new square to be located inside the residential block, makes it the new entrance to this open space.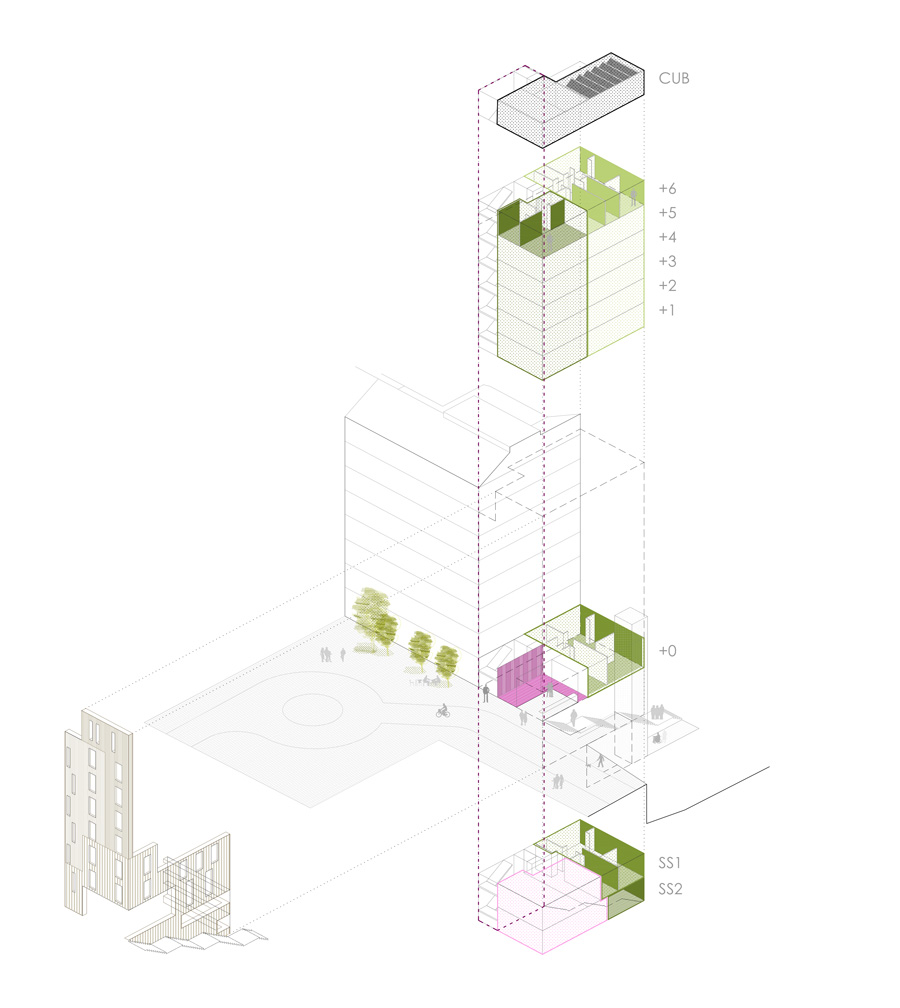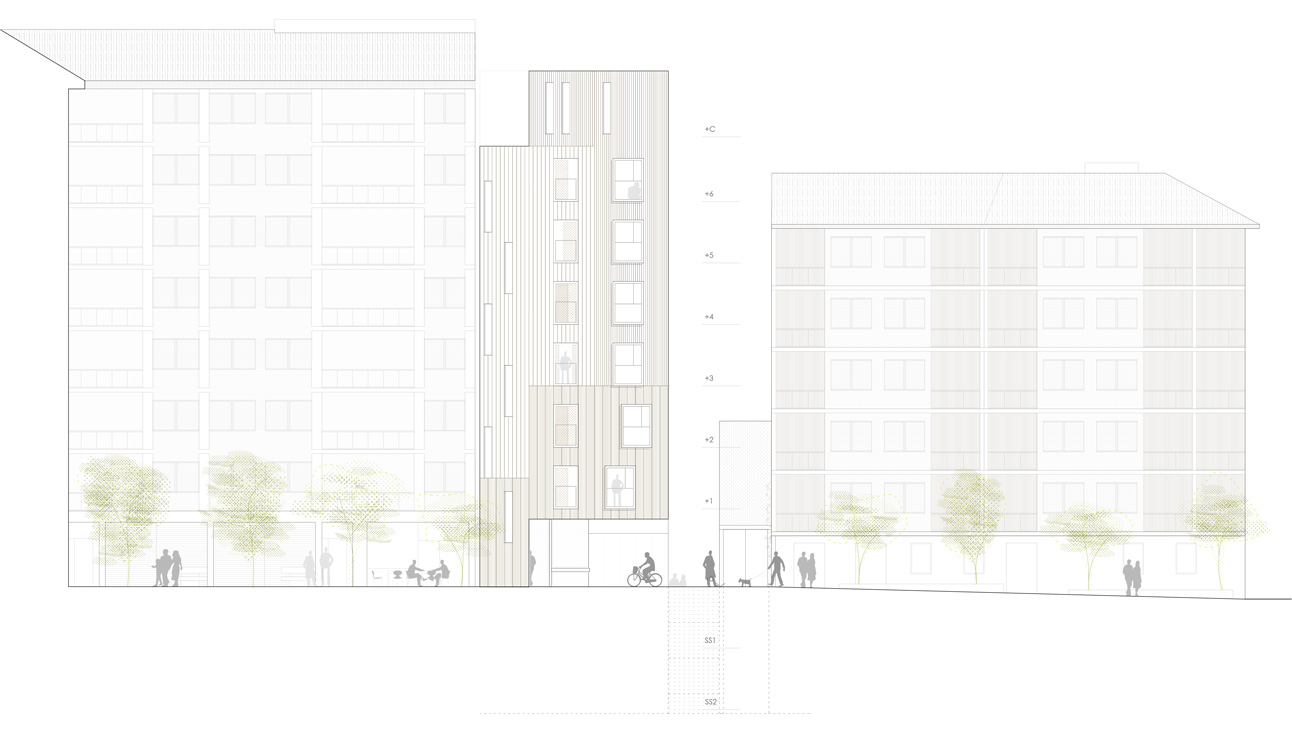 The proposal tries to lead the passers-by to the new public space thanks to the permeability of the ground floor and the singularity of its front to the upper street, thus distinguishing itself from the annexed buildings and announcing access to the new square.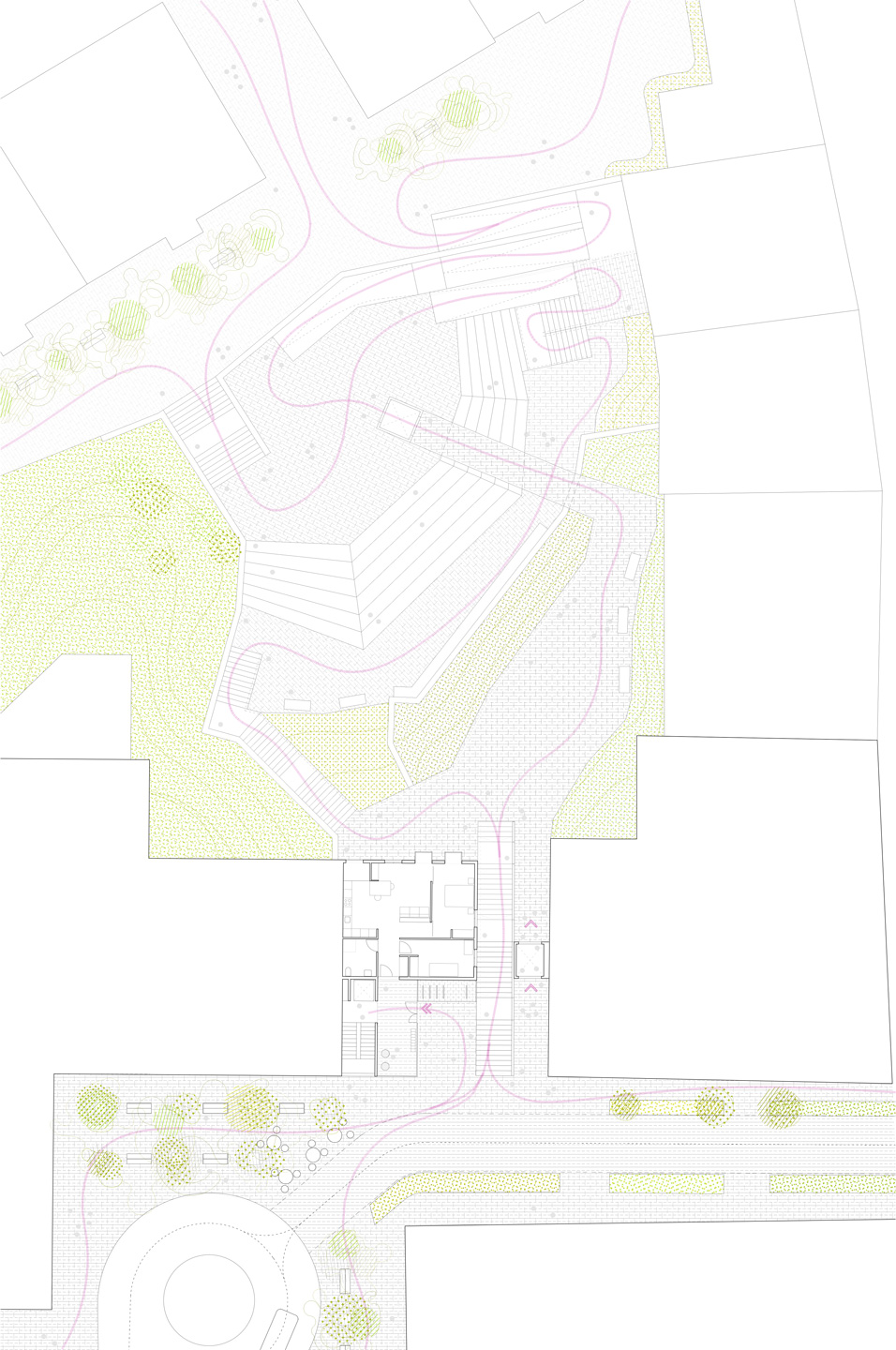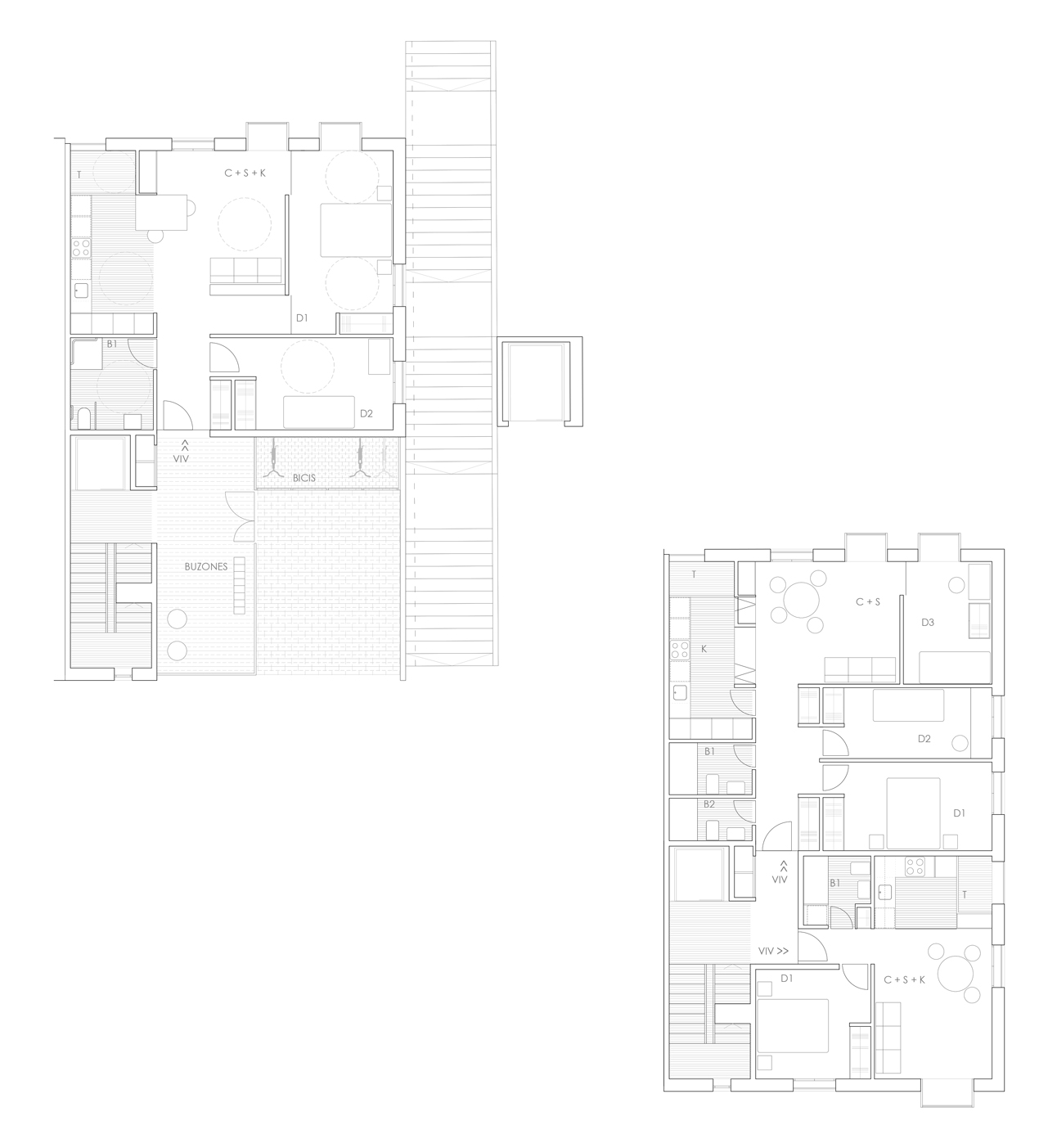 +0
+1 / +6
The compactness that characterizes the floor plant makes it possible to organize two dwellings per level oriented opposite the street and the park. Both types, while meeting the dimensional restrictions of this type of housing, benefit from a privileged corner position with two orientations and large windows that open the space to the exterior views.