The extraordinary location on Almirante street, found in the elegant Justice district of Madrid, characterizes this early 20th century building.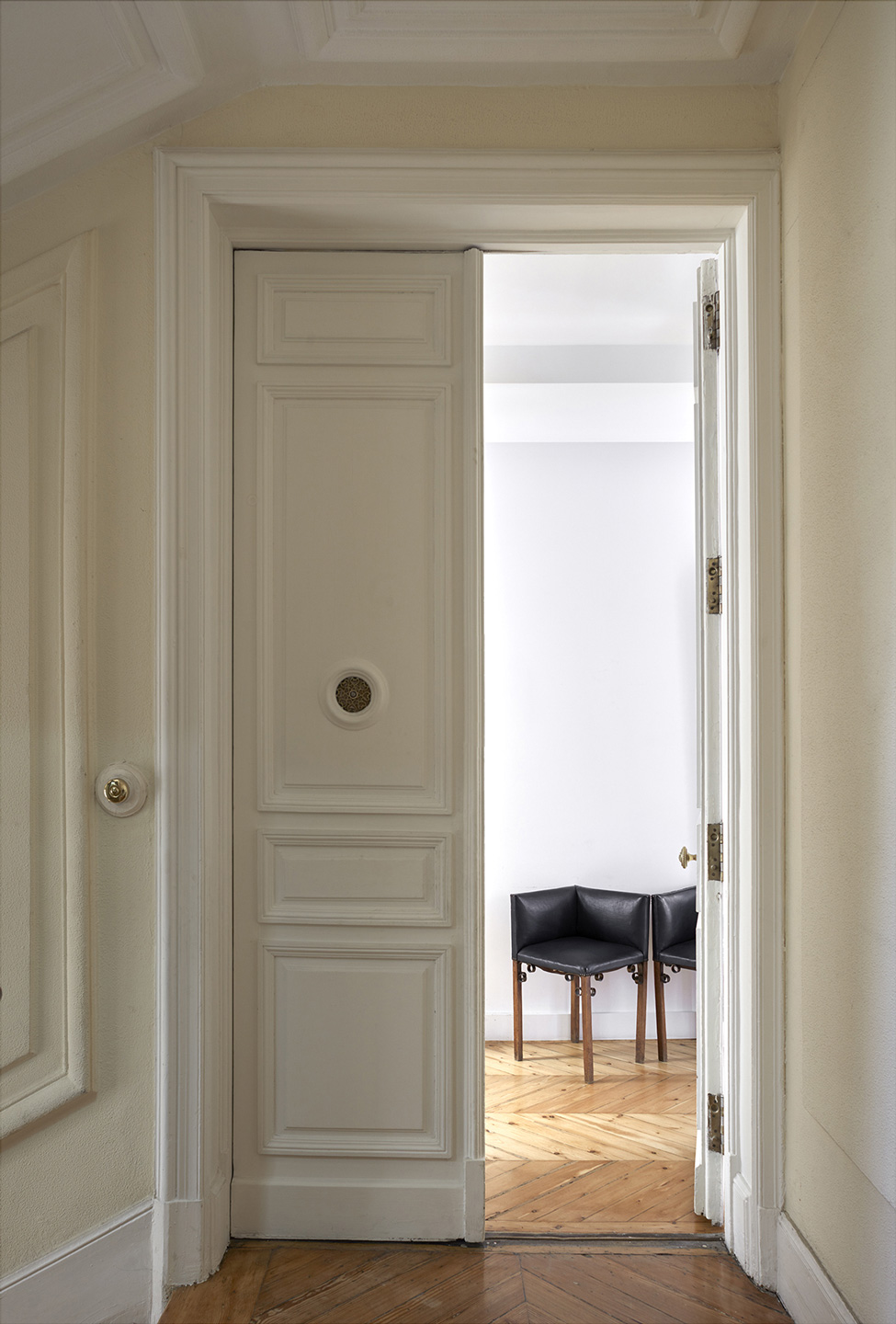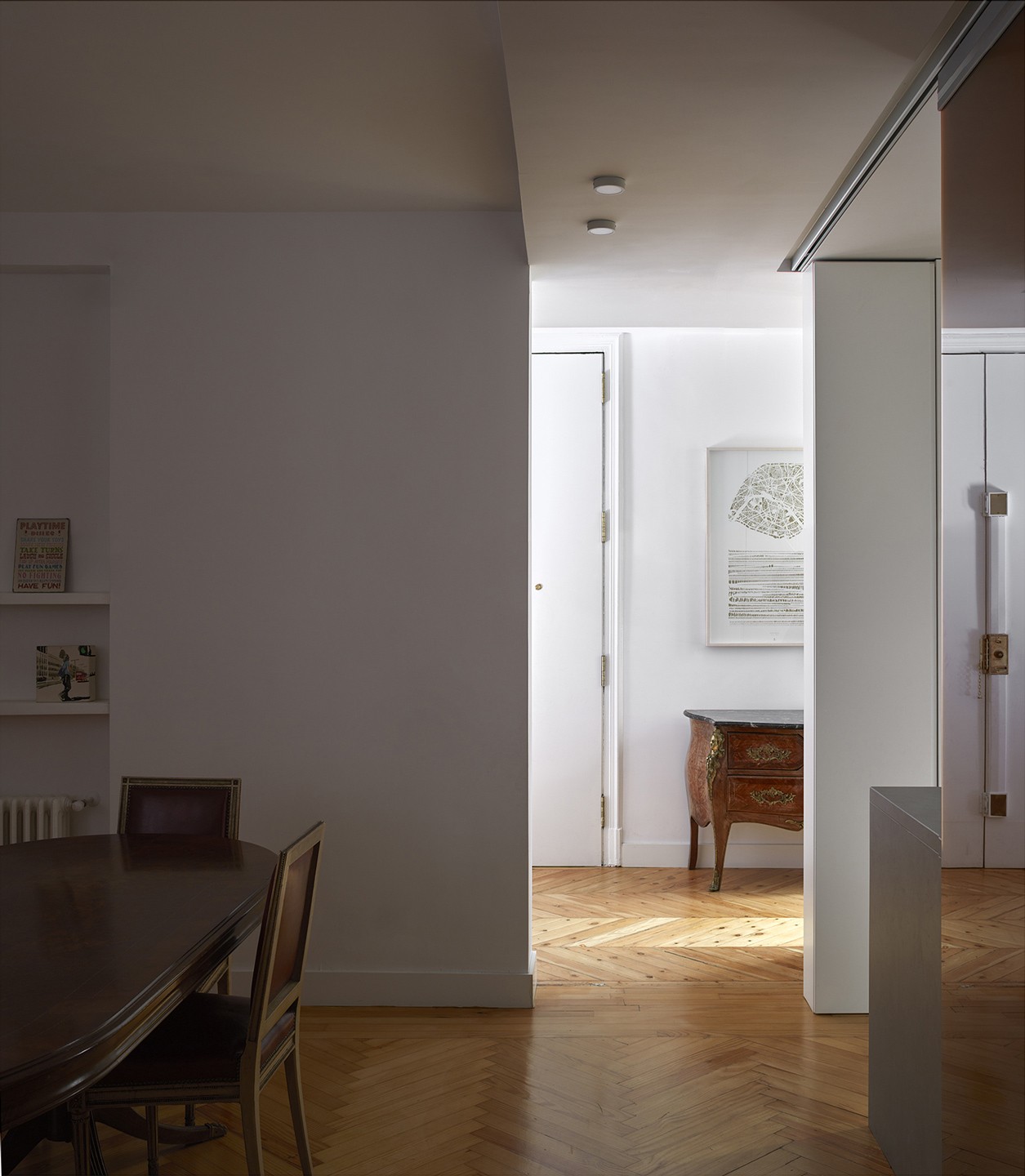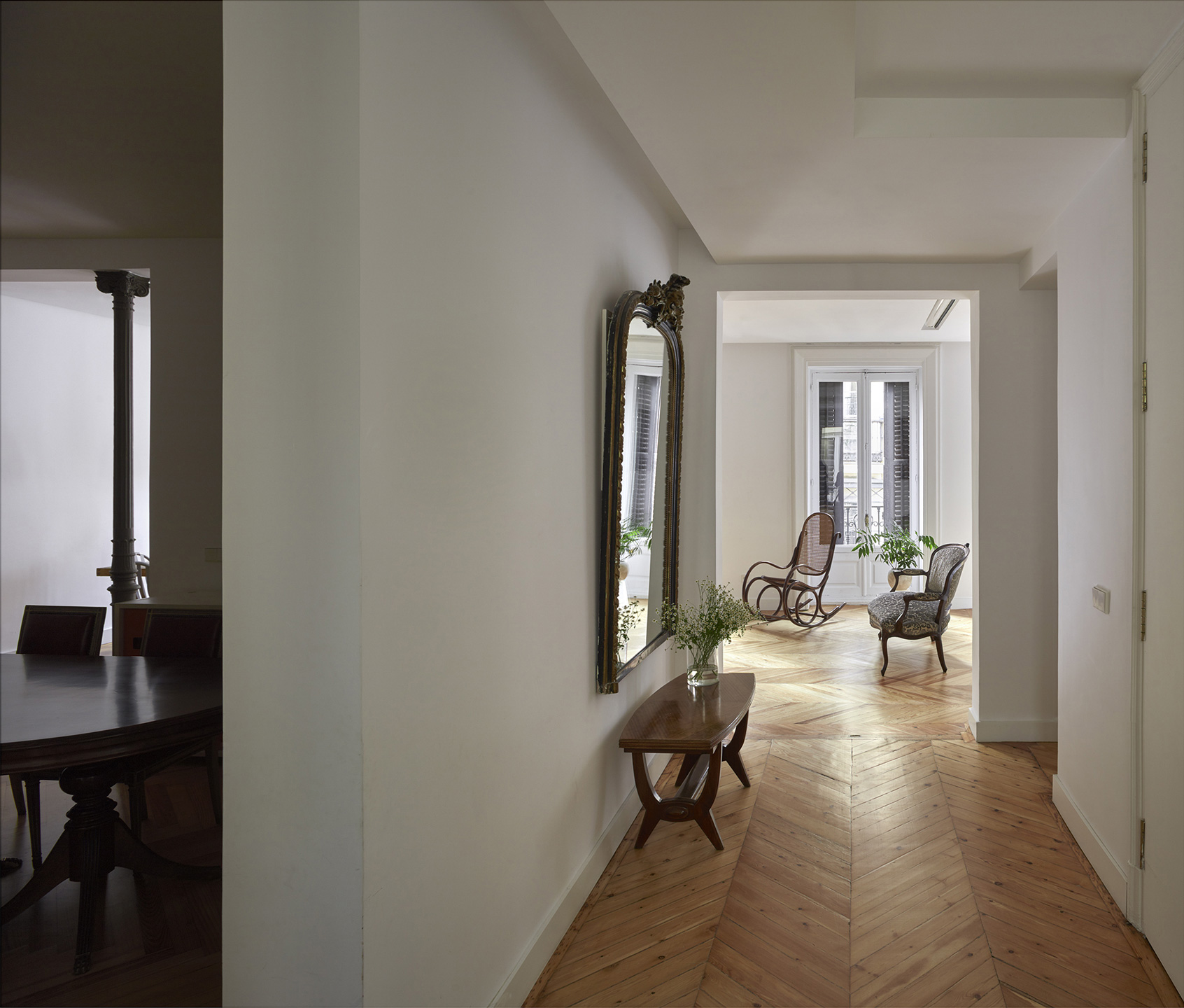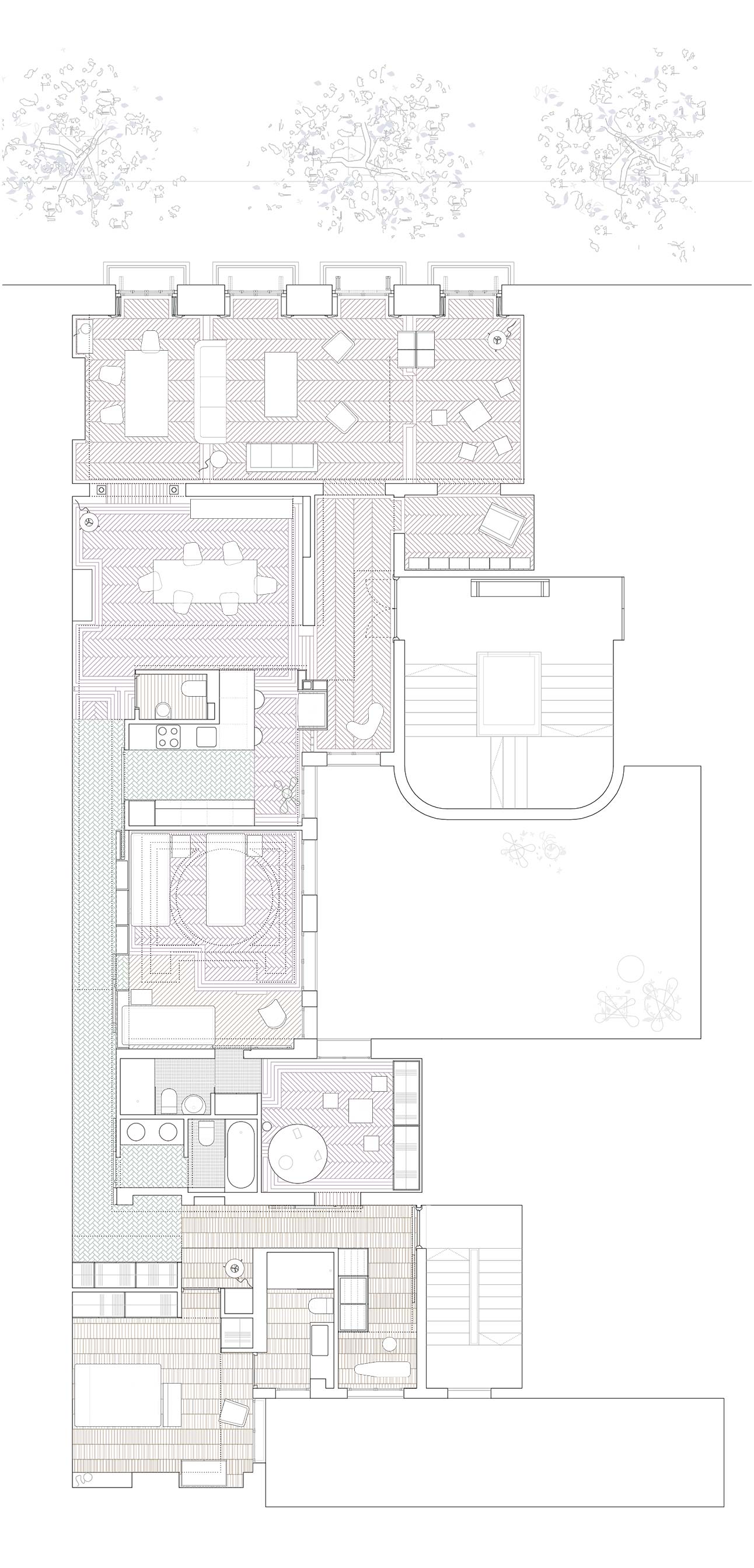 The typology of dwelling with front of balconies towards the street and long depth part, illuminated through patios, was in its days very used in houses of all type in the city. When they reach larger dimensions, long corridor routes are created in order to communicate both ends of the building.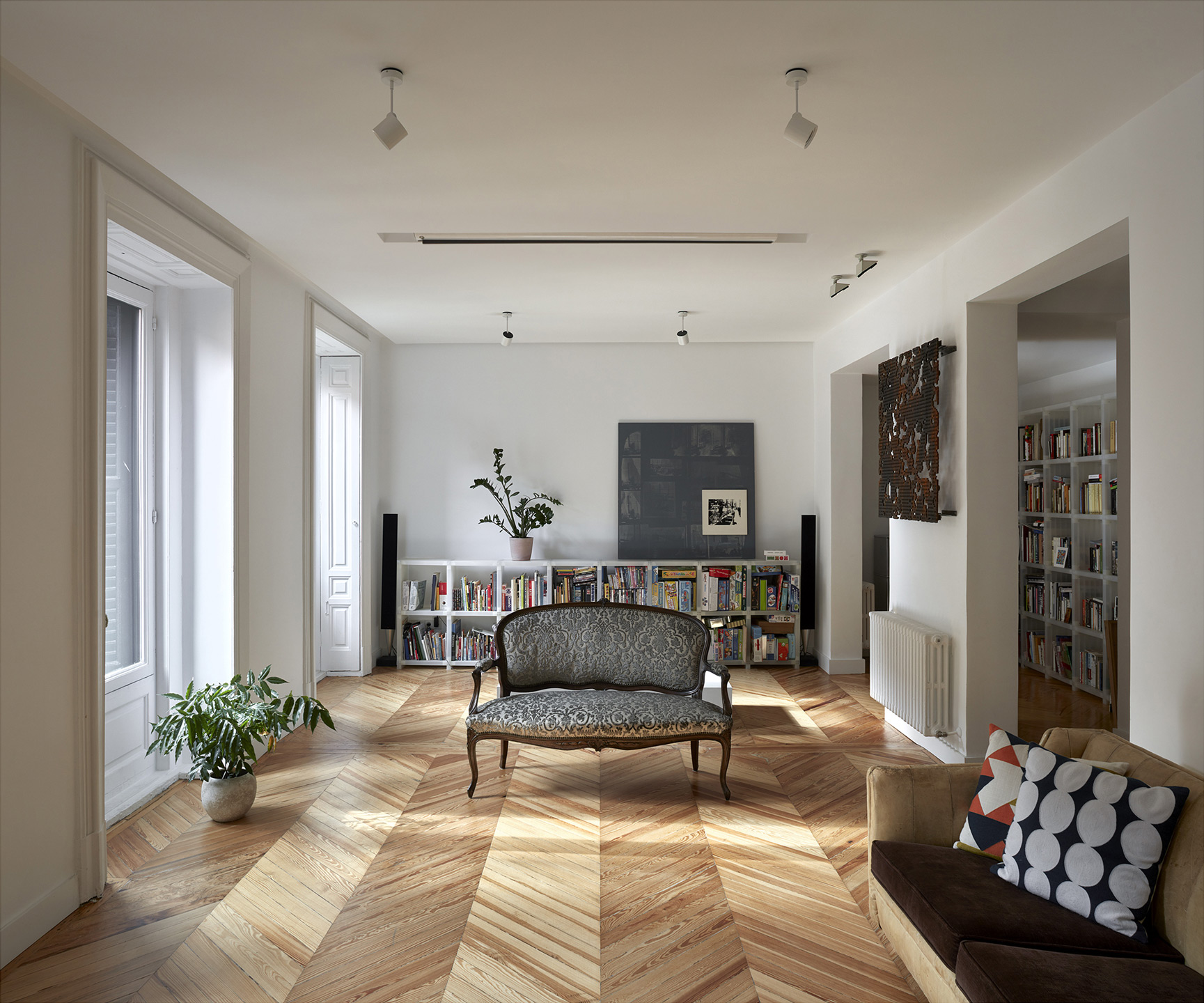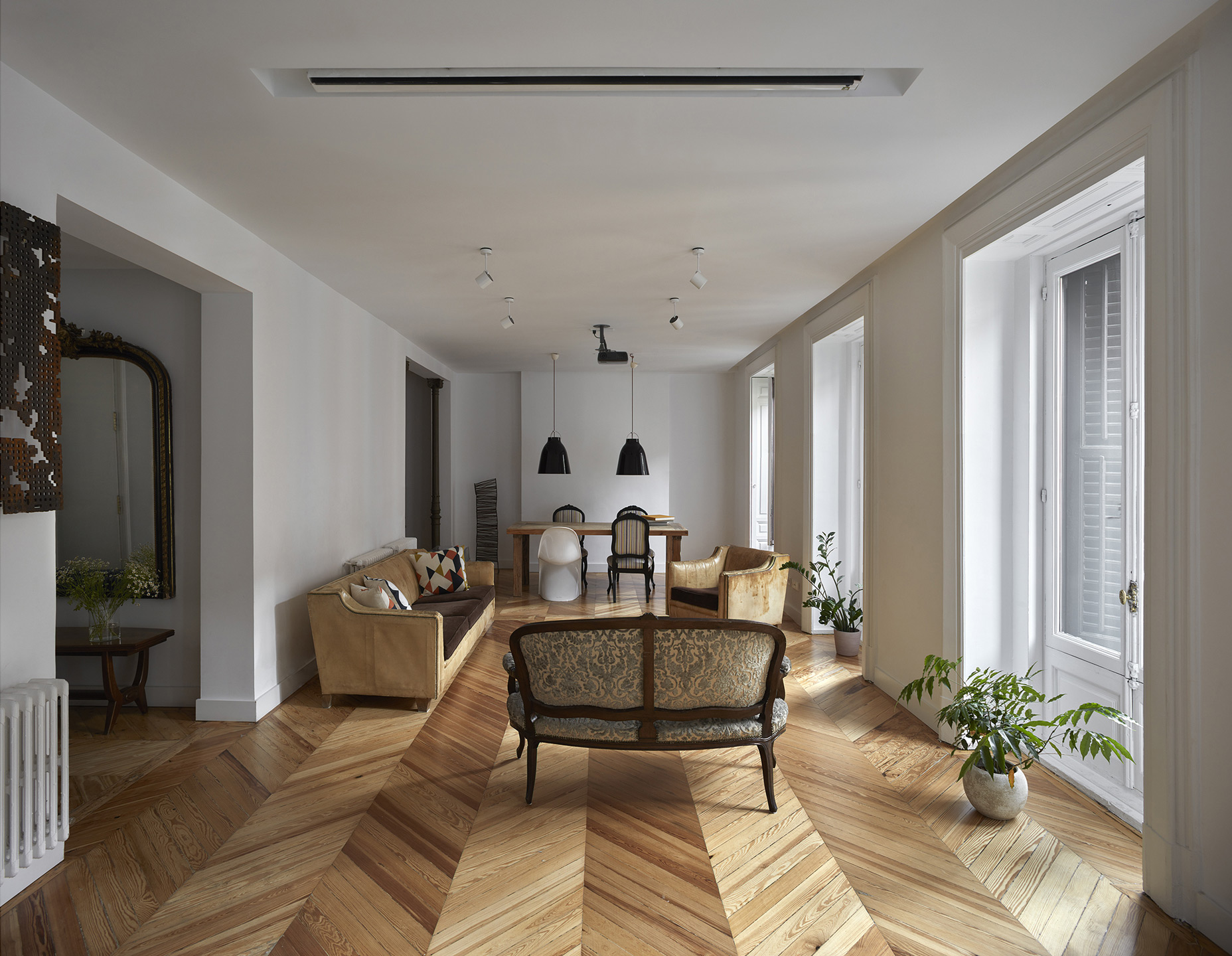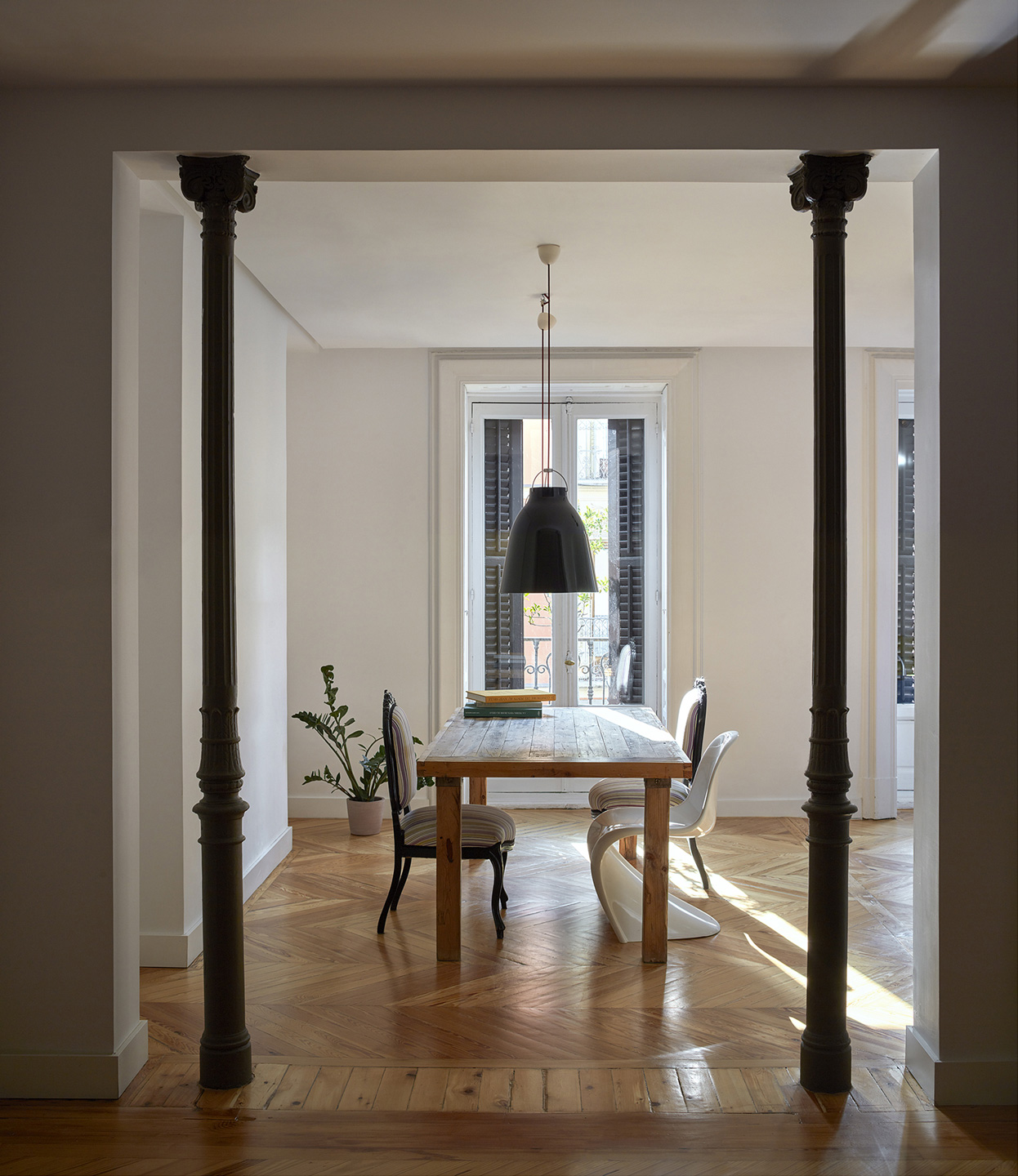 Controlling and reducing the routes inside the house were, from the very beginning, a fundamental part of the proposal; as a result, rooms are connected each other through alternative circulations without considering the corridor, thus breaking its linearity.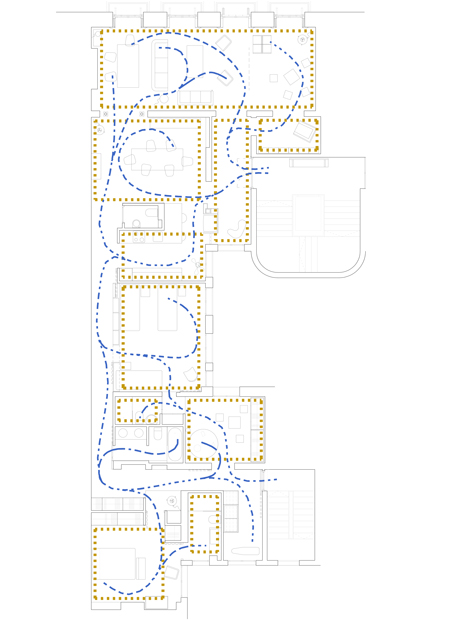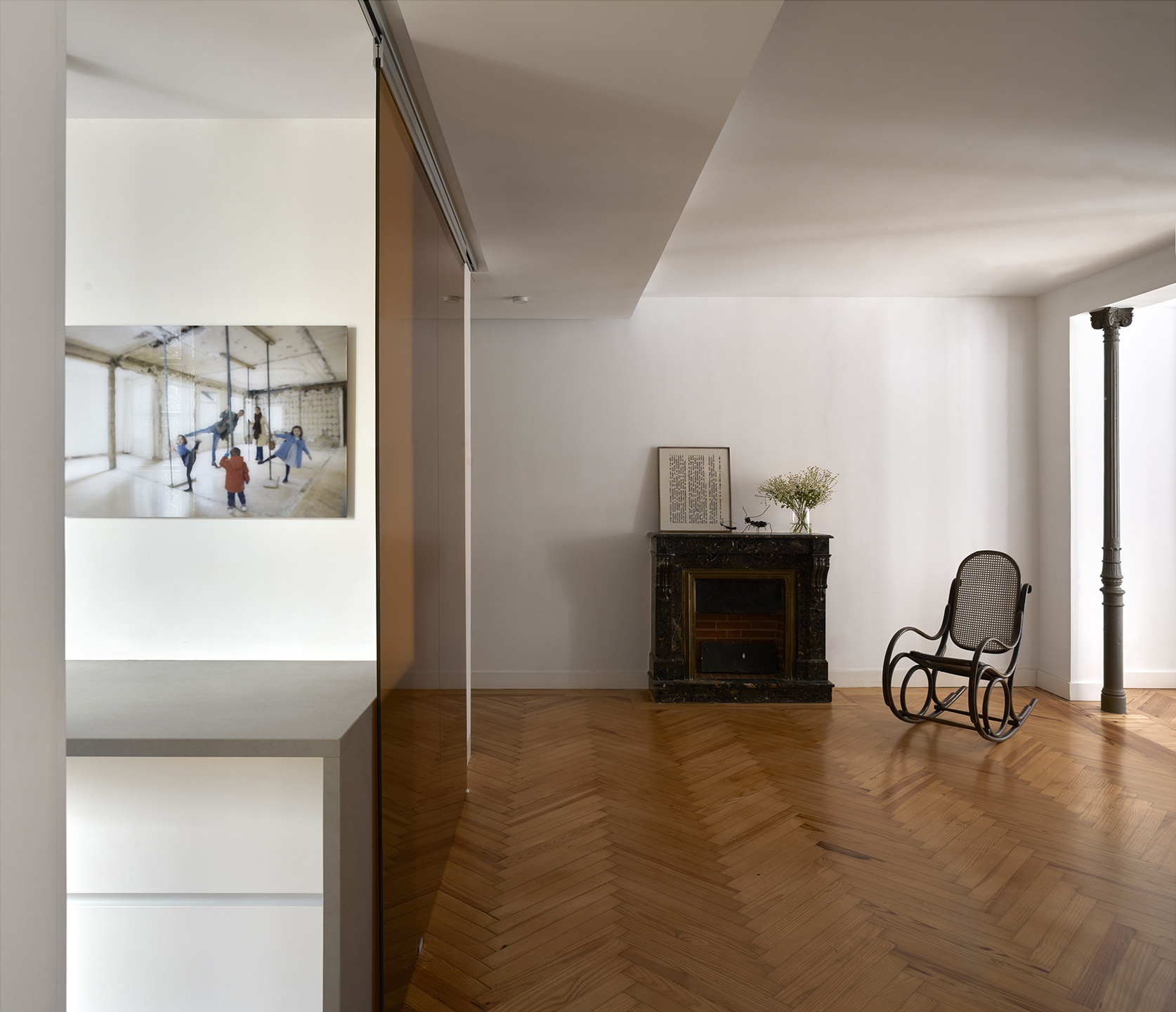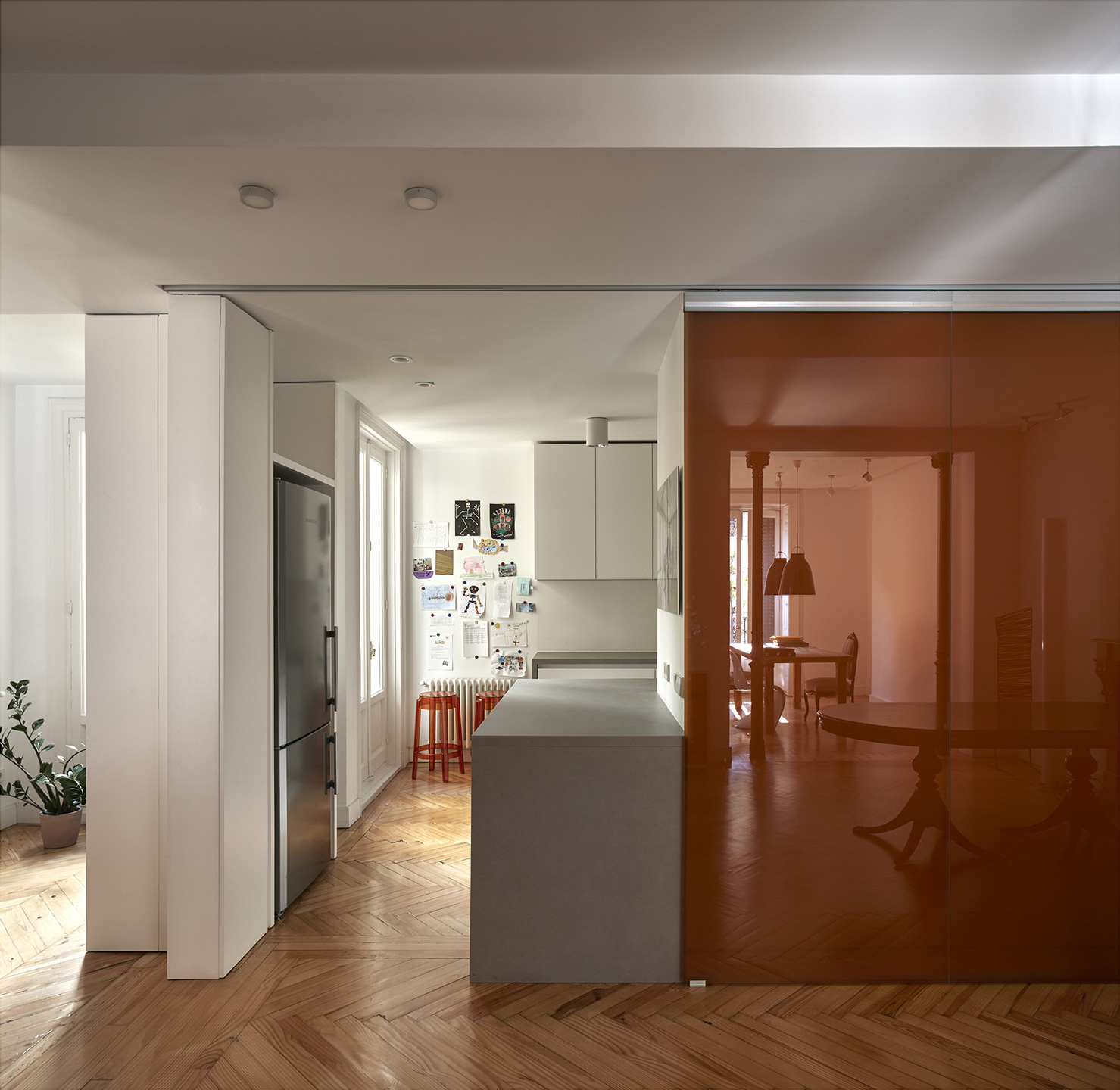 The living rooms, all interconnected and next to the access, are organized facing the street, while the bedrooms are located around the courtyards.
The children's bedroom becomes a large room placed in the center of the house, the transition area between the public and private parts thanks to the shelf that makes them independent.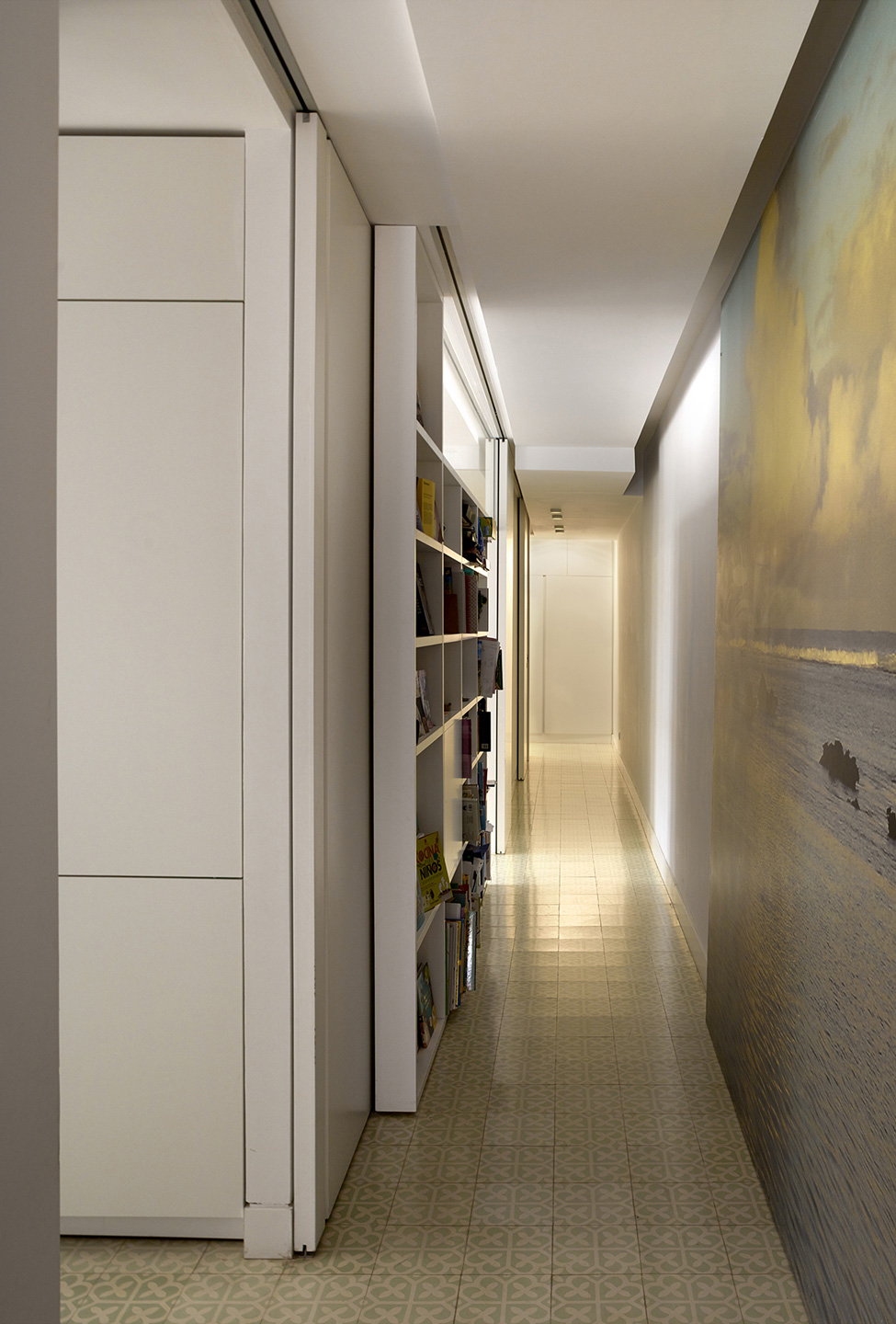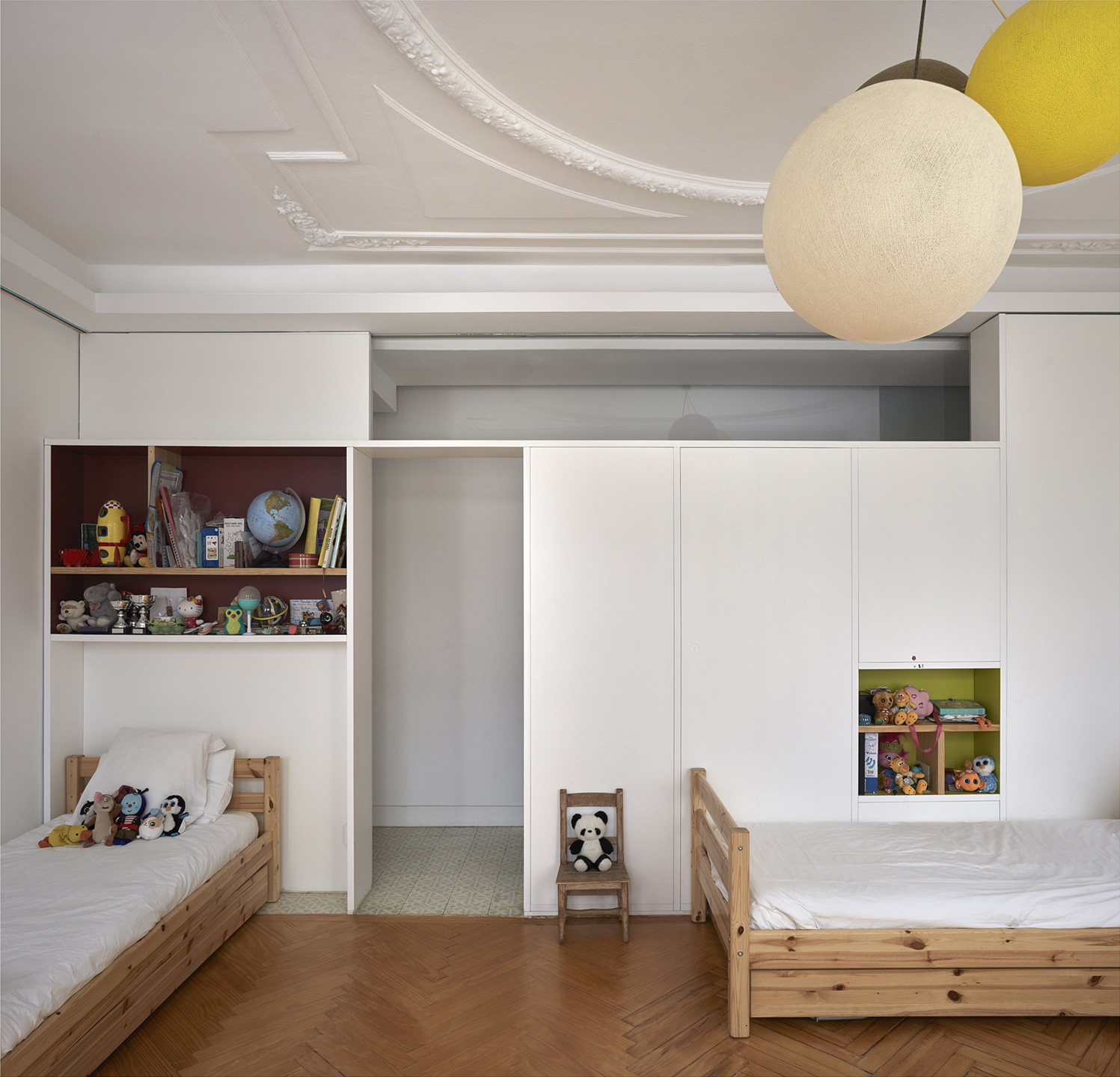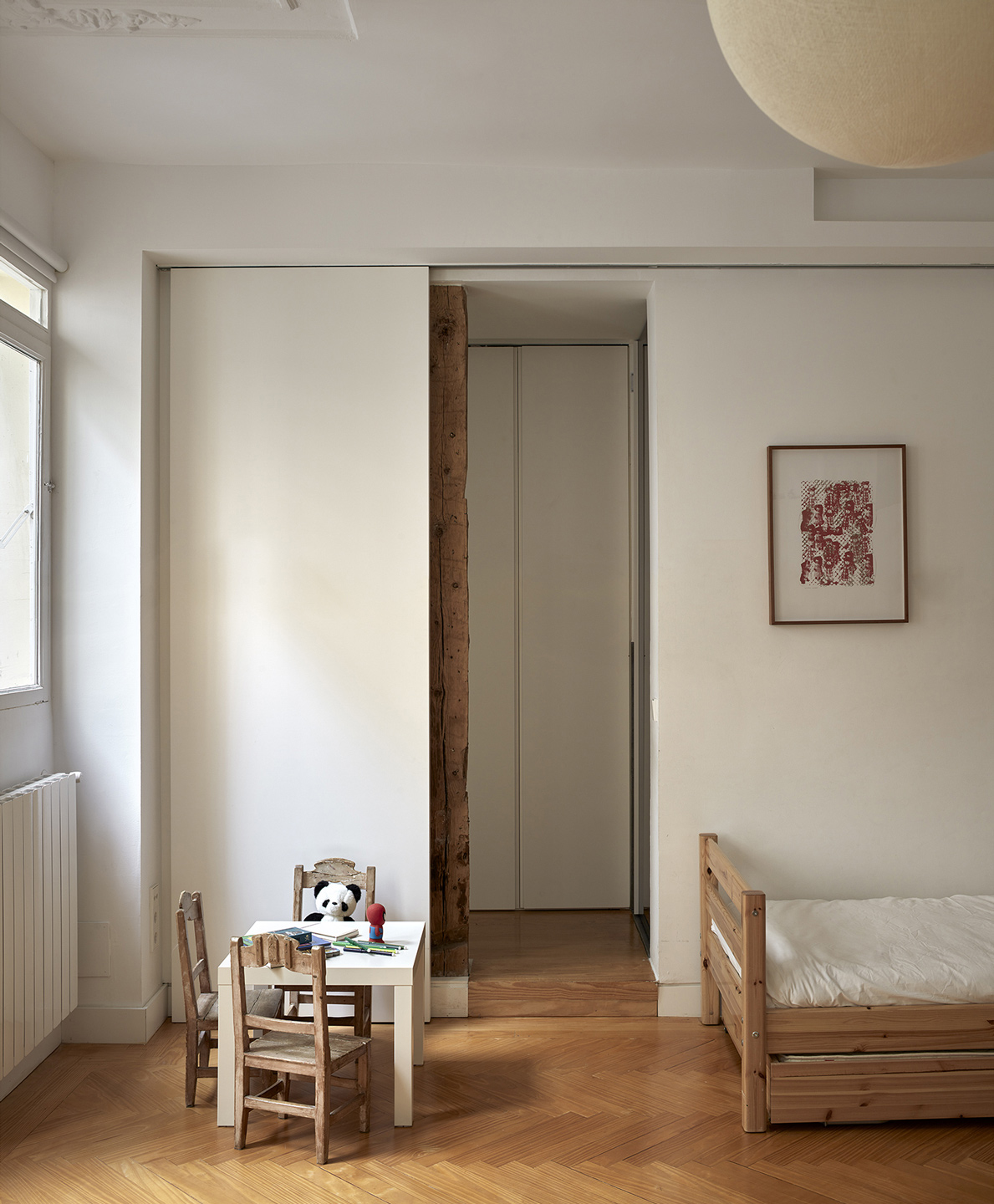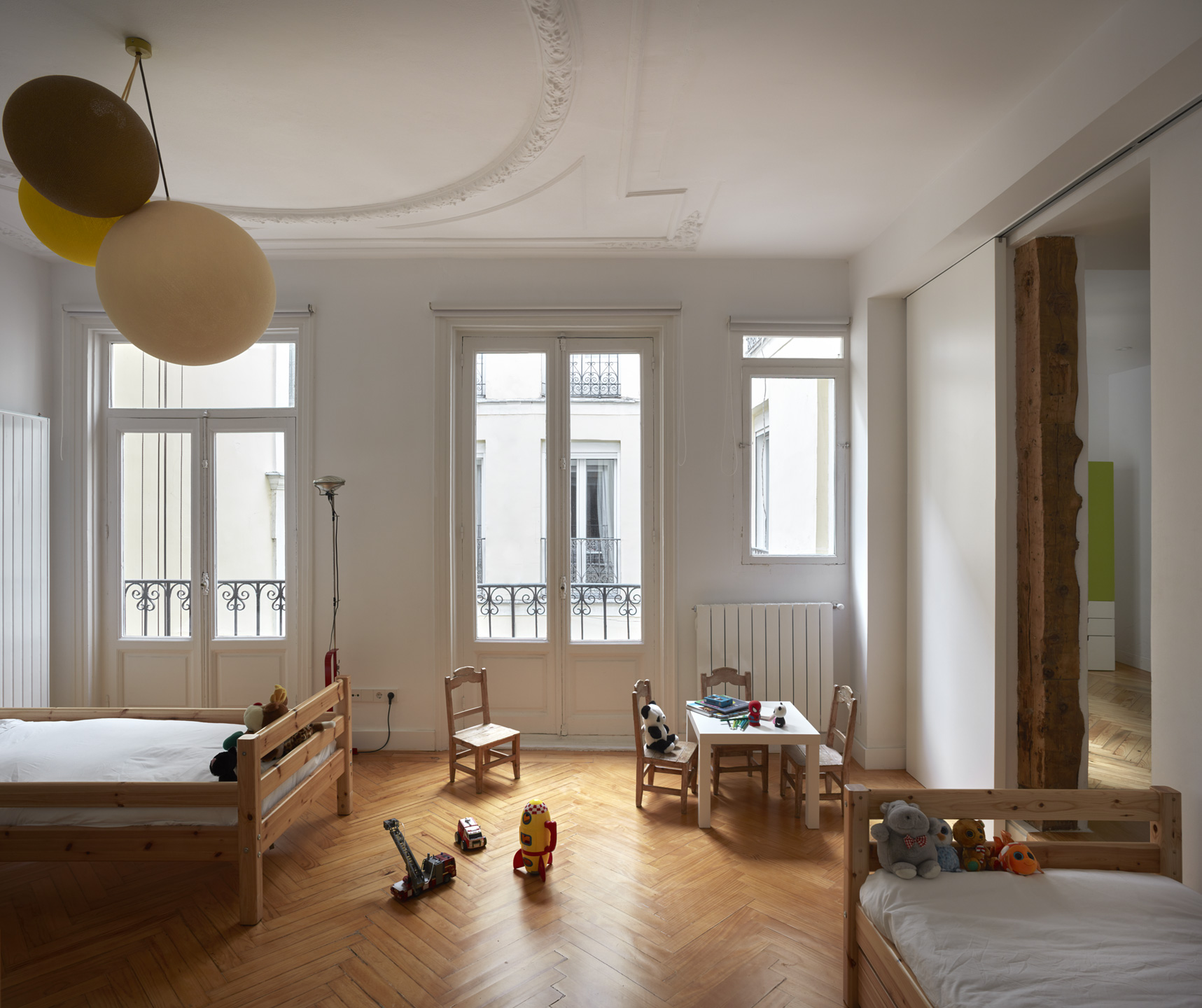 Neutral materials and finishes combine with punctual touches of color leaving the prominence to the original elements of the house, such as pavements, radiators and plaster mouldings.
The different pieces of furniture, belonging to previous homes and family heirlooms, find their place completing the intervention and showcasing their value.