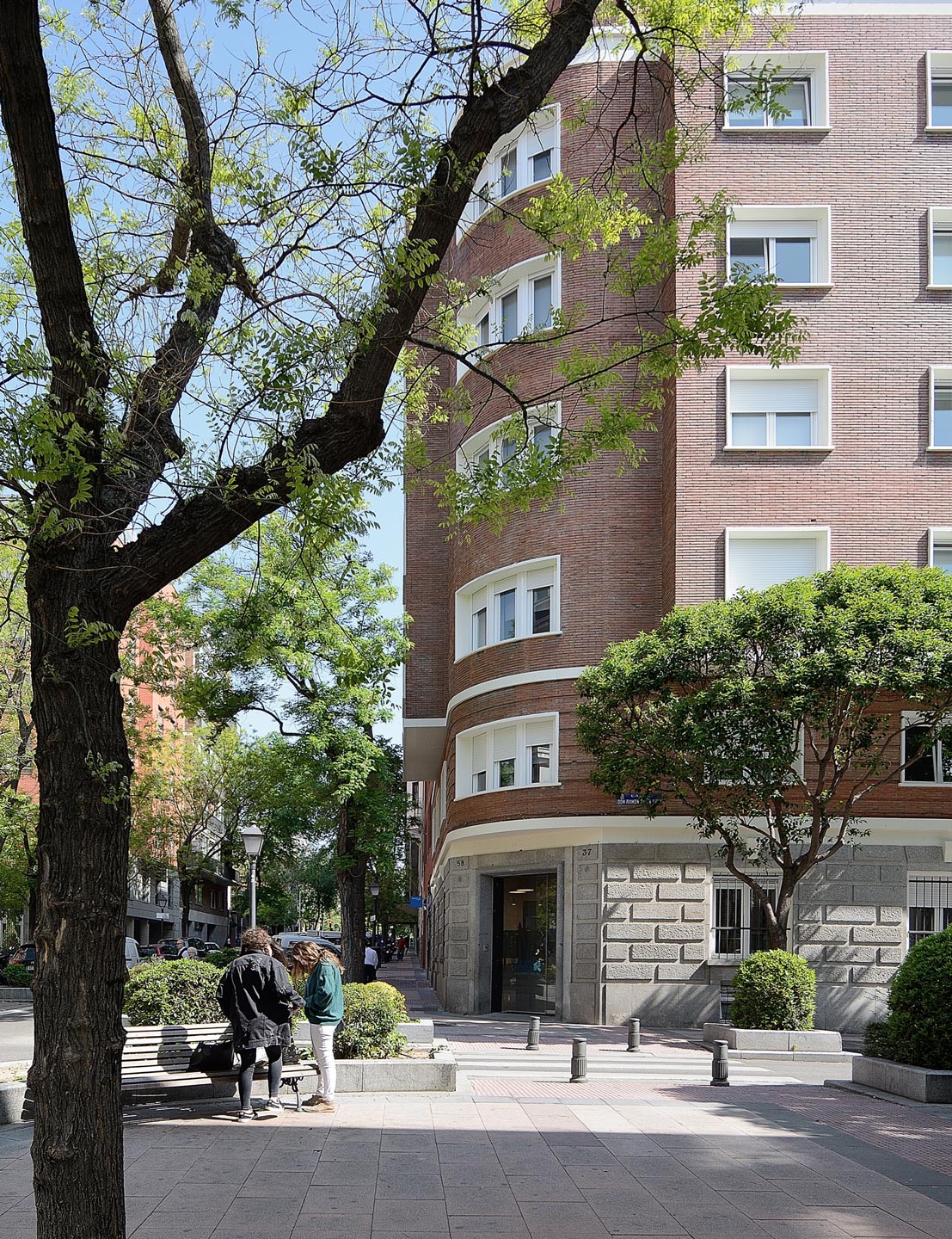 The Hubr company decided to build their first Spanish hall of residence in the city of Madrid.
In contrast to the typical50s style building and the well-mannered Madrid neighborhood of Salamanca where it is located, the proposal tries to generate a contemporary atmosphere with the idea of connecting with its young residents.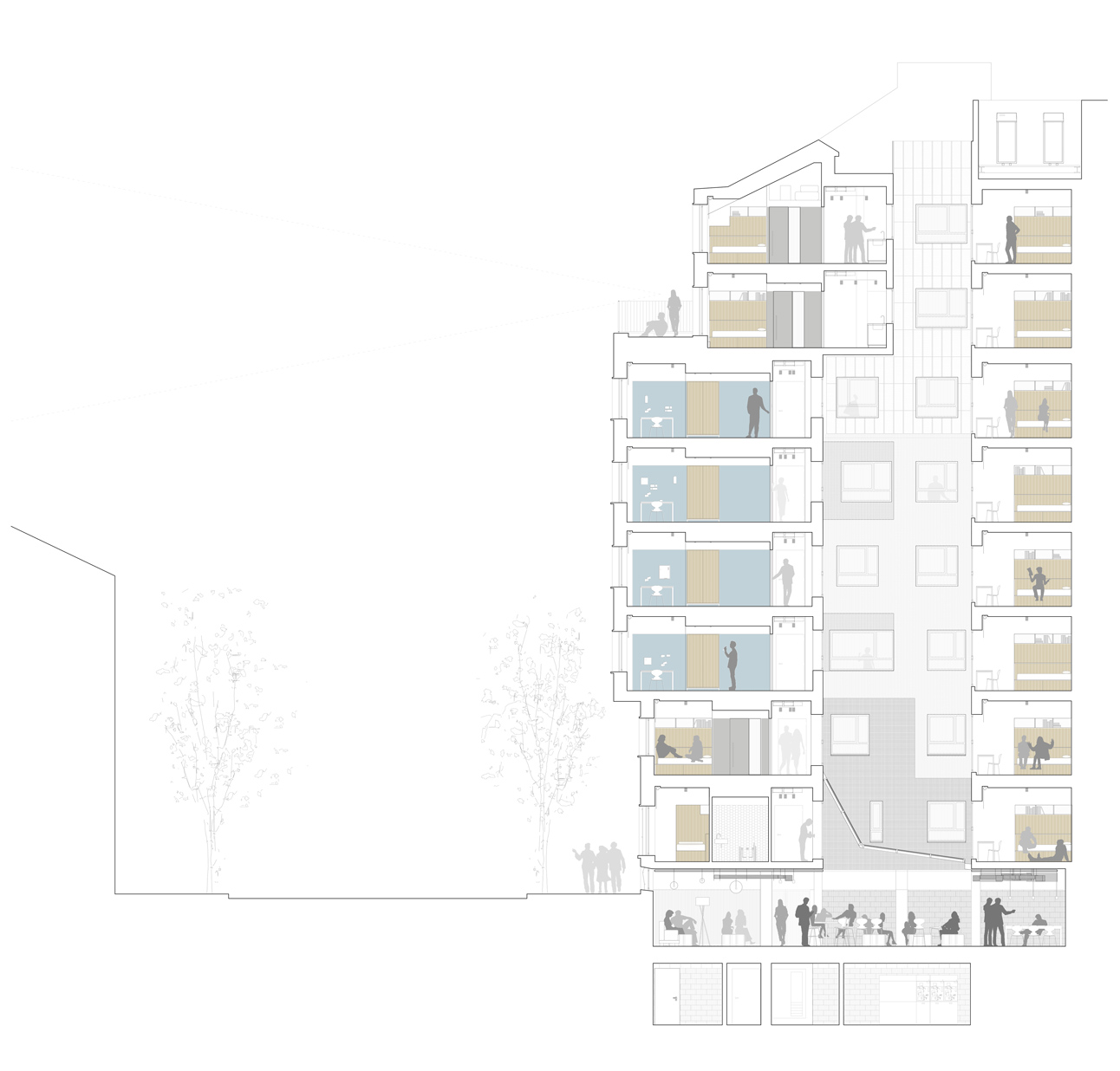 Thus, continuous pavements, walls and color signage together with exposed facilities in public spaces lead to achieve the purpose. In contrast, the rooms present more conservative materials such as wooden floors, ceramic tiles or plasterboard ceilings.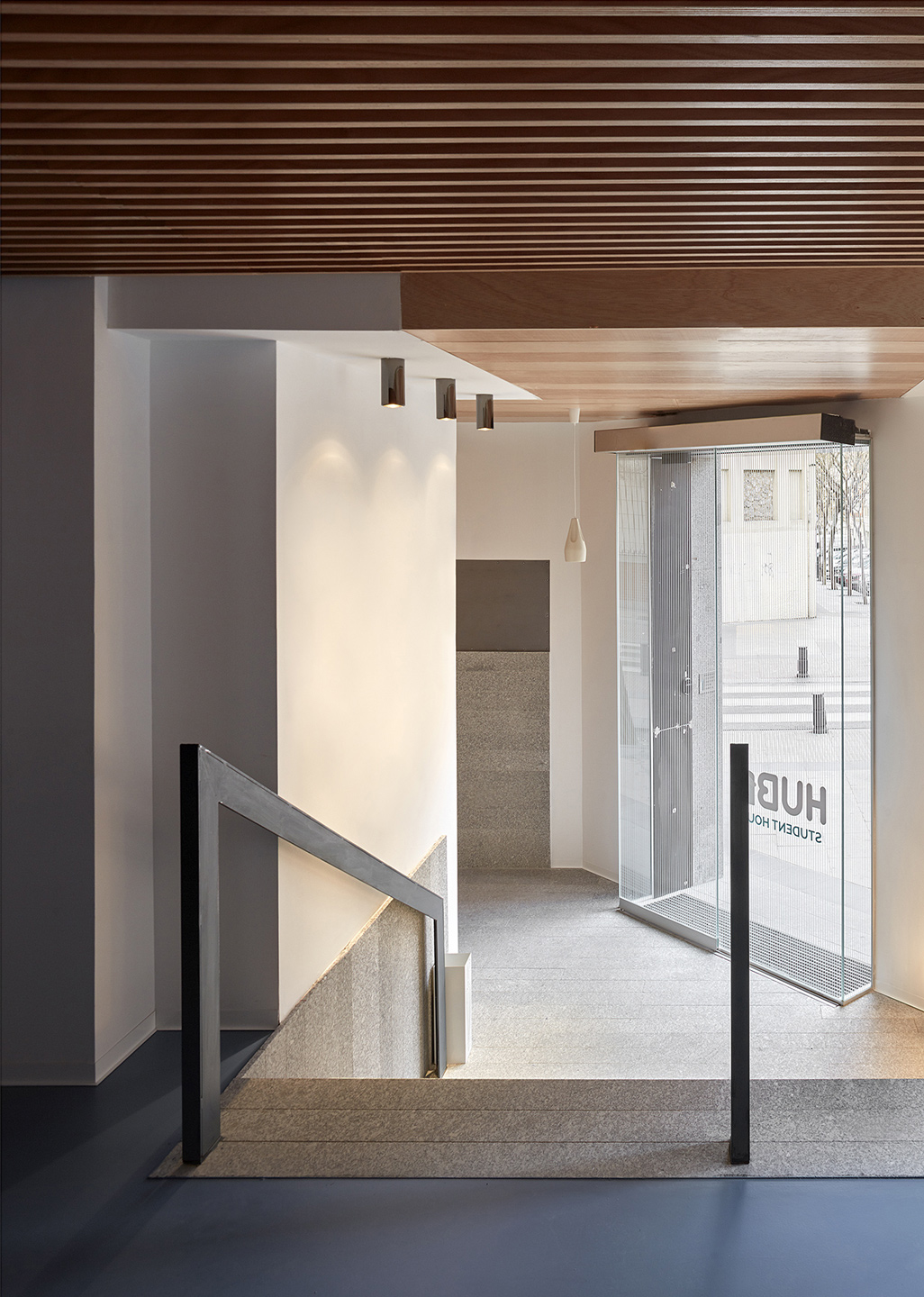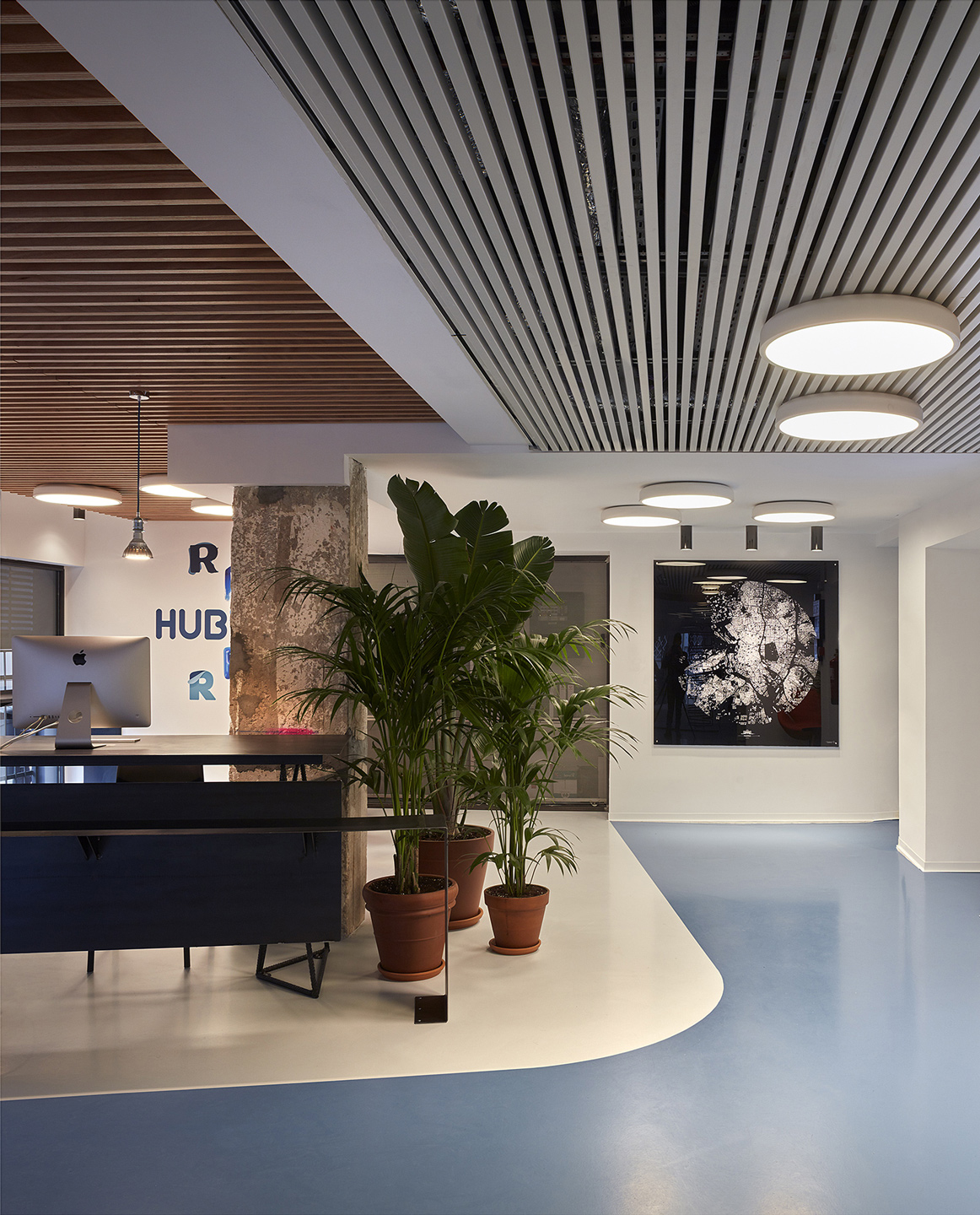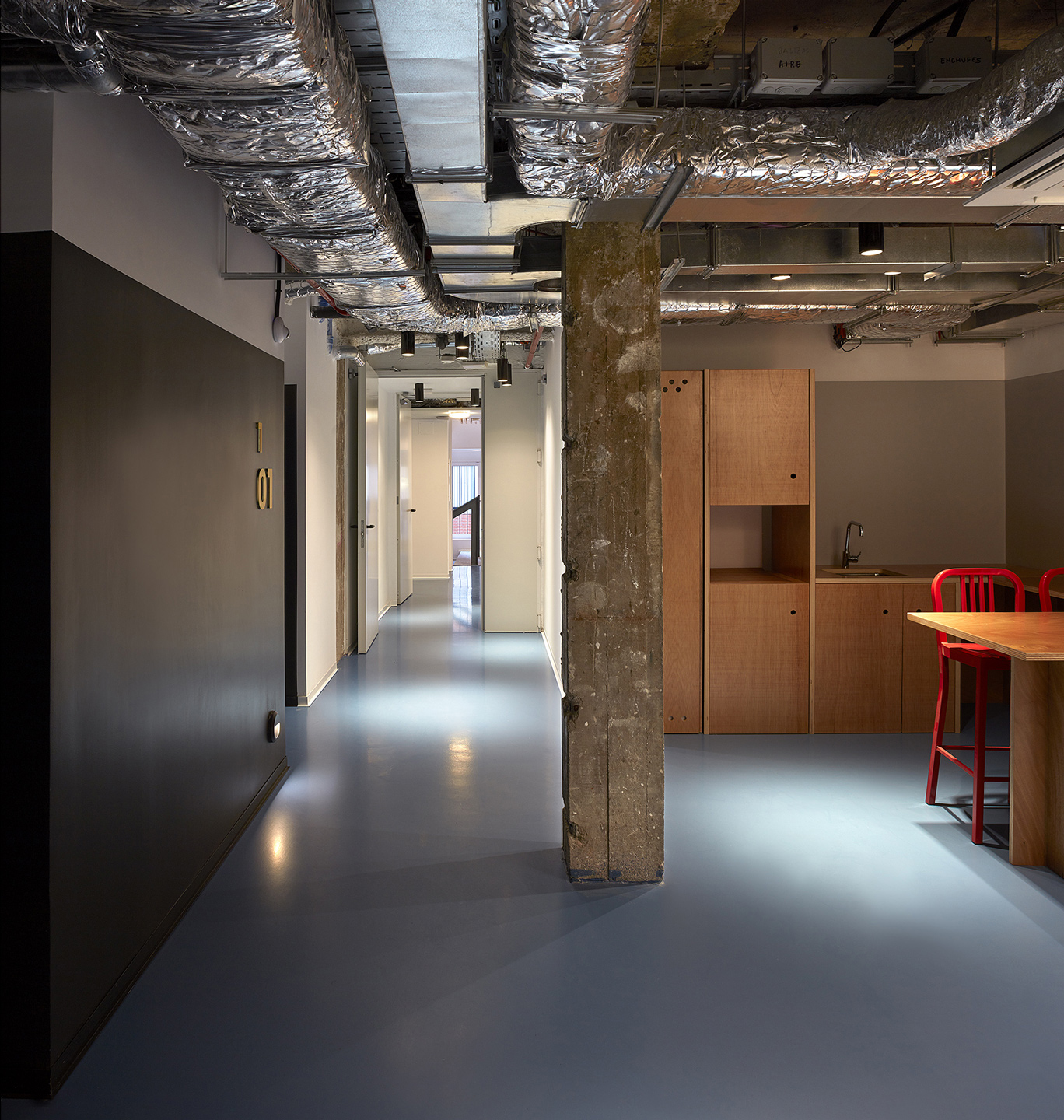 The brick facade to the street, as a protected heritage, was to be fully respected preserving its image and, consequently, reinforce the contrast with the new actuations inside the building.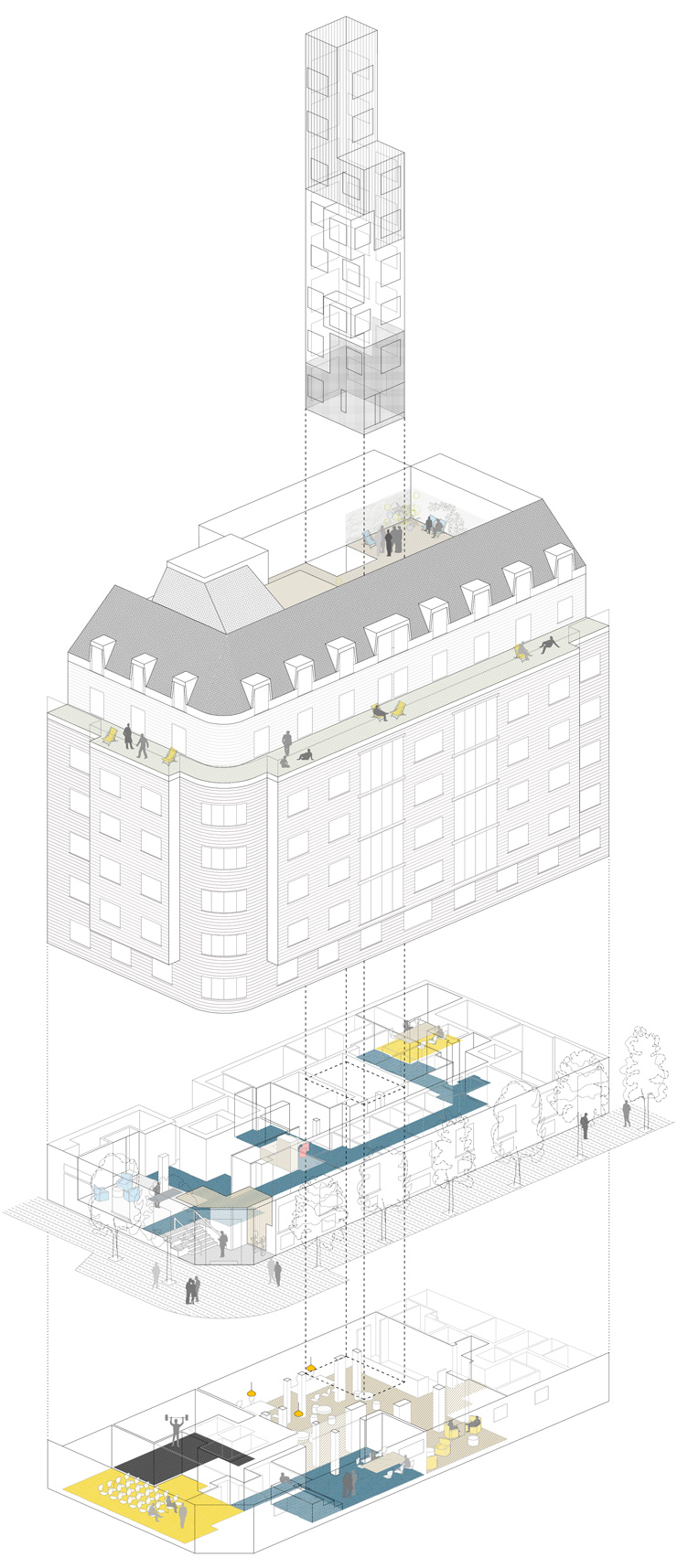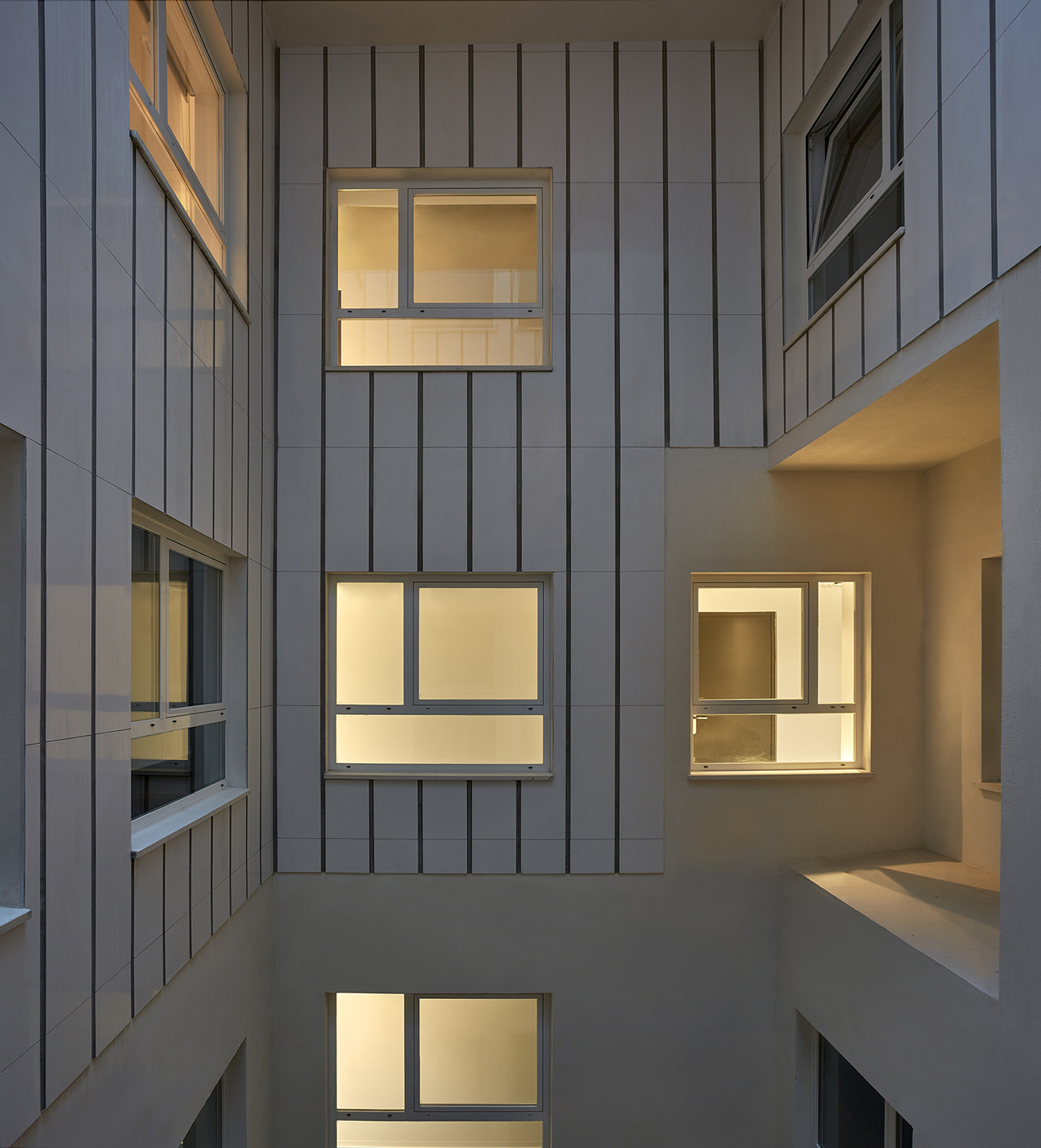 The intervention in the existing patio allows the light to reach all the rooms at the same time it creates a changing image throughout the successive floors thanks to its own geometry and the variation of materials applied.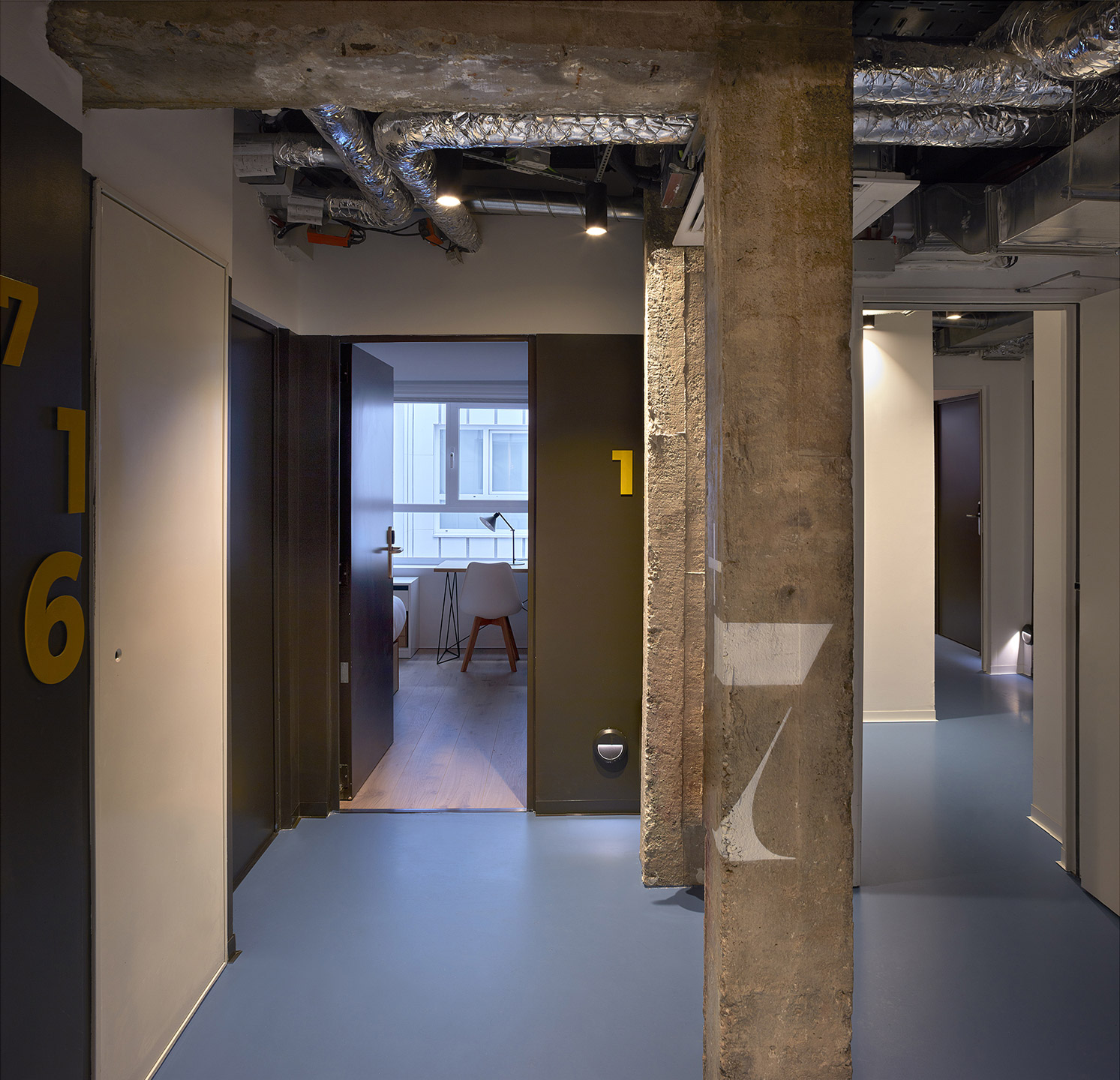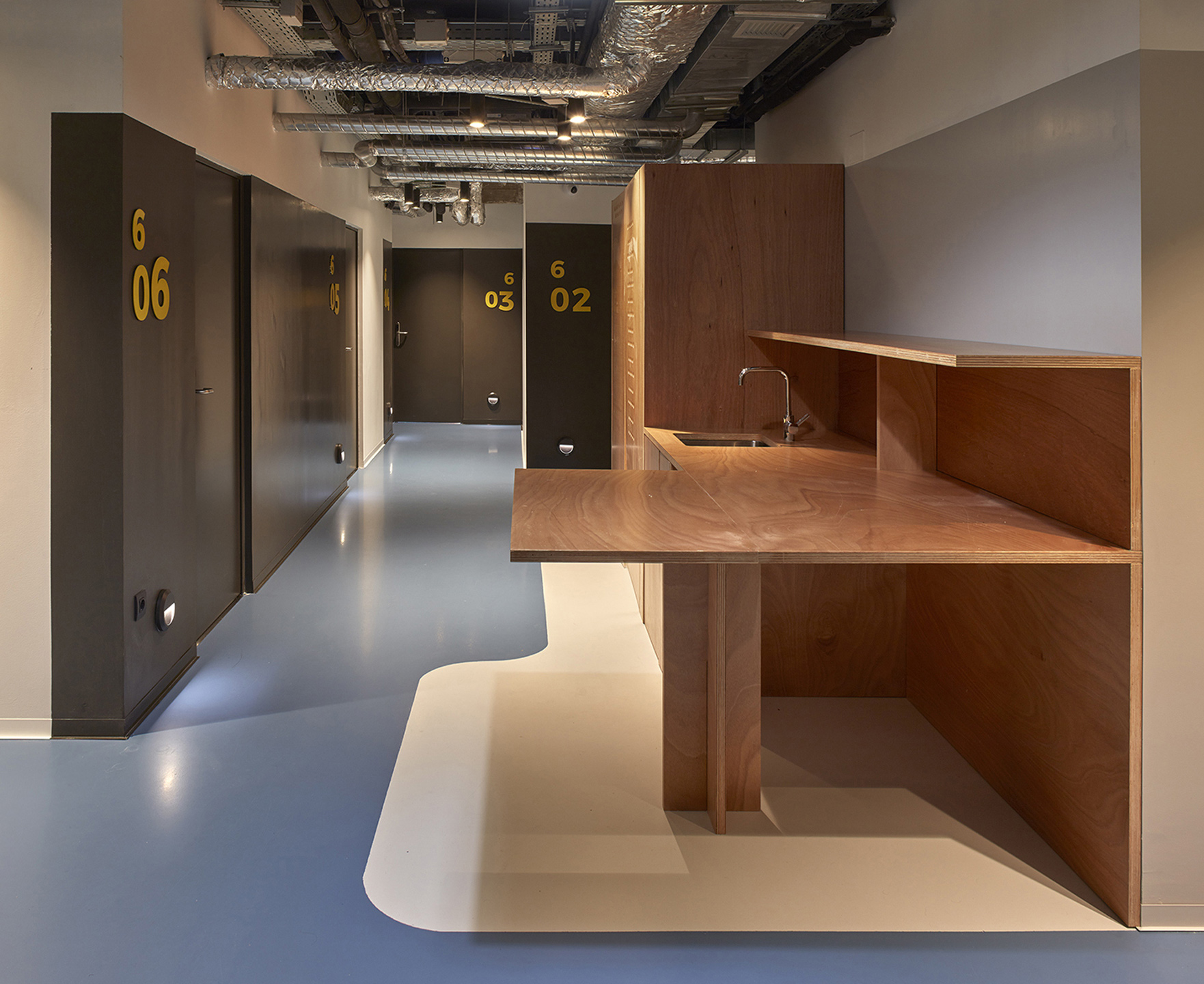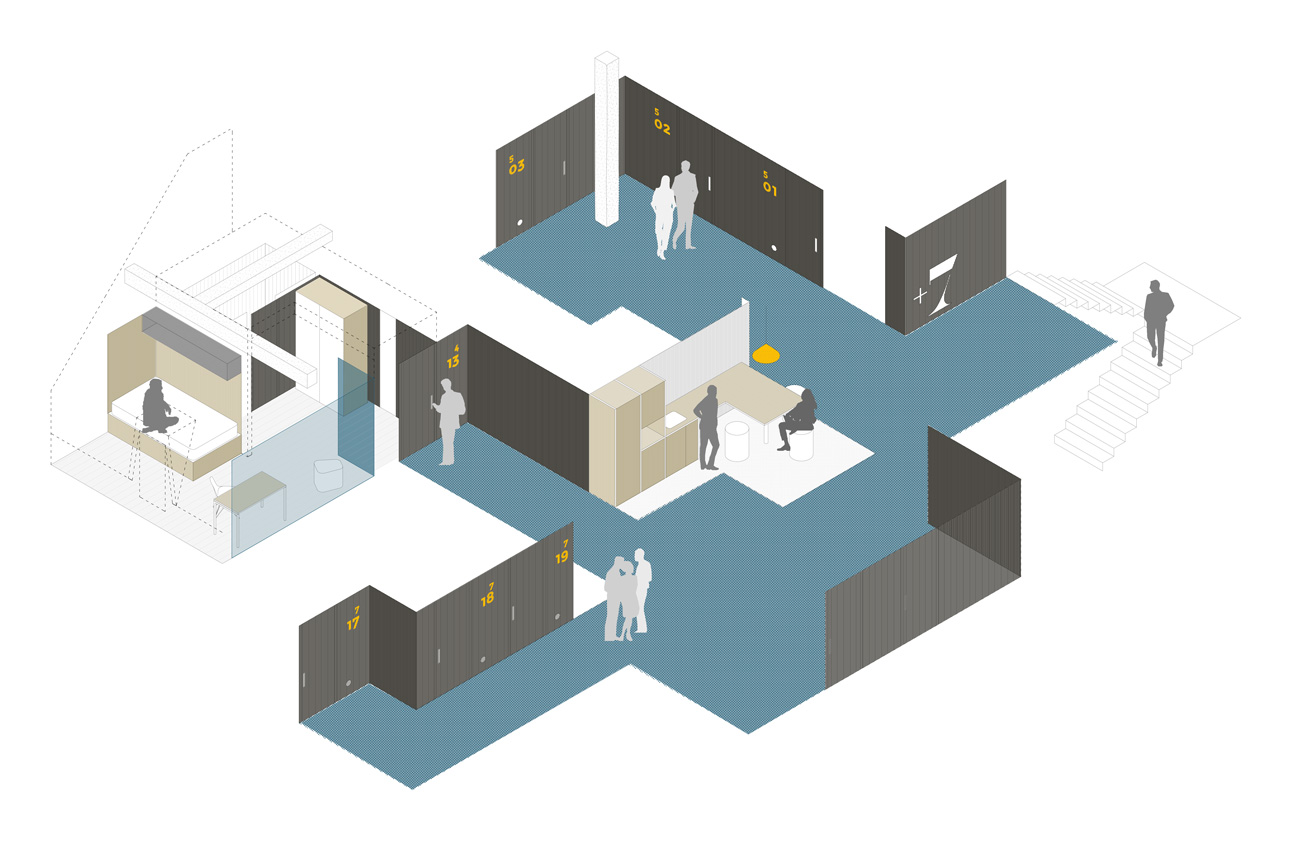 The building also benefits from distant views over the emblematic Colegio El Pilar as well as from direct sunlightduring the whole day.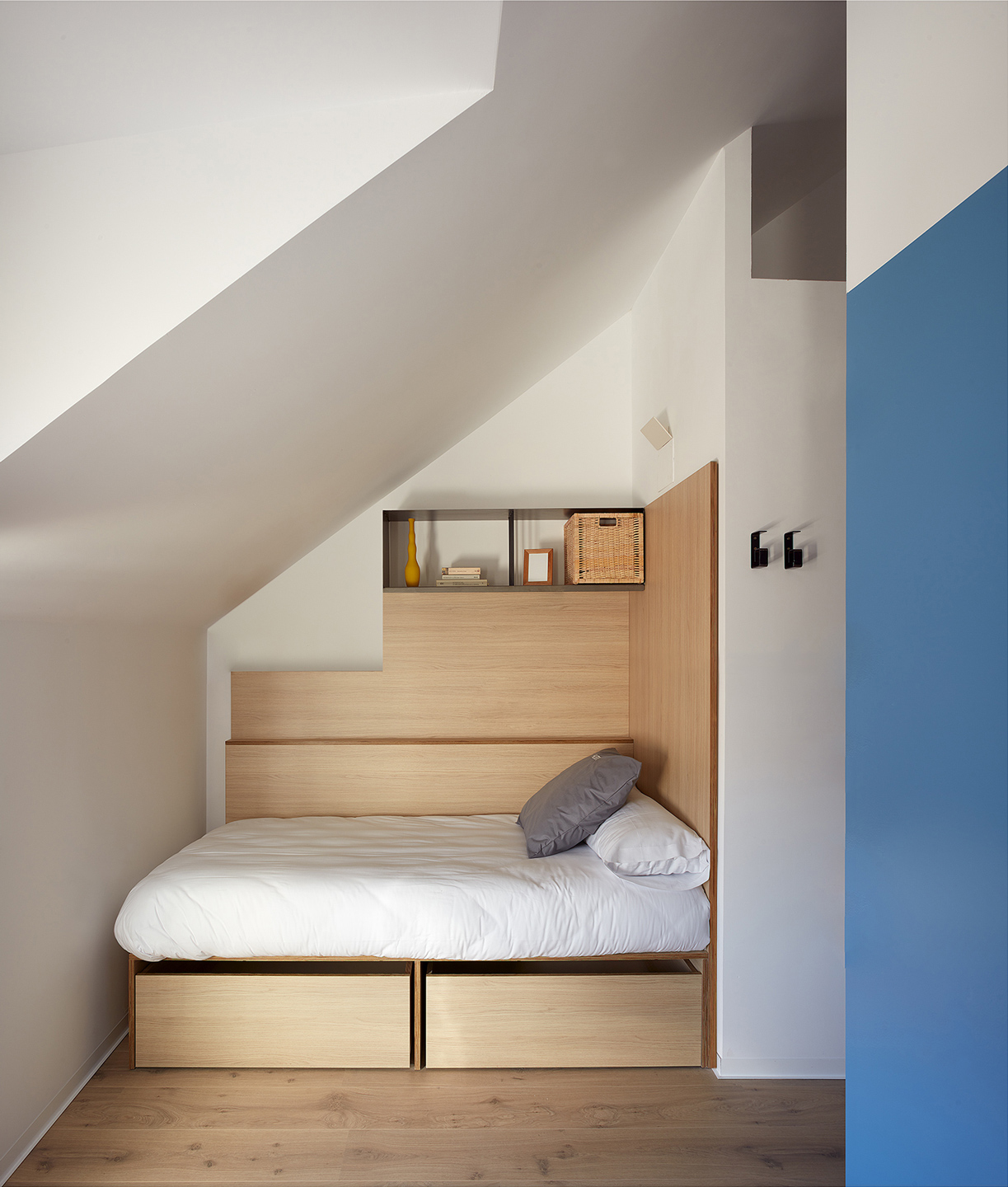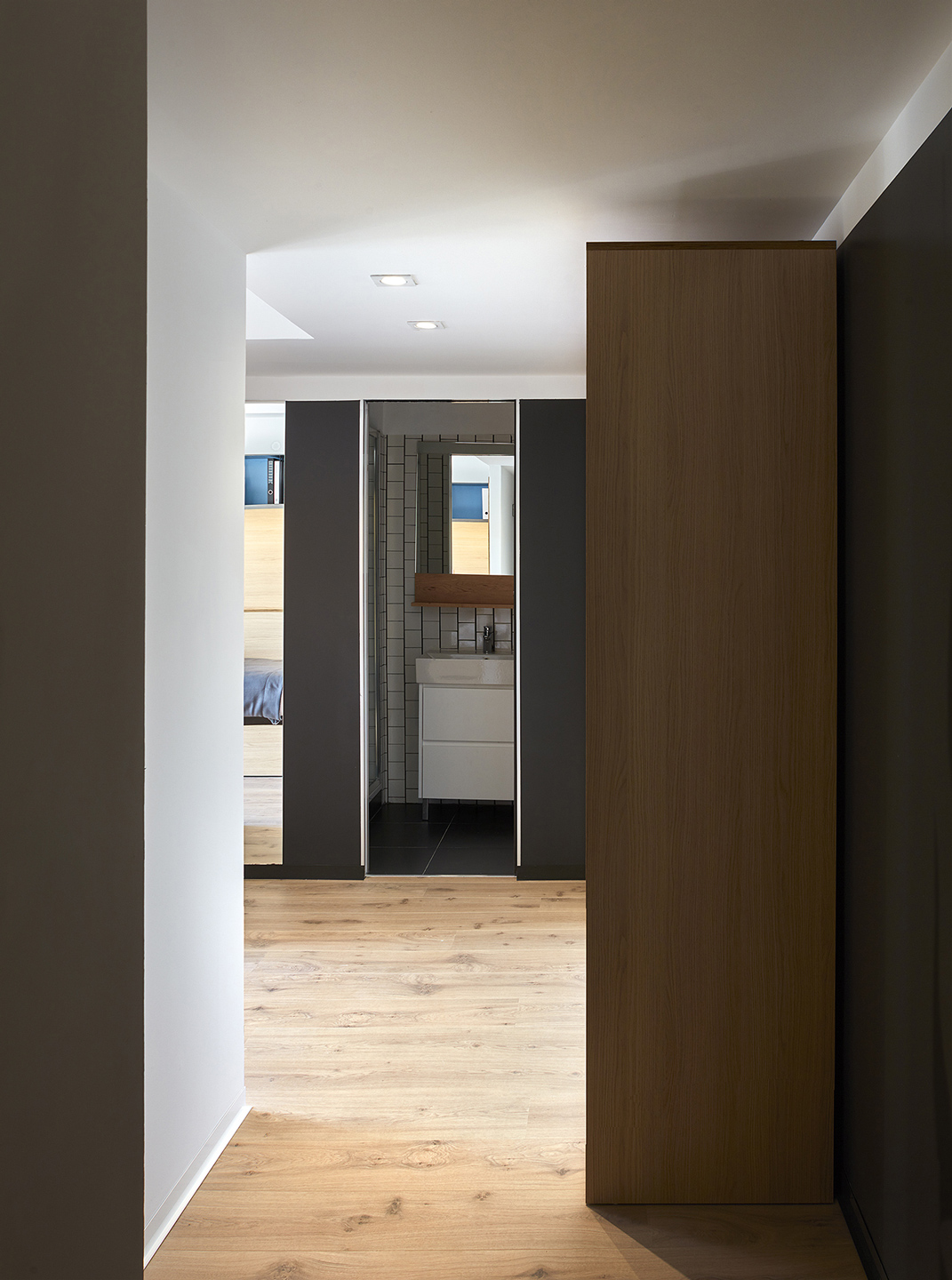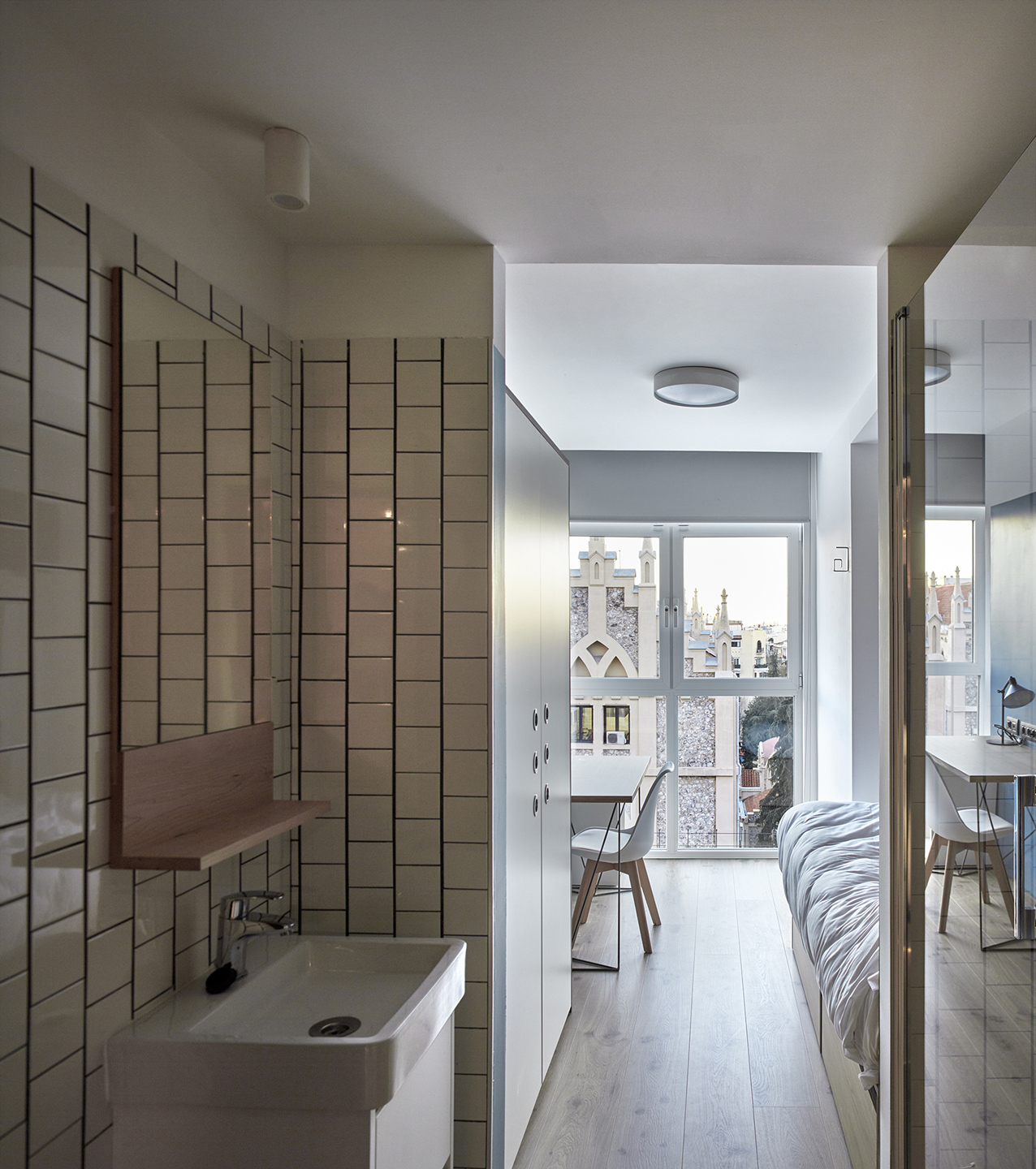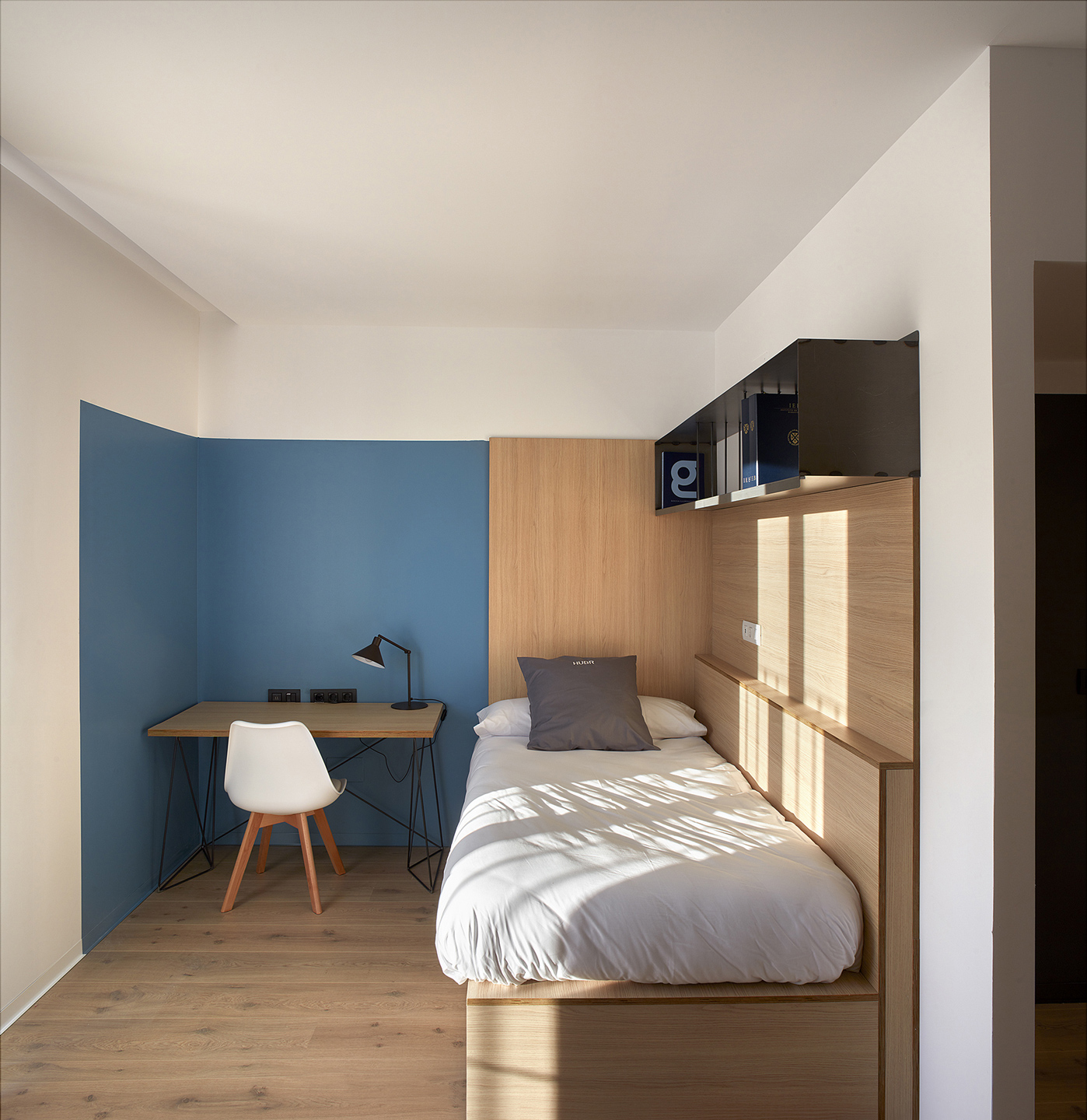 The proposal, joyful and optimistic, is intended to make possible the coexistence of the conservative character of the building and the contrasting youth of the new resident students.