The work arises due to the necessary renovation of an 80s apartment for the exclusive use of two elderly people, who were surprised by his son, almost as a gift, with the full renovation of the place in order to adapt it to their current needs.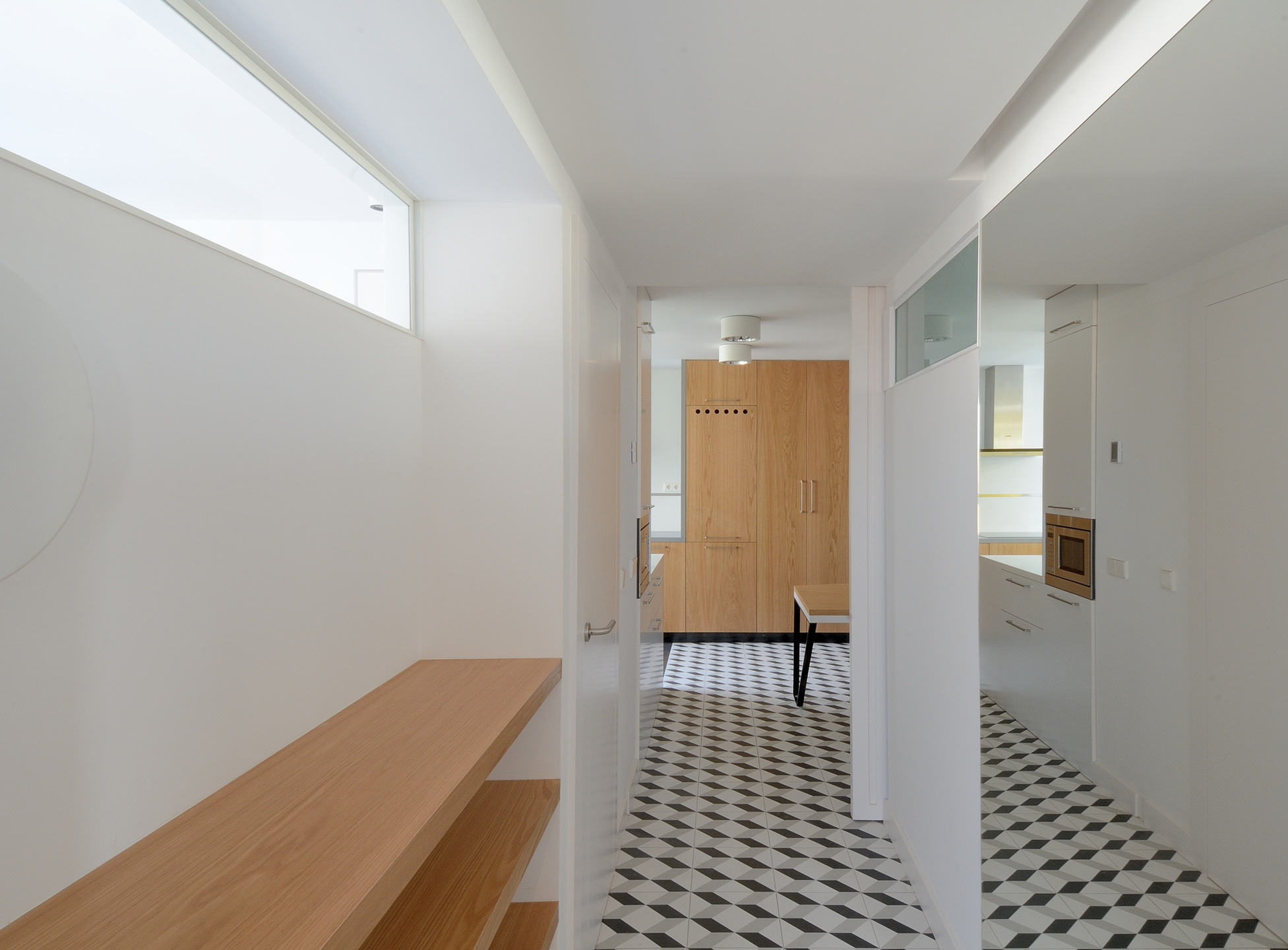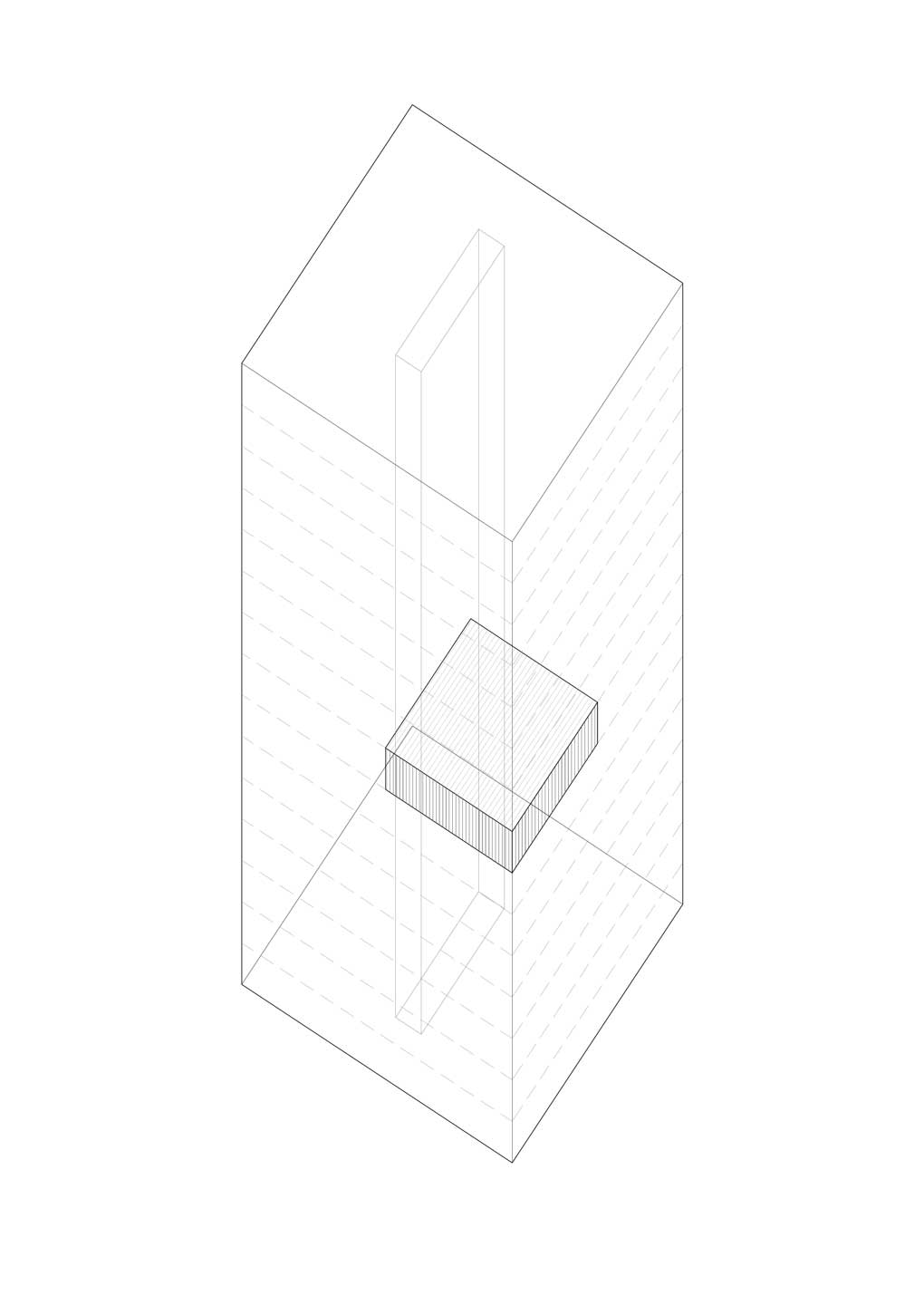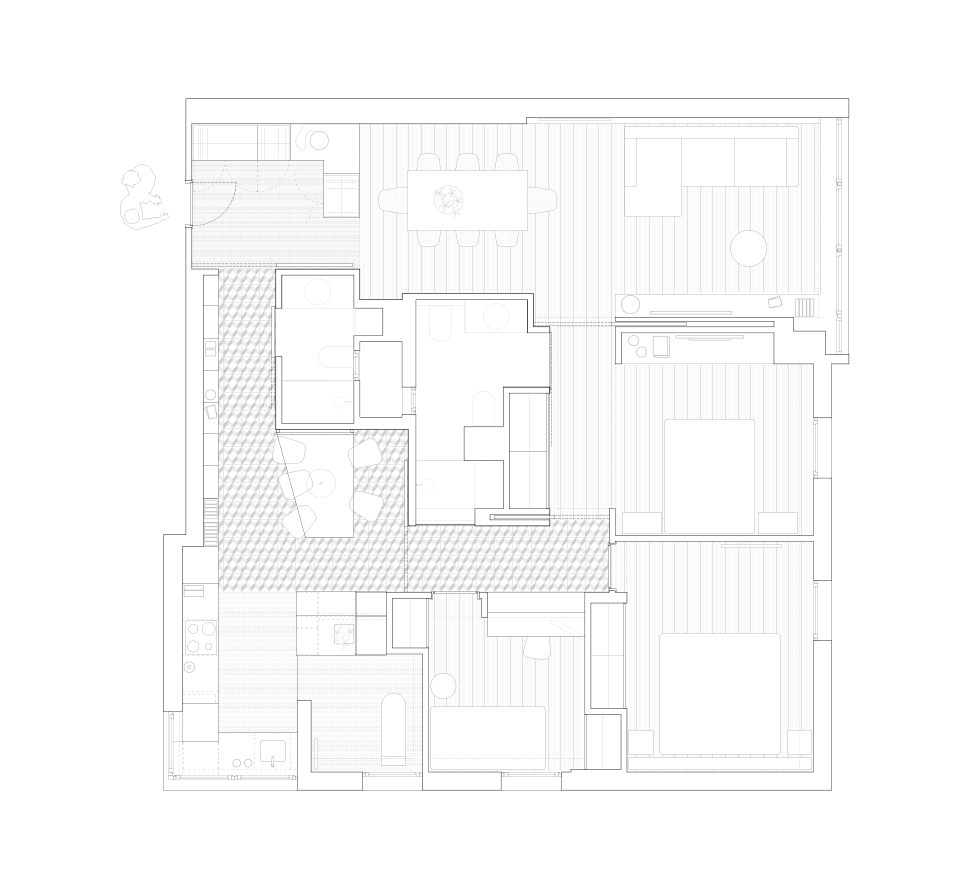 Located on the eighth floor of a tower in the Madrid neighbourhood of Moratalaz, the apartment has two full fronts open to the city.
With the premise of facilitating the use of the dwelling in every project decision, a central nucleus was proposed organizing the circulations around it while giving access to the different rooms. These circulation spaces around it are illuminated through different mechanisms creating a close relationship with the exterior.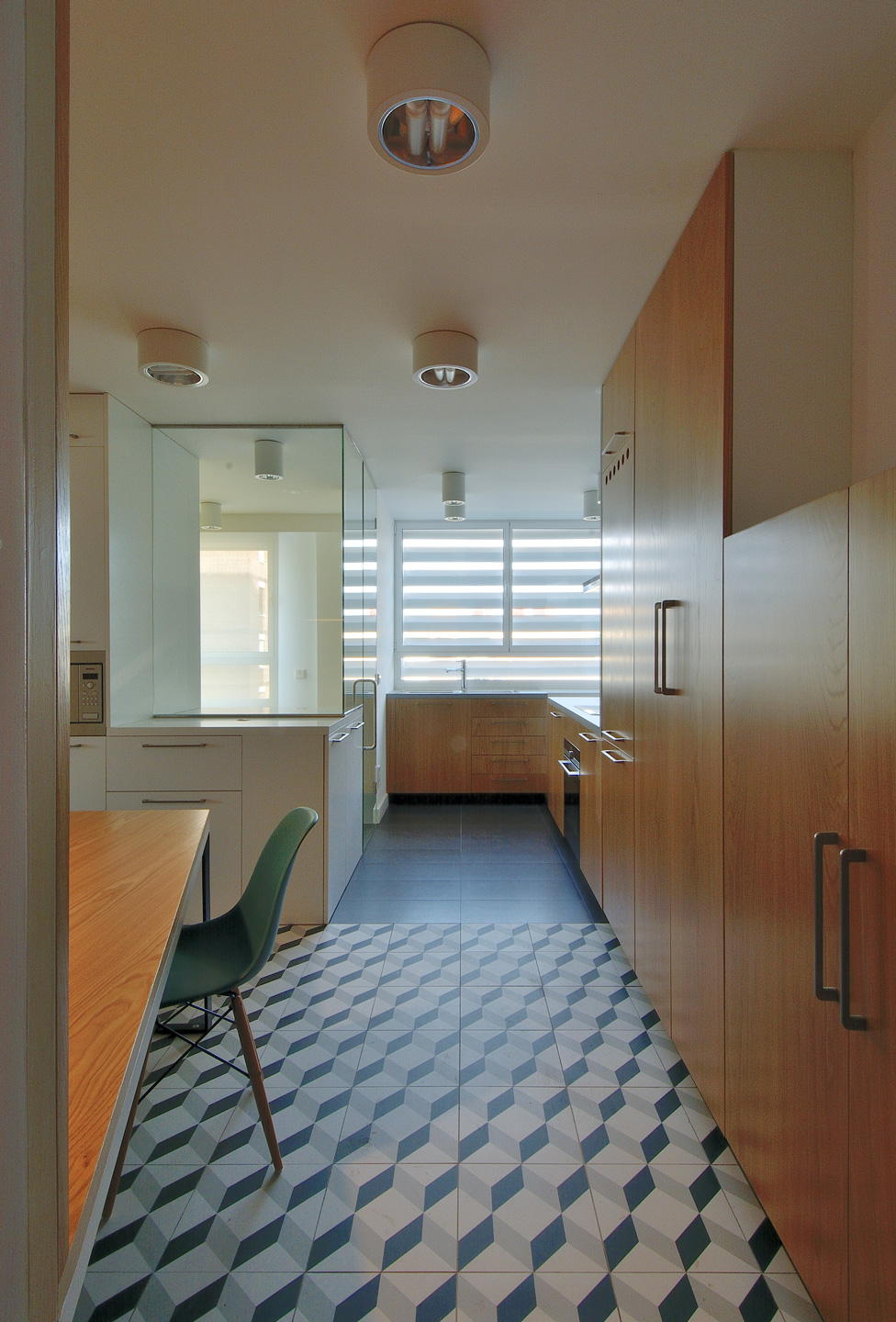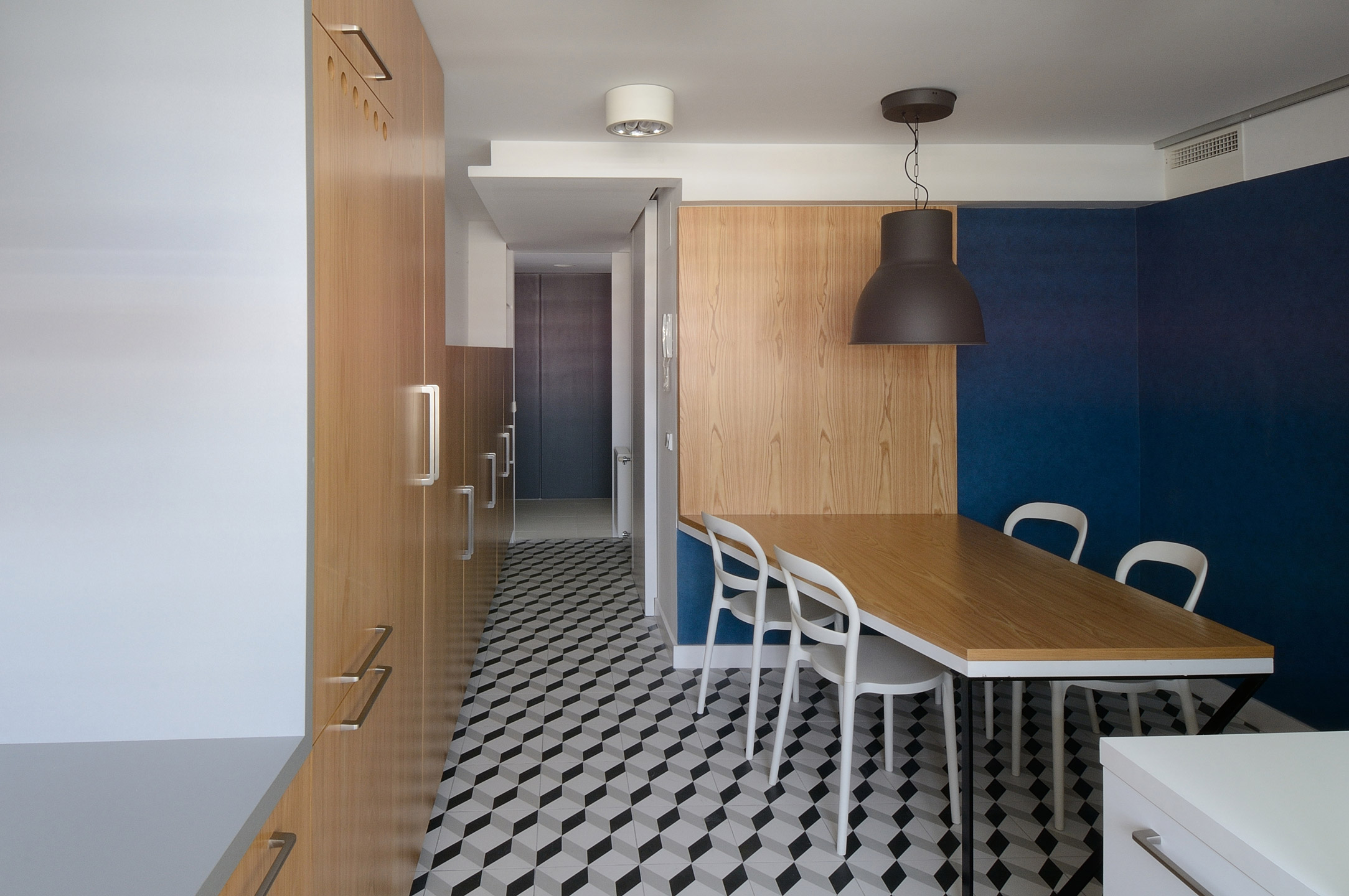 The master bedroom is located next to the living room and visually connected with it while both the guest bedroom and the one for the person in charge of the house works maintain a certain independence and privacy with respect to the former spaces.
It is, therefore, an intended simple, bright and open to the city proposal with the aim of improving the living conditions of this elderly married couple who are expected to spend much of their daily life at home.