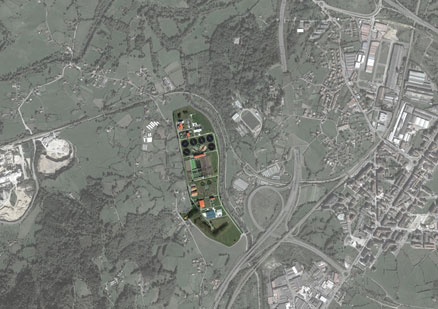 The Wastewater Treatment Plant of Villapérez, northeast of Oviedo city, occupies a huge extension of about 21 hectares. Carried out at the beginning of the '90s, it is composed of several buildings made of yellow concrete block with red metal sheet gable roof paying little attention to the environment where they are located.
The commission literally consists of 'giving a new face' to the buildings, with such a demanding budget constraint, that the only way to meet the requirements was to paint the buildings without any other further intervention.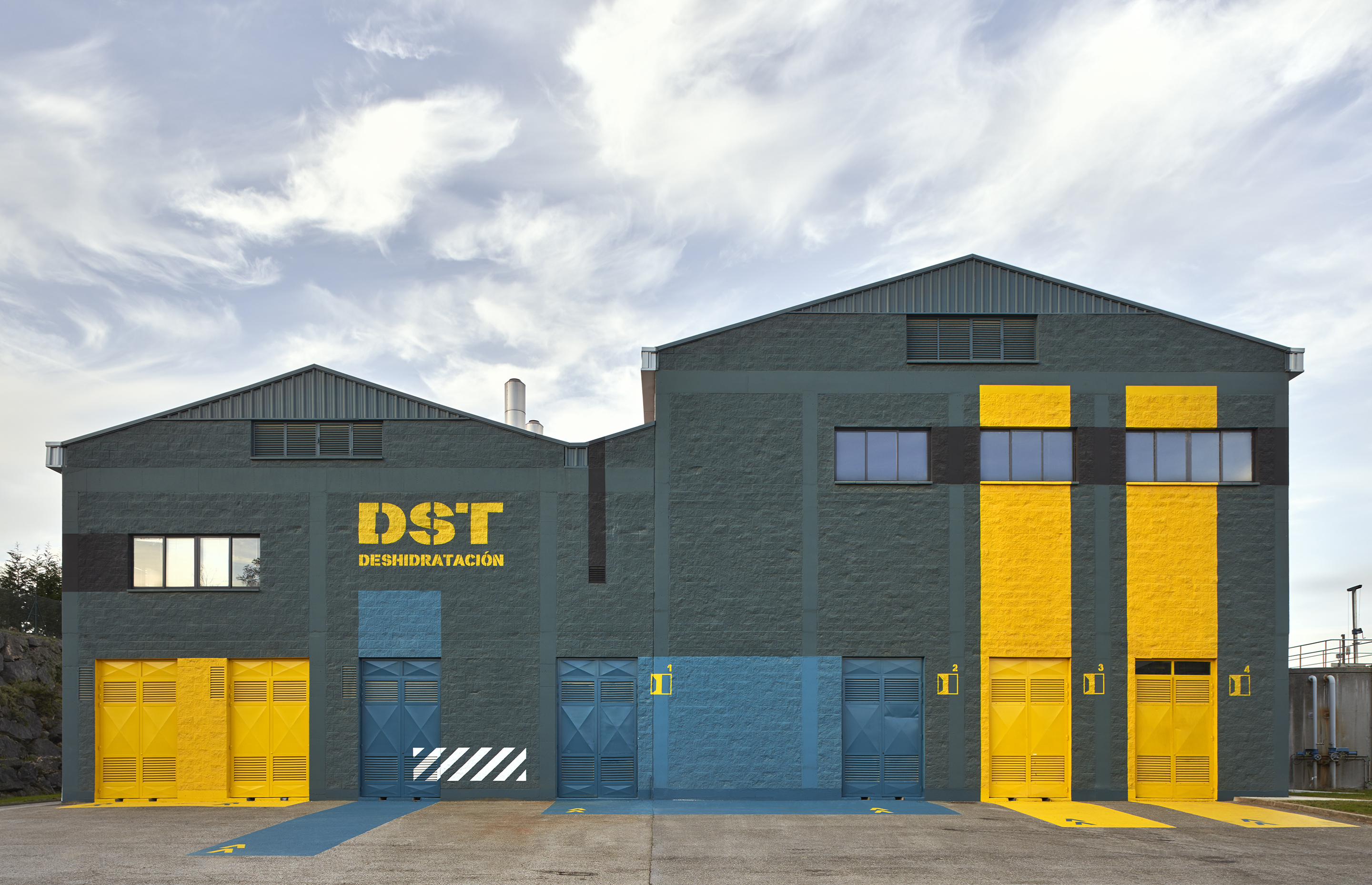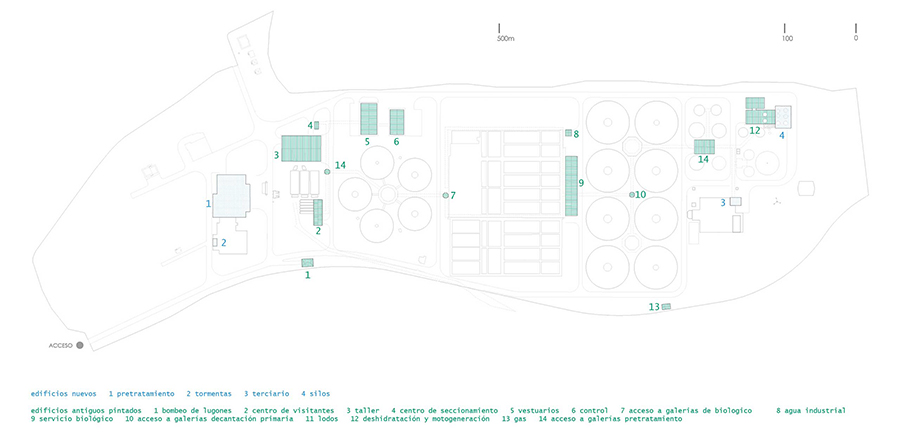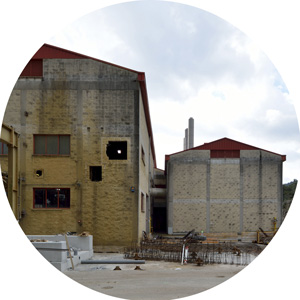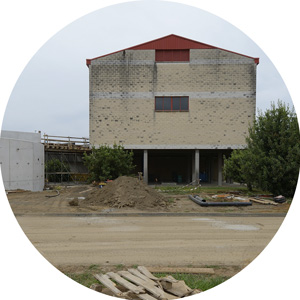 The applied colors are diluted in the usually leaden sky of the environment. By using them in adjacent faces of each building, the anodyne and large volume is intended to break and the buildings are related to each other. The range of colors is complemented by more intense tones that allows to identify the singular elements of use such as accesses, connections, etc.
All this is completed with a visible graphic and signage that helps to identify each building from the great distances that separate them.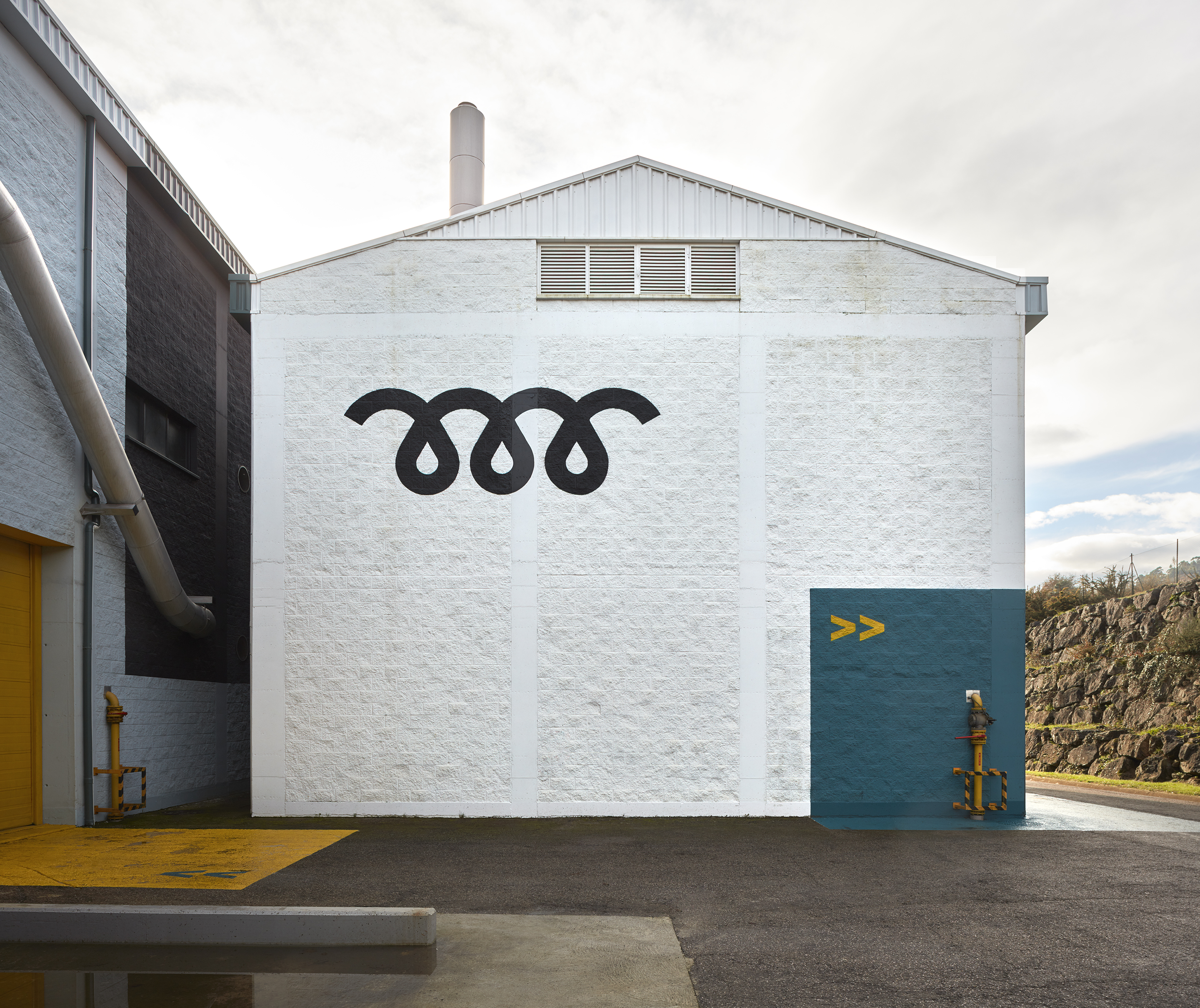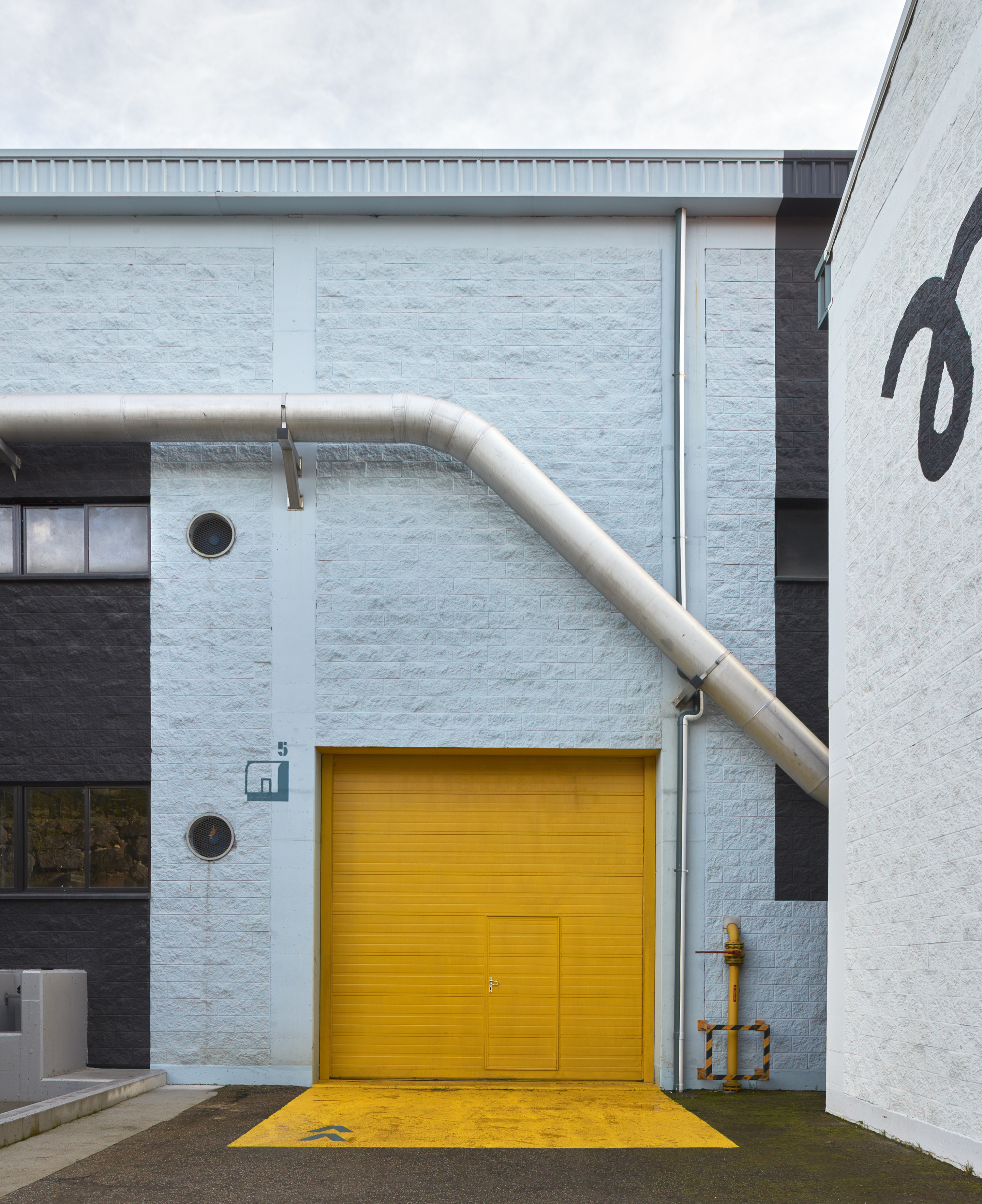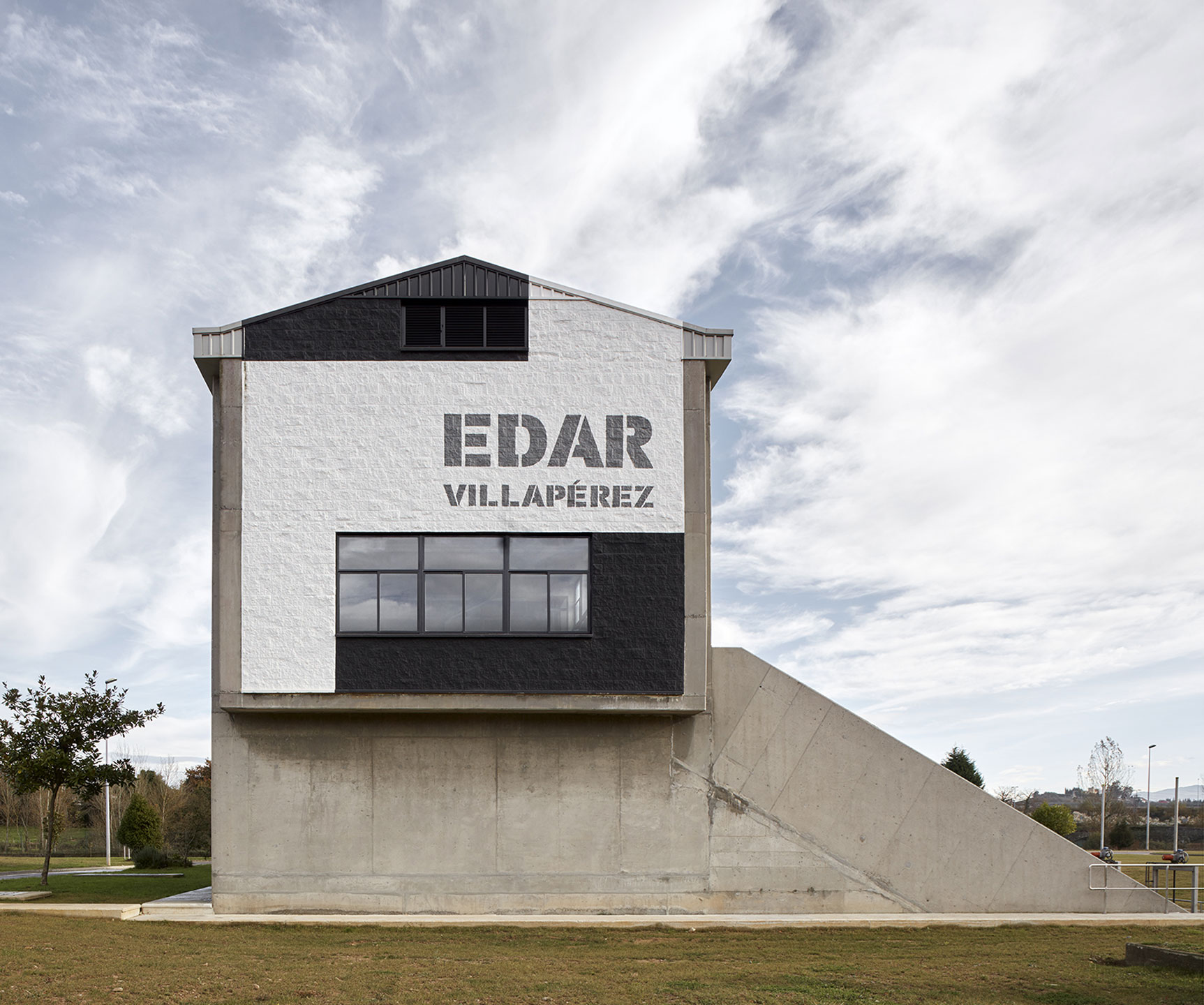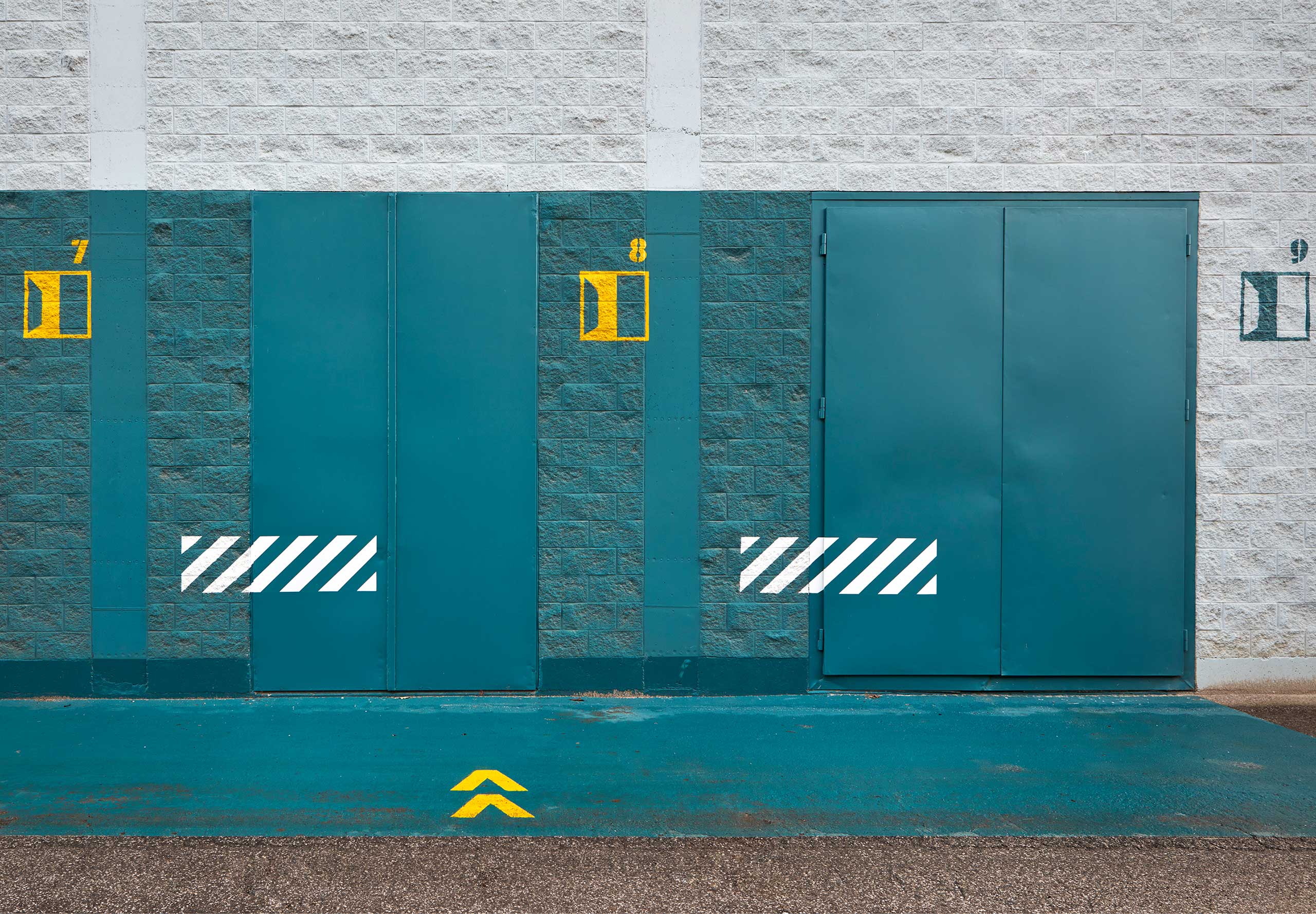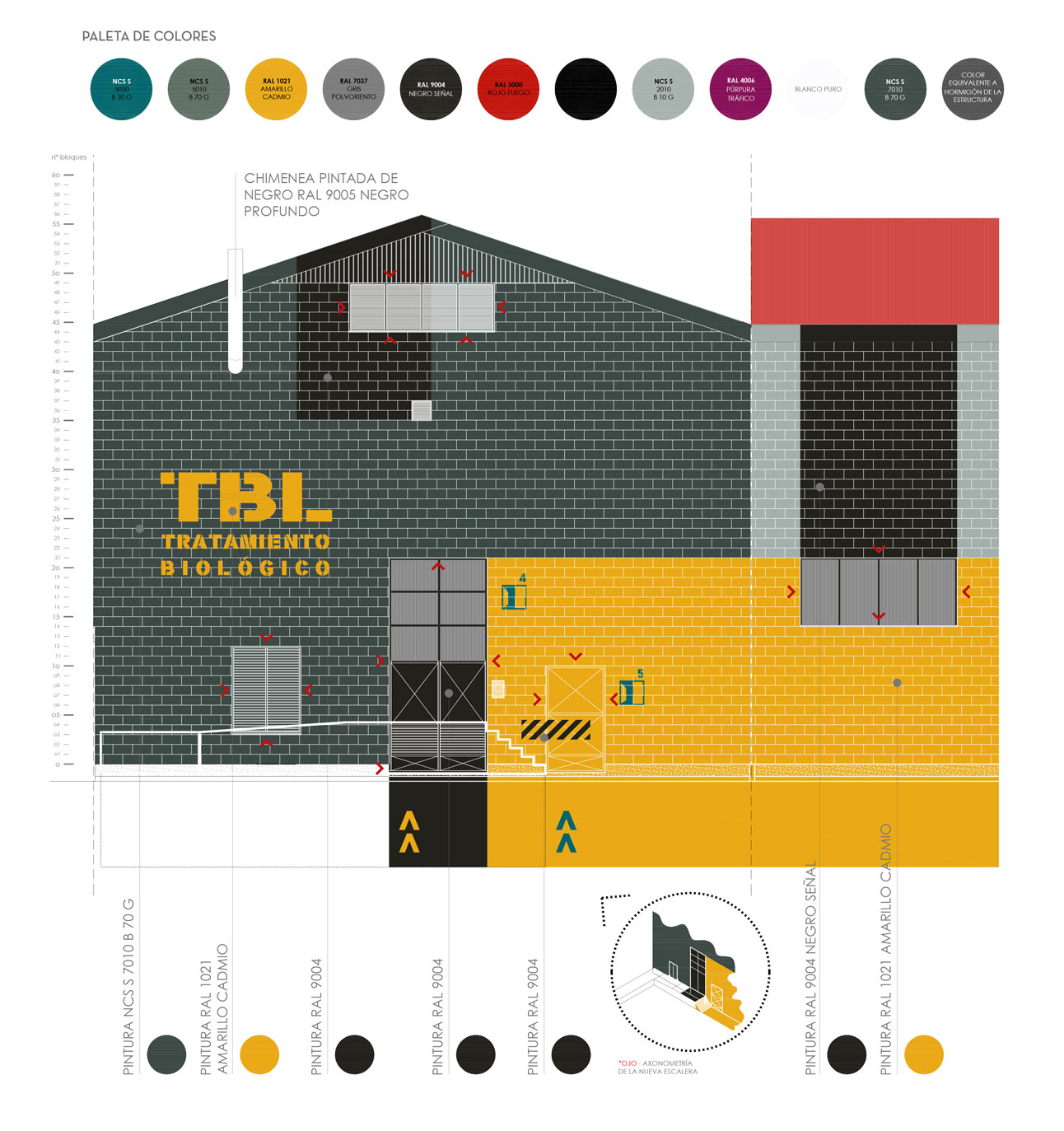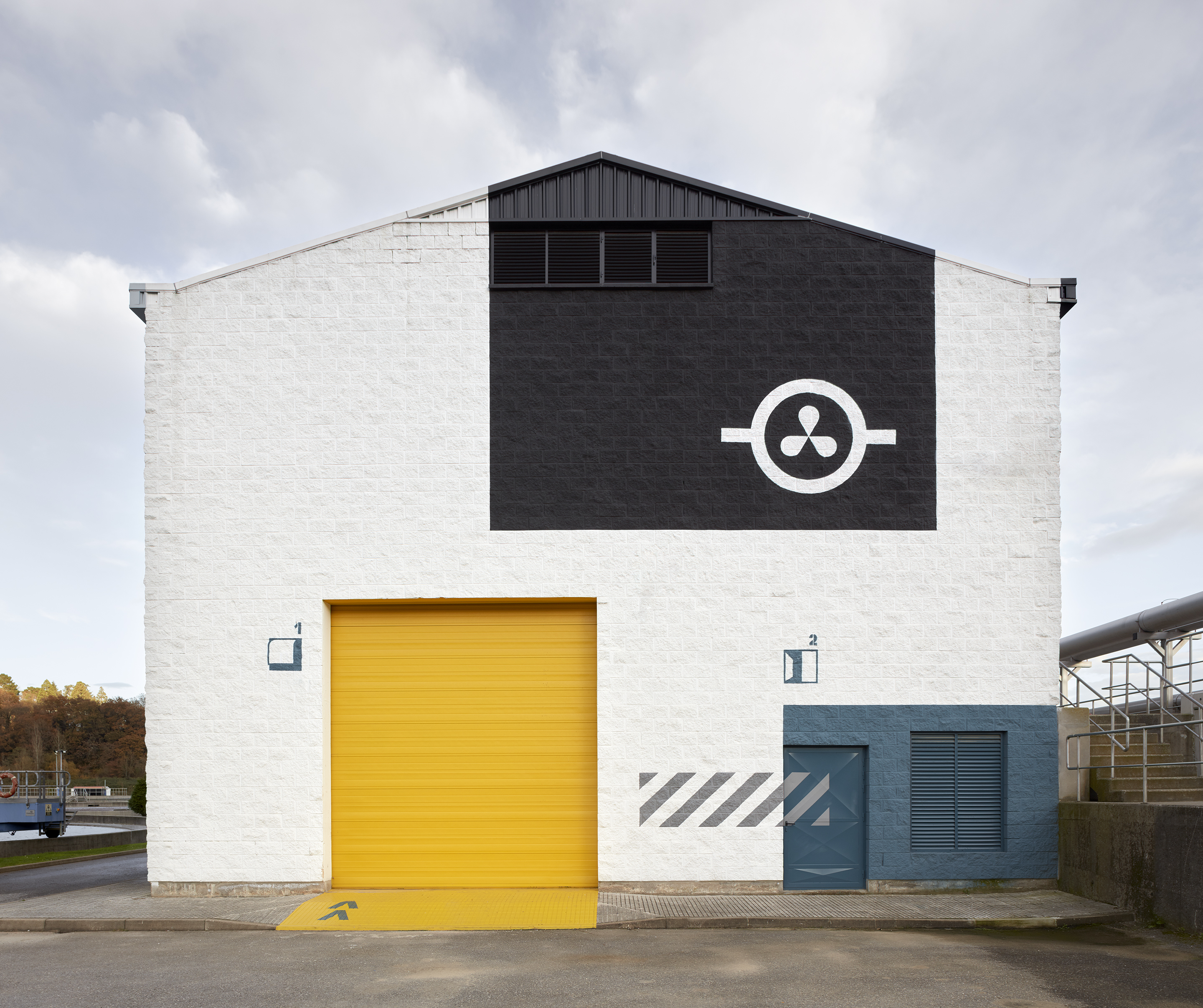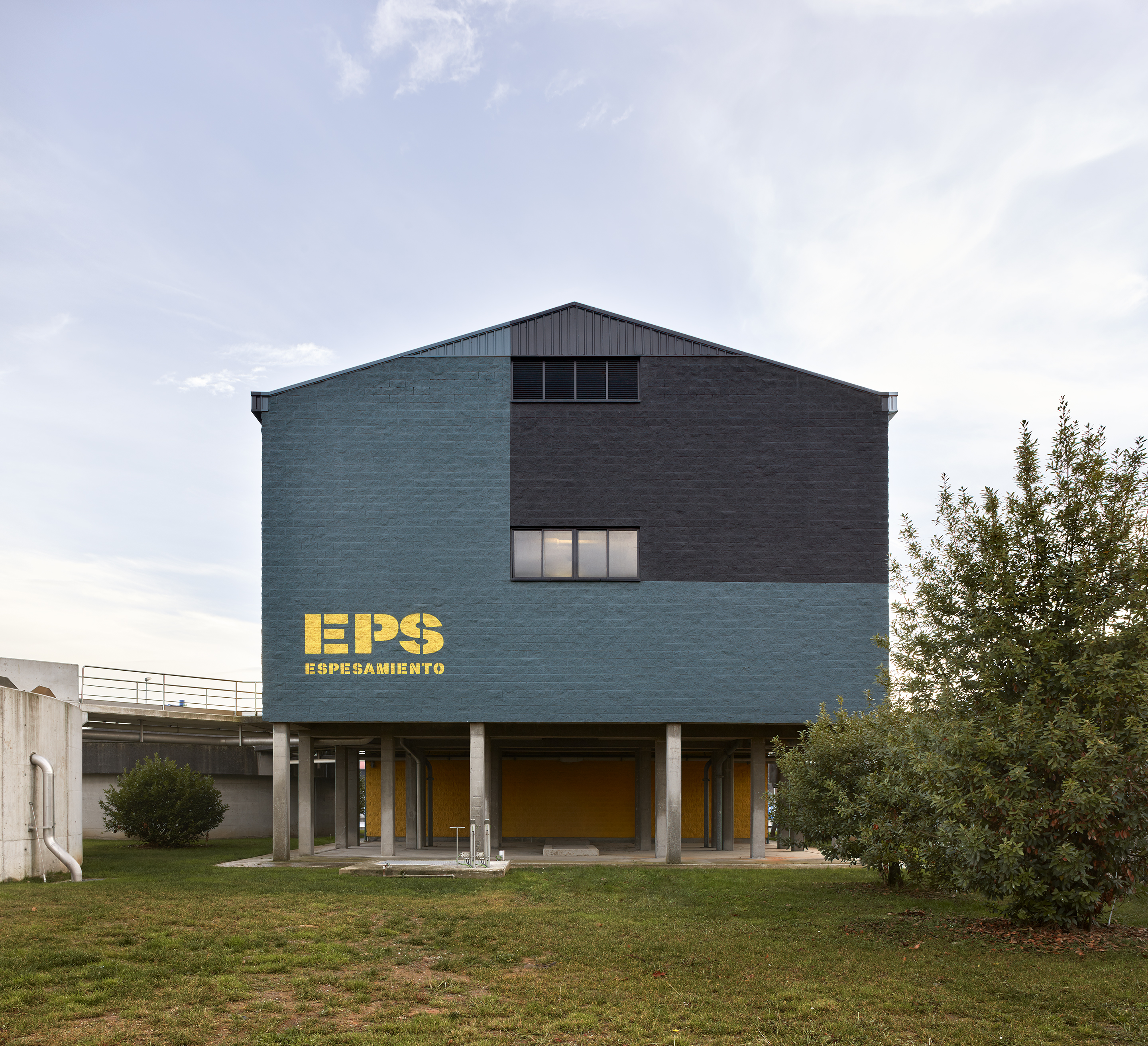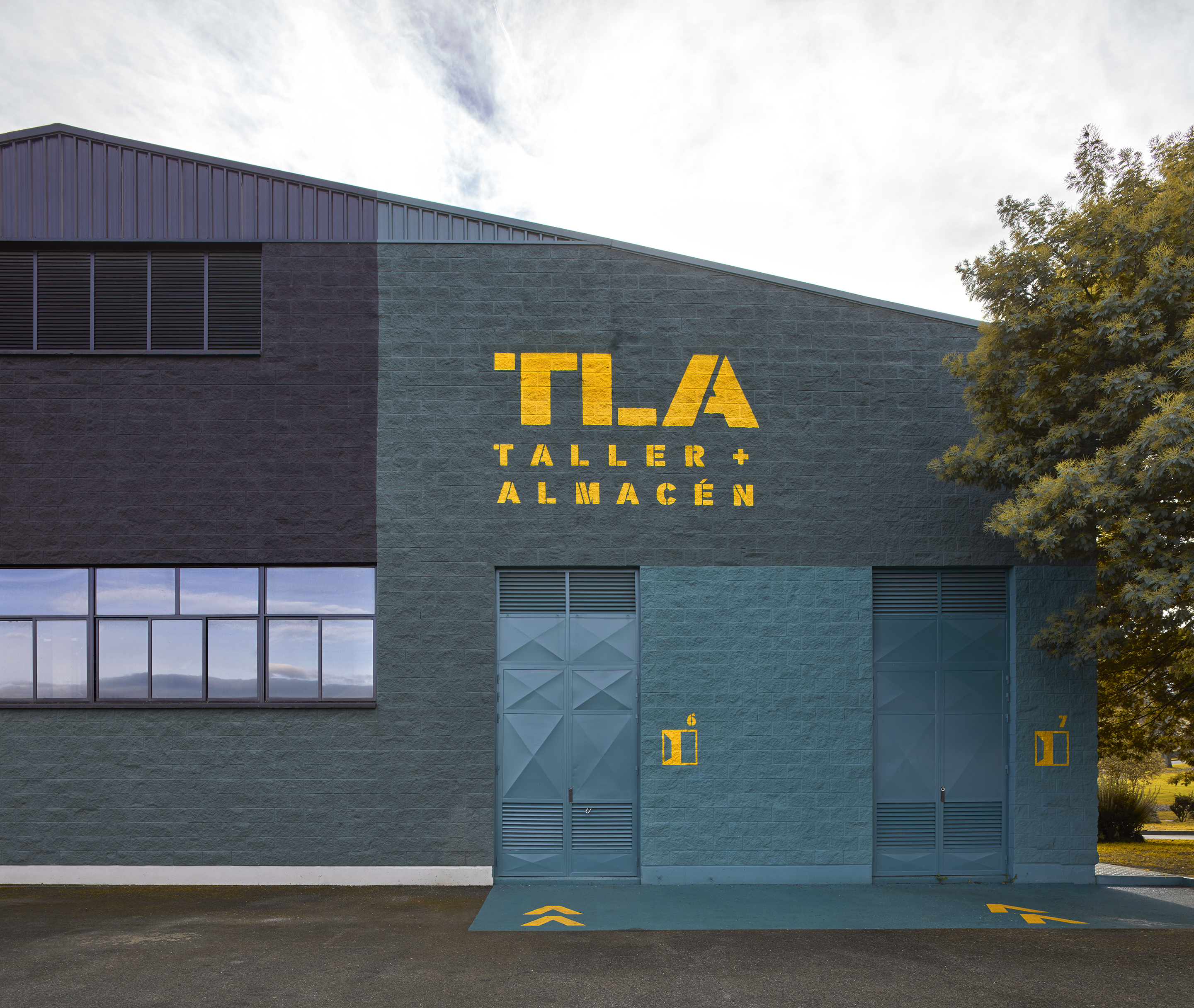 Due to the growth of population, three new buildings would be built mandatorily with prefabricated concrete at the same time their location and volume cannot be altered. Once again, our mission focuses on the study of envelopes, proposing sizes and shades of the prefabricated elements that help integrate them with the environment.
The metal sheet baseboard grouping the accesses are painted in intense yellow, thus relating to the intense colors of the existing painted buildings.