As part of the proposal it is decided the location of the building as well as the demolition or not of the existing buildings. It is now an area that is occupied by some railway facilities in disuse, not far away from the center of the city, and the well known Jacobsen Town Hall. To finish the baseline data there are set some urban requirements that we must fulfill, as well as solving the location of some social dwelling, one parking tower and the Jultand Museum, being Aarhus the largest city of that region.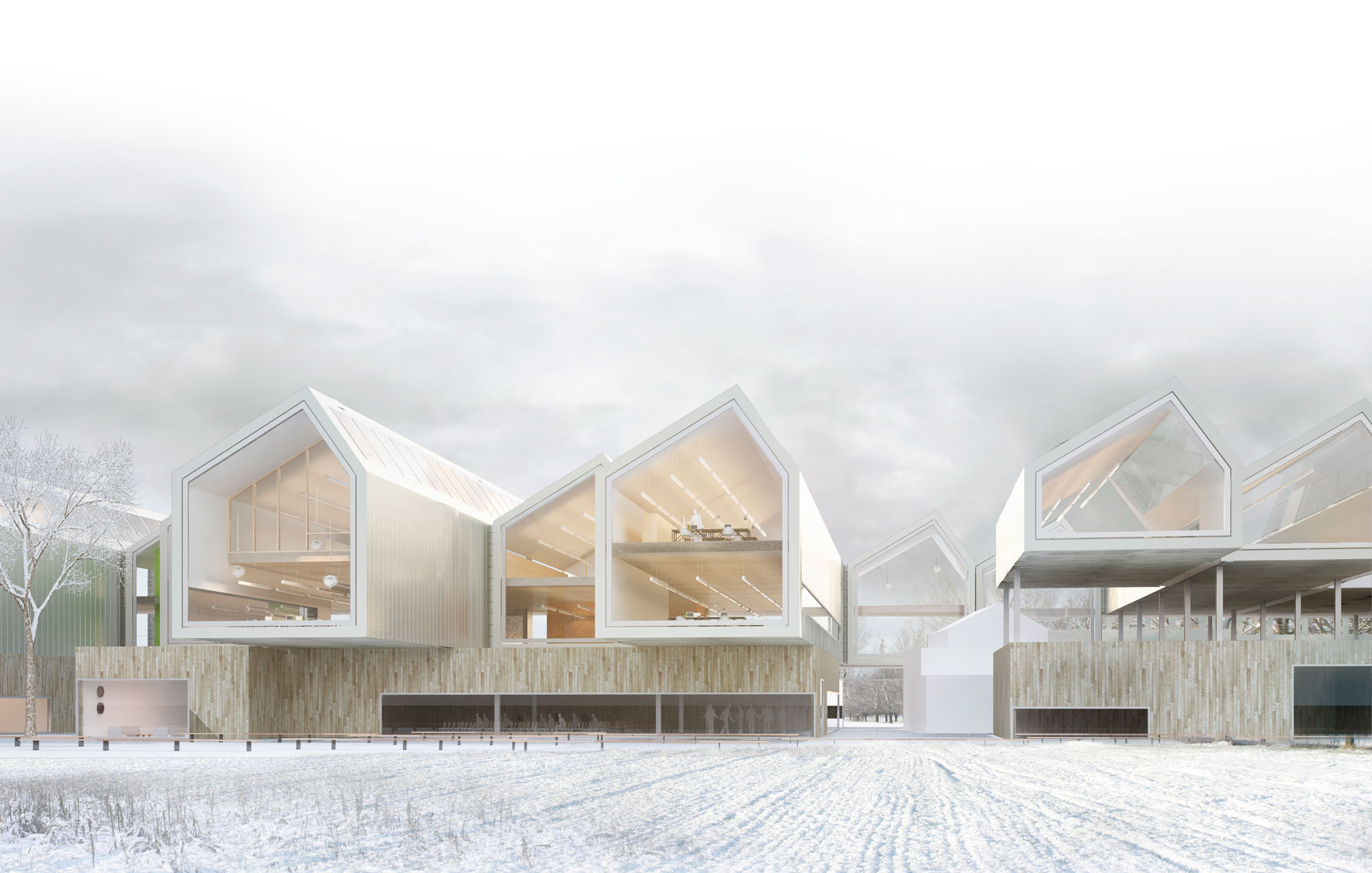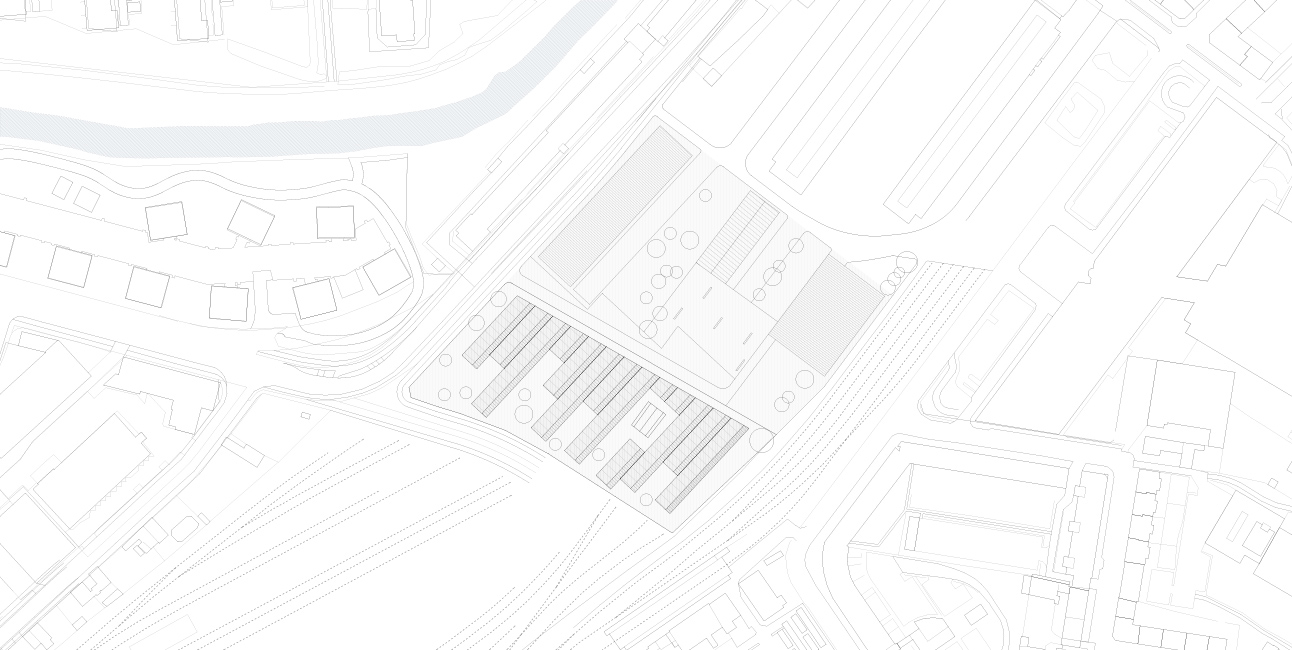 We proposed to place the new school in the southern plot, keeping that way two out of three existing buildings. The one on the south (surrounded by the proposal), will be the administration area of the school, whereas the north one (separated from it) will house the Jutland Museum. The common uses of the new school are placed at the ground level, while the classes and related spaces are placed, conceptually and physically, above them, enjoying the views and sunshine of the south orientation.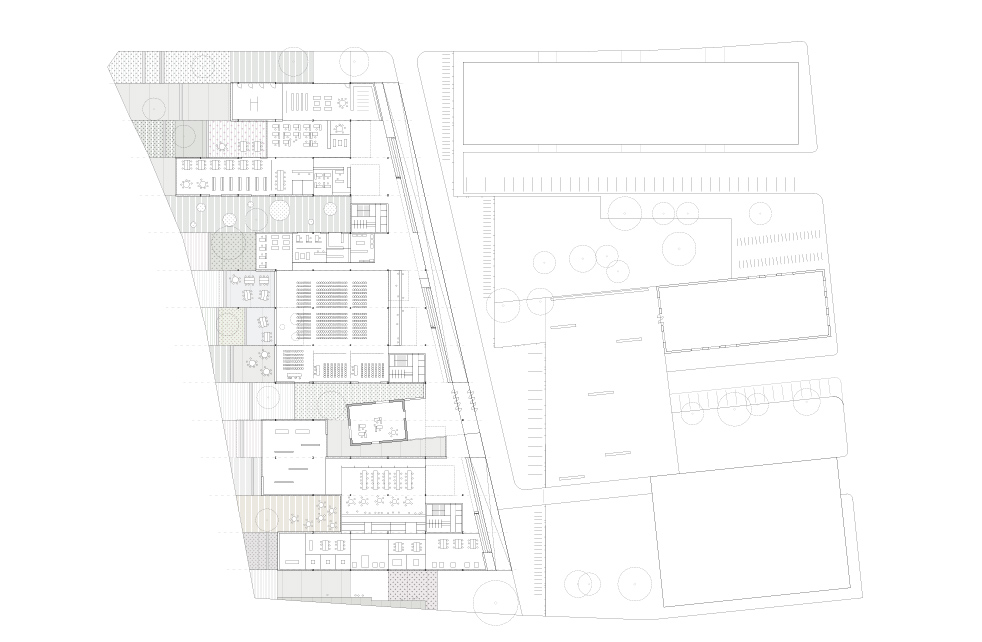 +0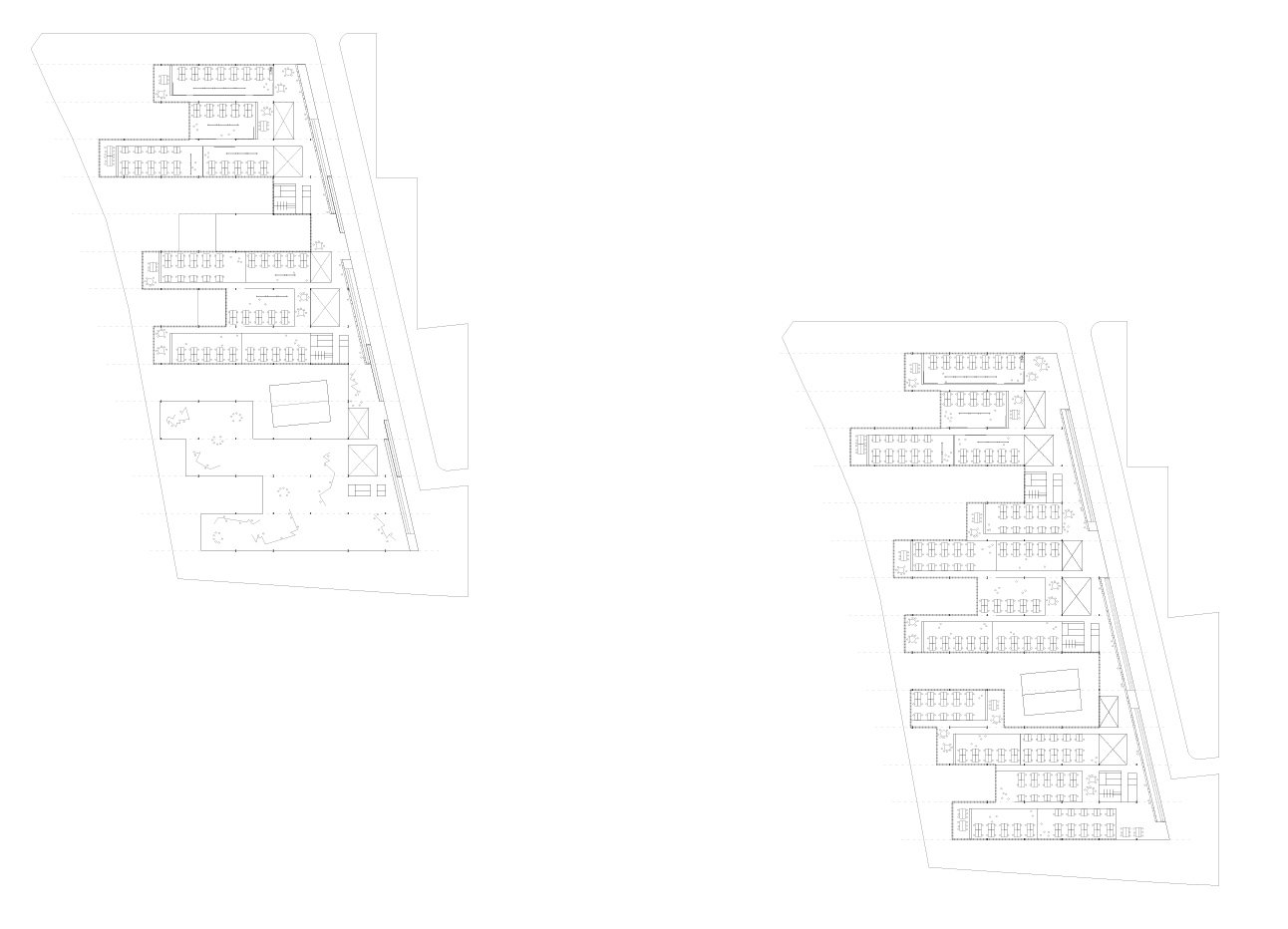 +1
+2
The proposal shows to the city two very different facades, stating both different surrounding scales. Towards the south is borrowing the "small scale" of close buildings by juxtaposing small fronts, remembering the domestic appearance. A more forceful and unitary image is presented northward, where the circulation spine assure the flexibility in use, and accessibility to all levels of the new school.