Being established the position and function of each element as well as the free heights required (according to hoists, bridge cranes, vertical pumps opening or access to machinery and spare parts), our objective is to provide the new buildings of volumes that respect the rural environment where they are located that meet the needs of use and heights demanded, using materials of low cost and simple maintenance.
Steel structure buildings support on large concrete tanks in situ through which the water circulates and is treated. There are two, Pretreatment and Reagents. These buildings of remarkable size are covered with embossed aluminum in order to dematerialize their volume and, thus, reducing their impact.
Three manholes are added as an access point to underground pipelines made in colored concrete to facilitate its identification.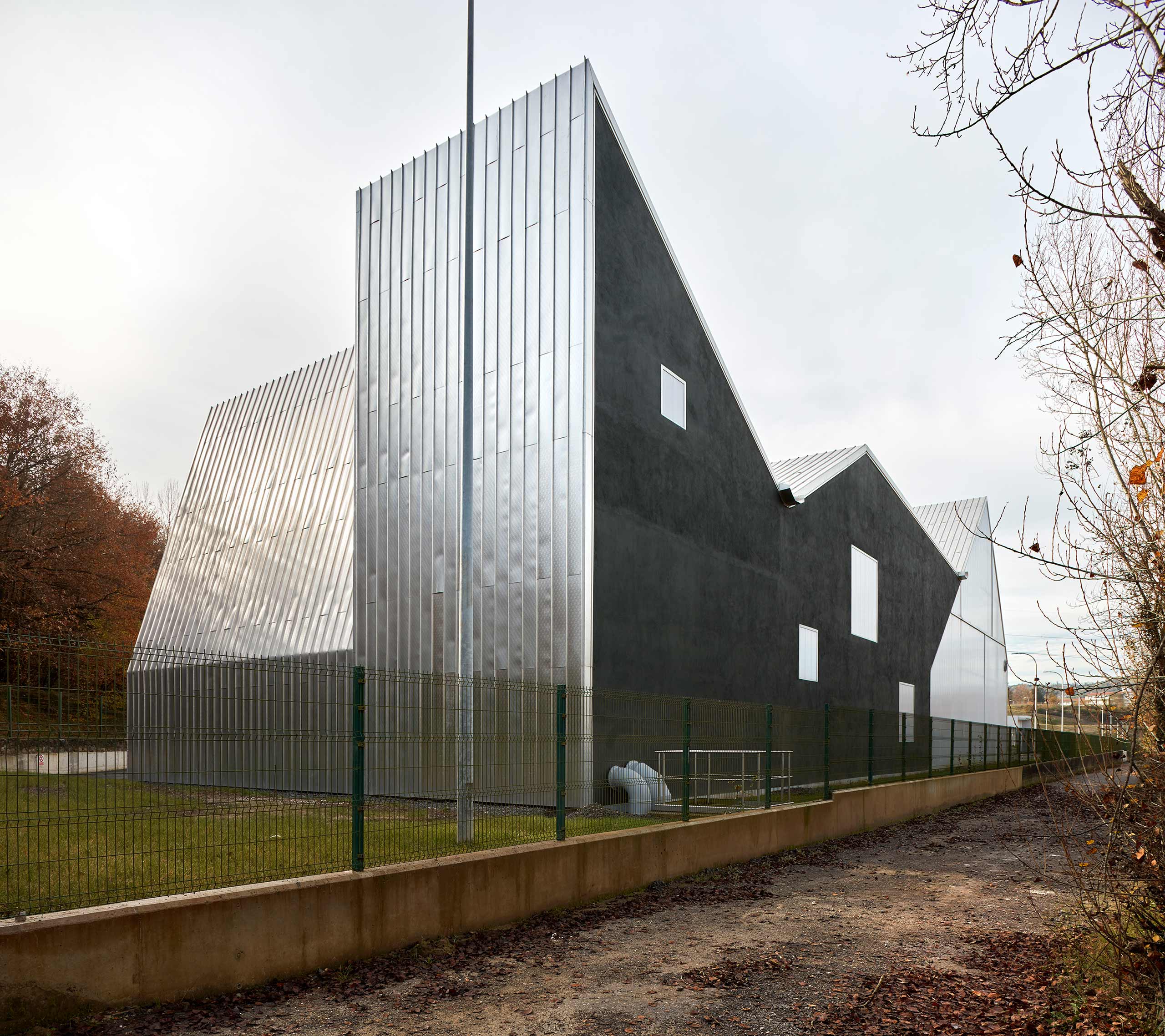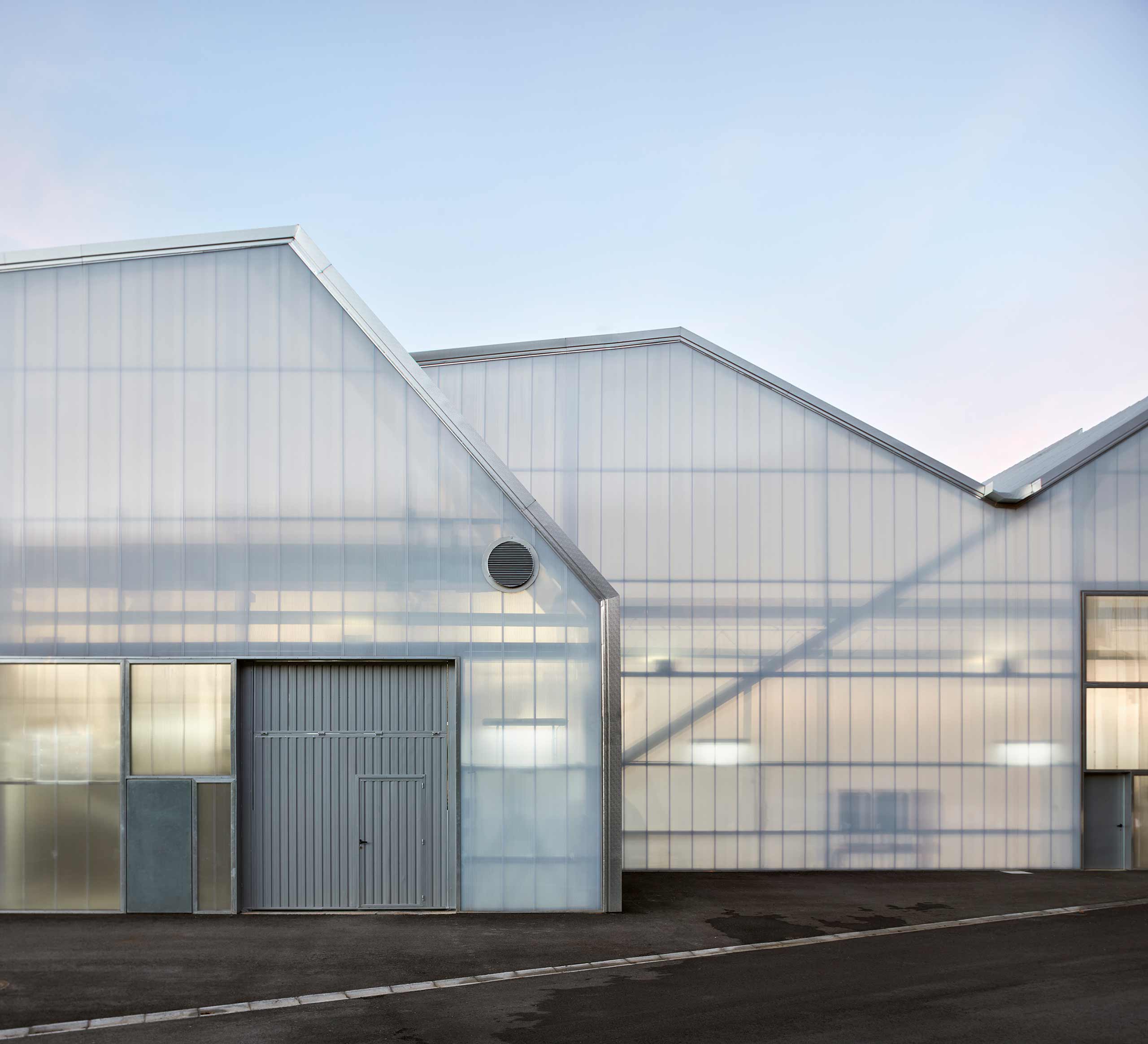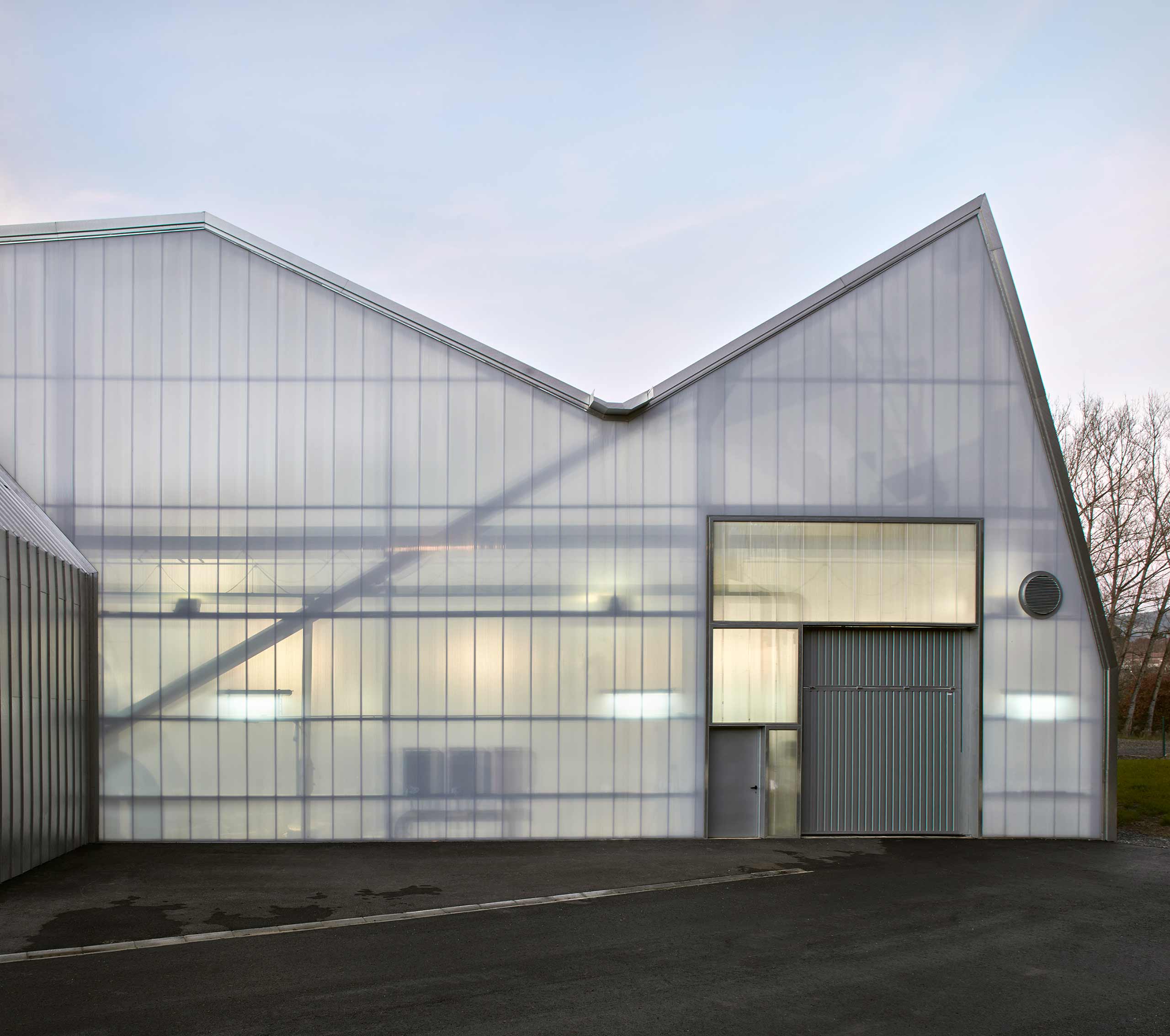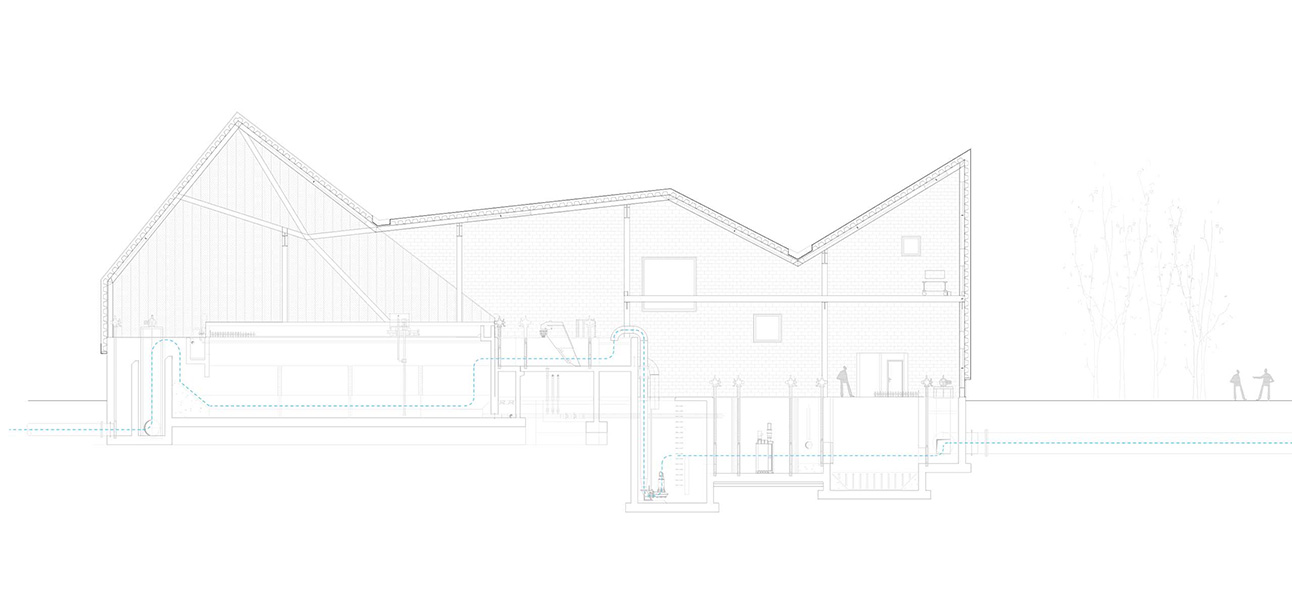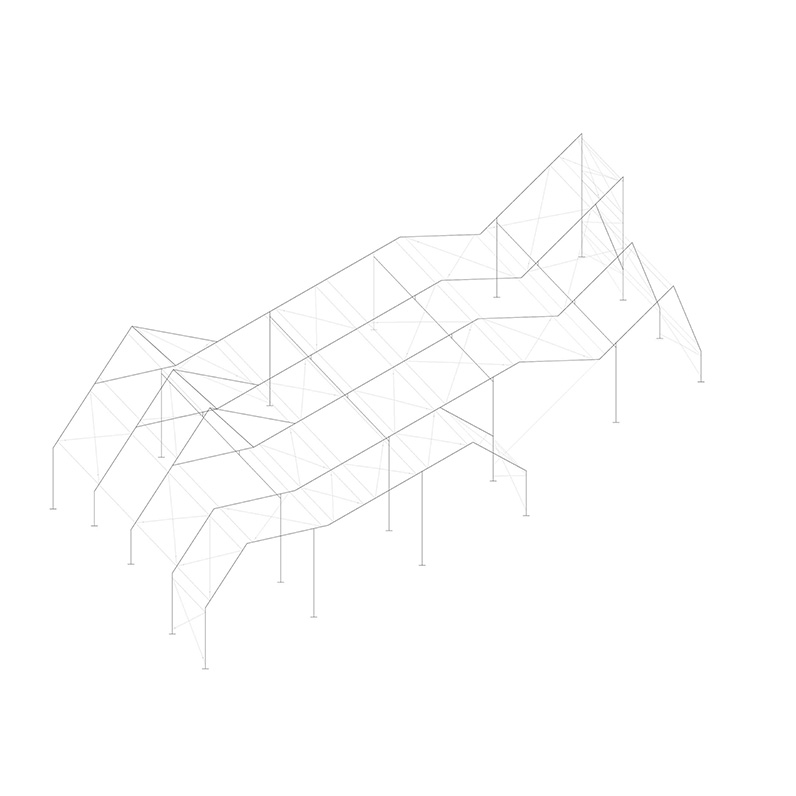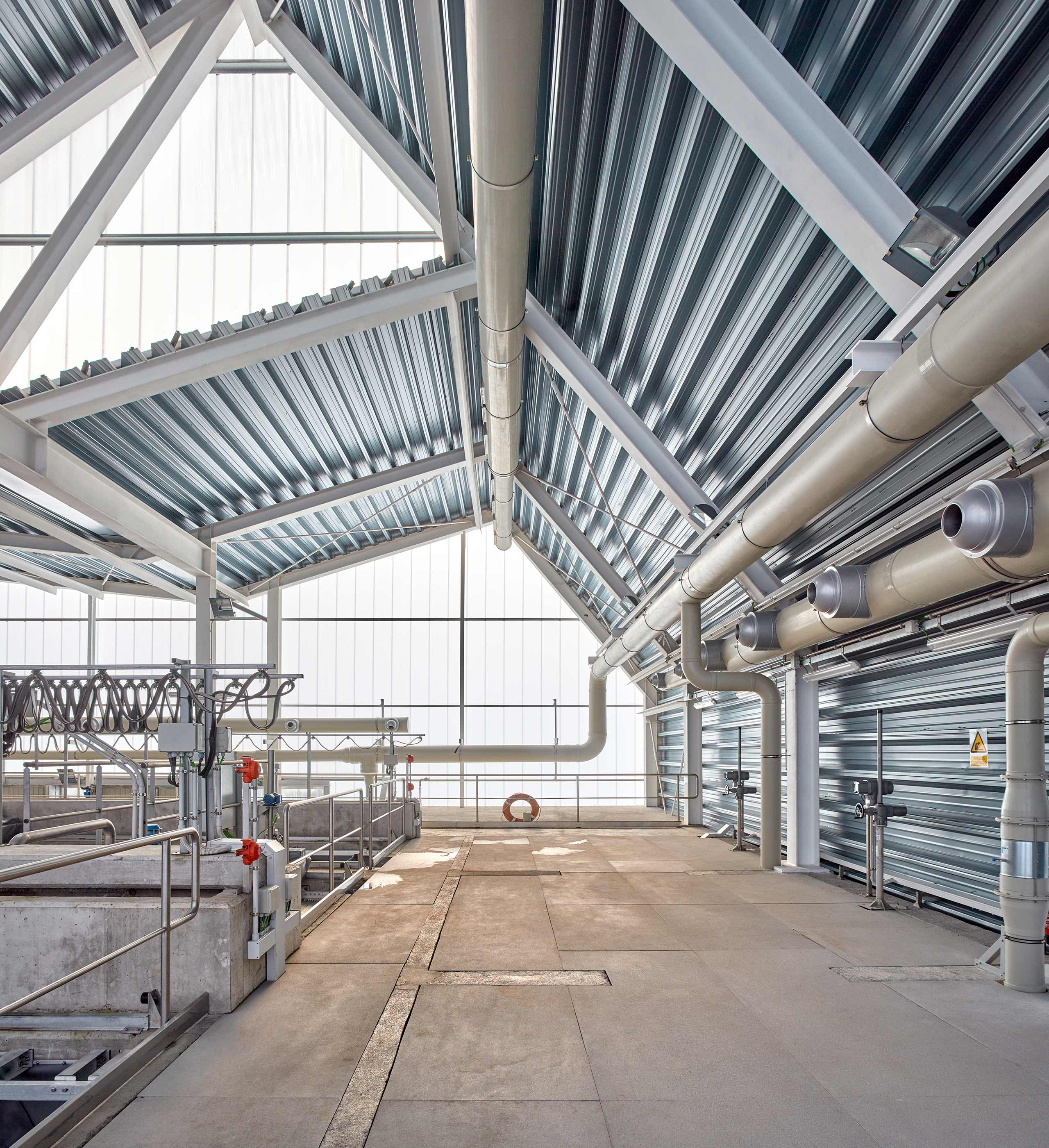 The broken silhouette of the proposal is related to those of the nearby village houses and the change of material in the fronts reduces its scale. The plastered concrete block and the translucent polycarbonate allow its integration and natural lighting.
The square holes of uncertain size due to their lack of detail, confuse the spectator about the true size of the main building.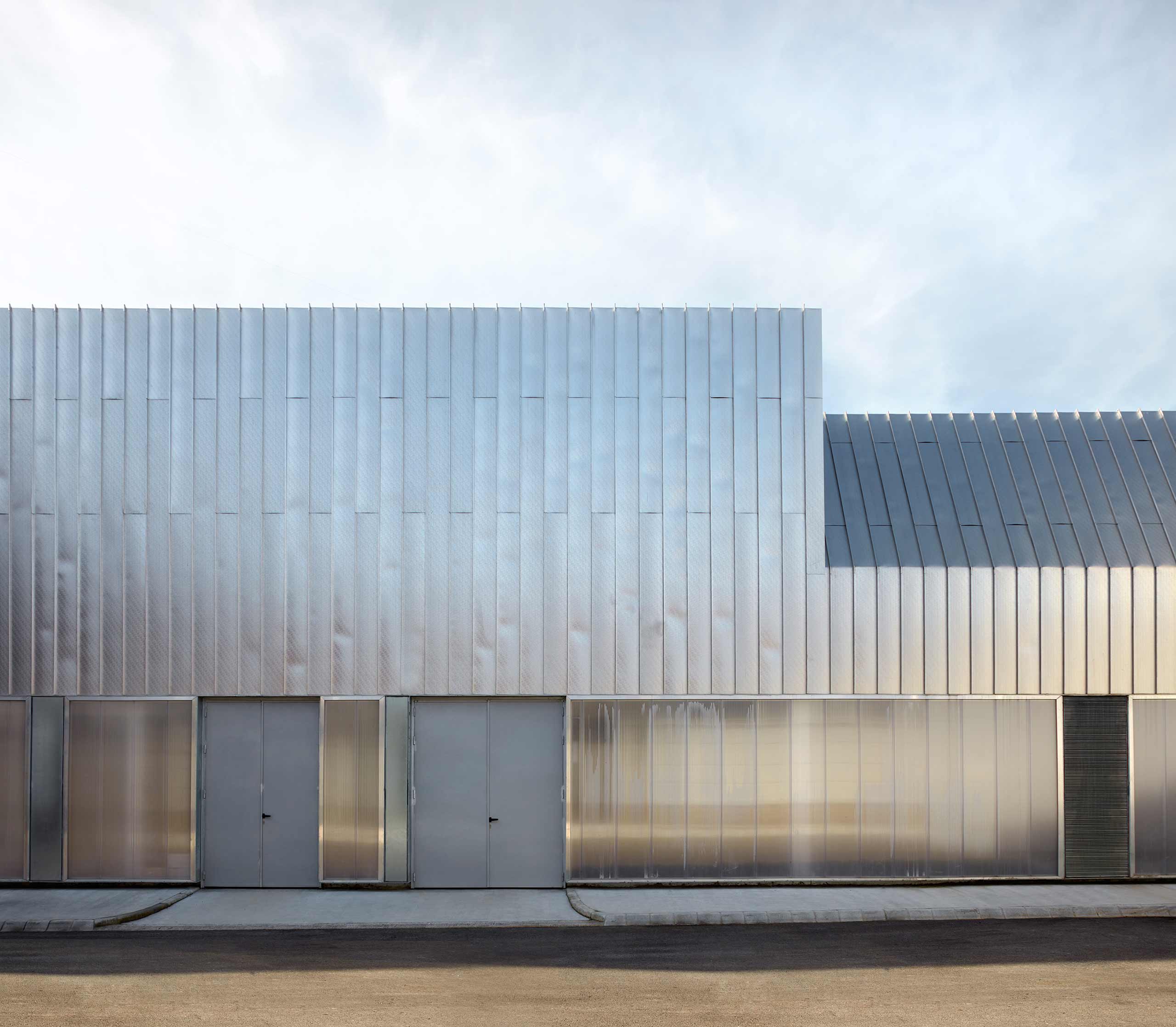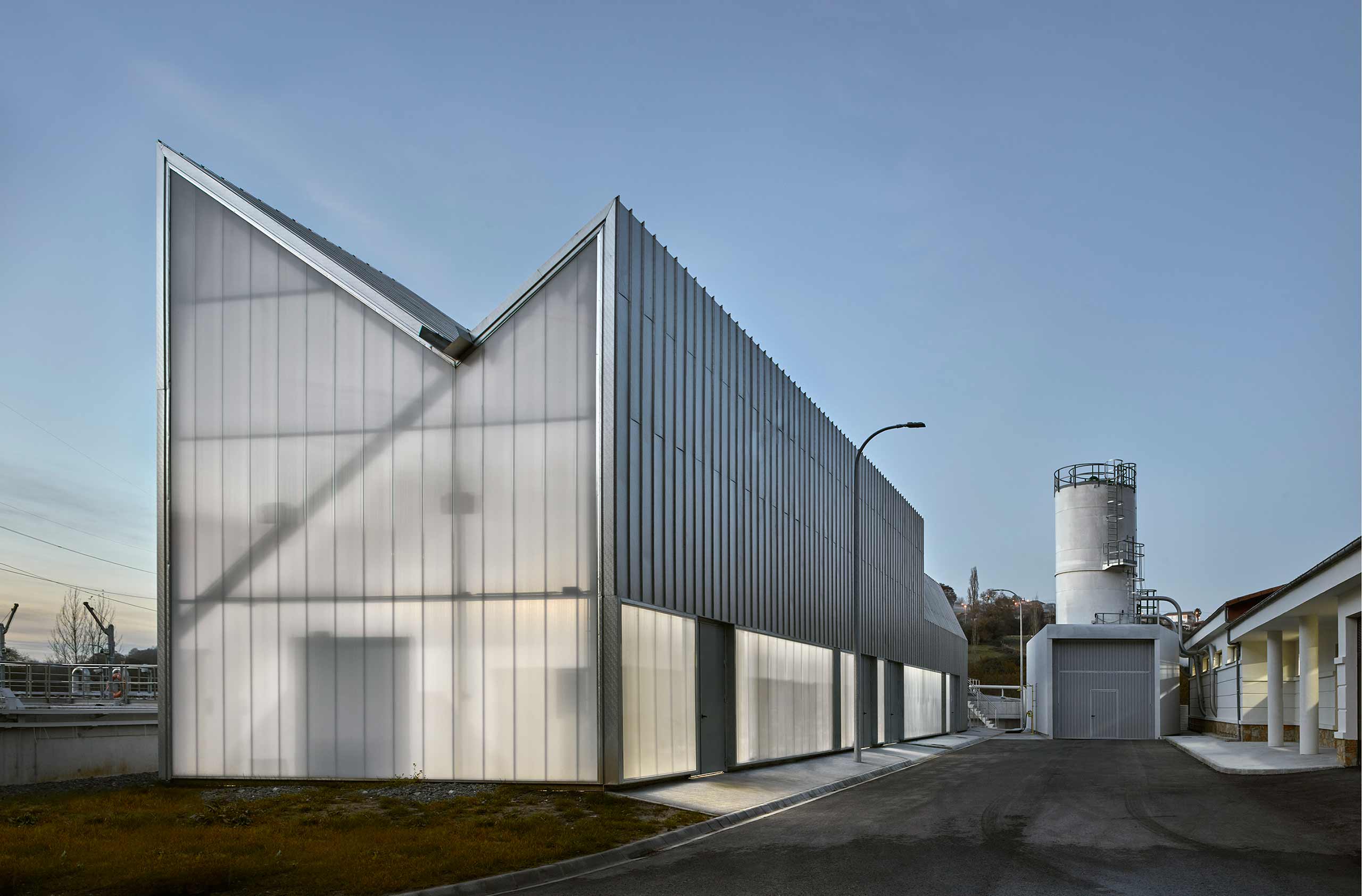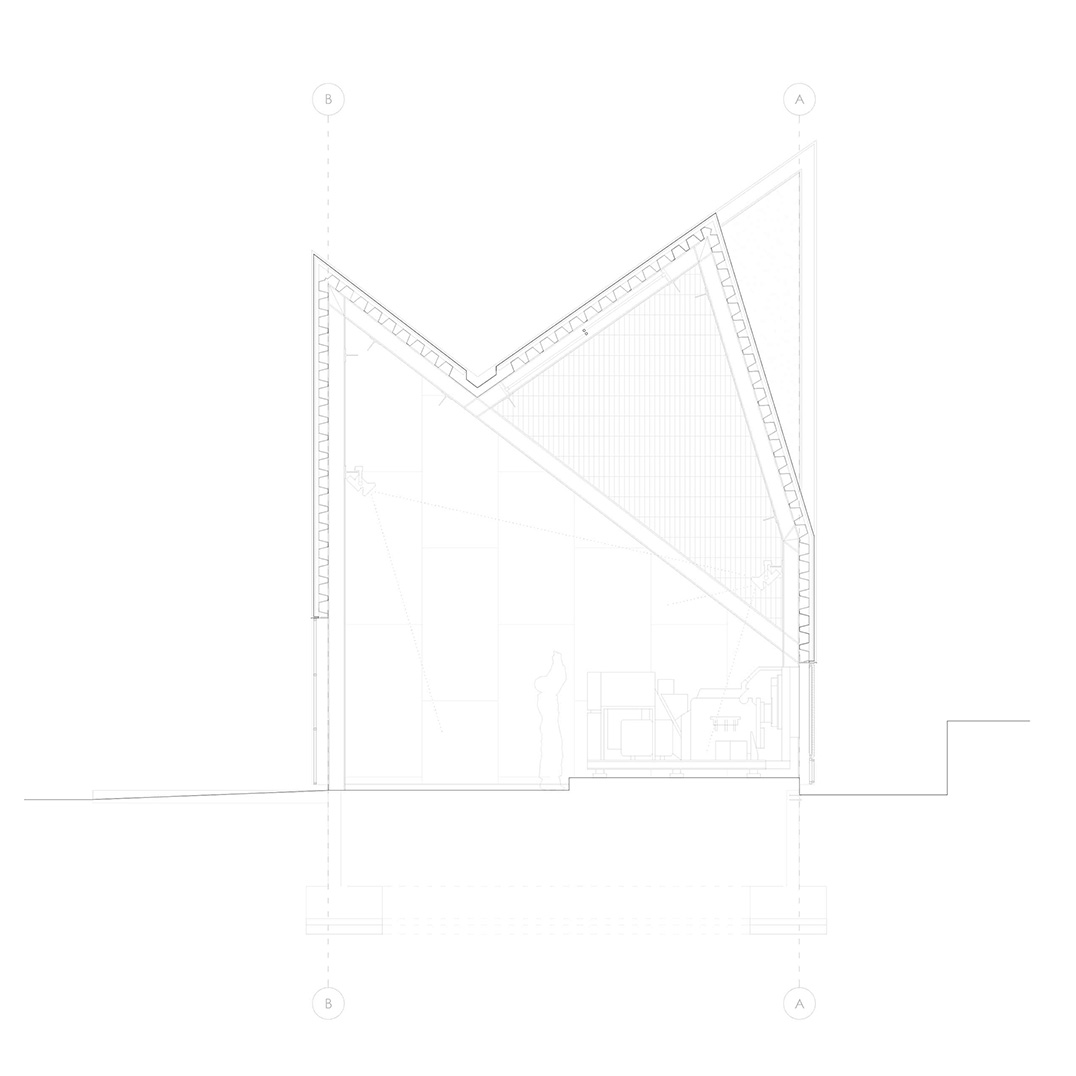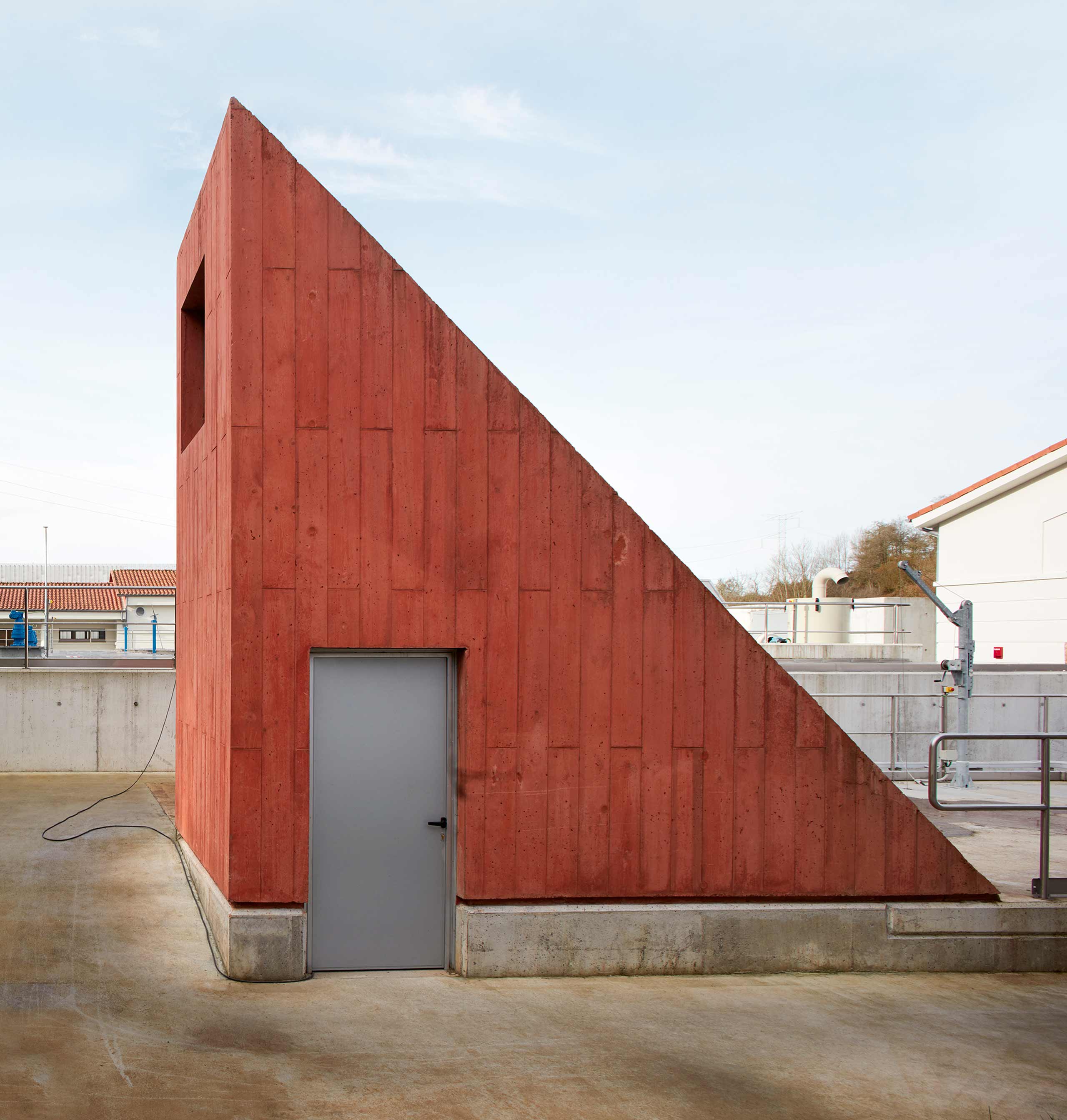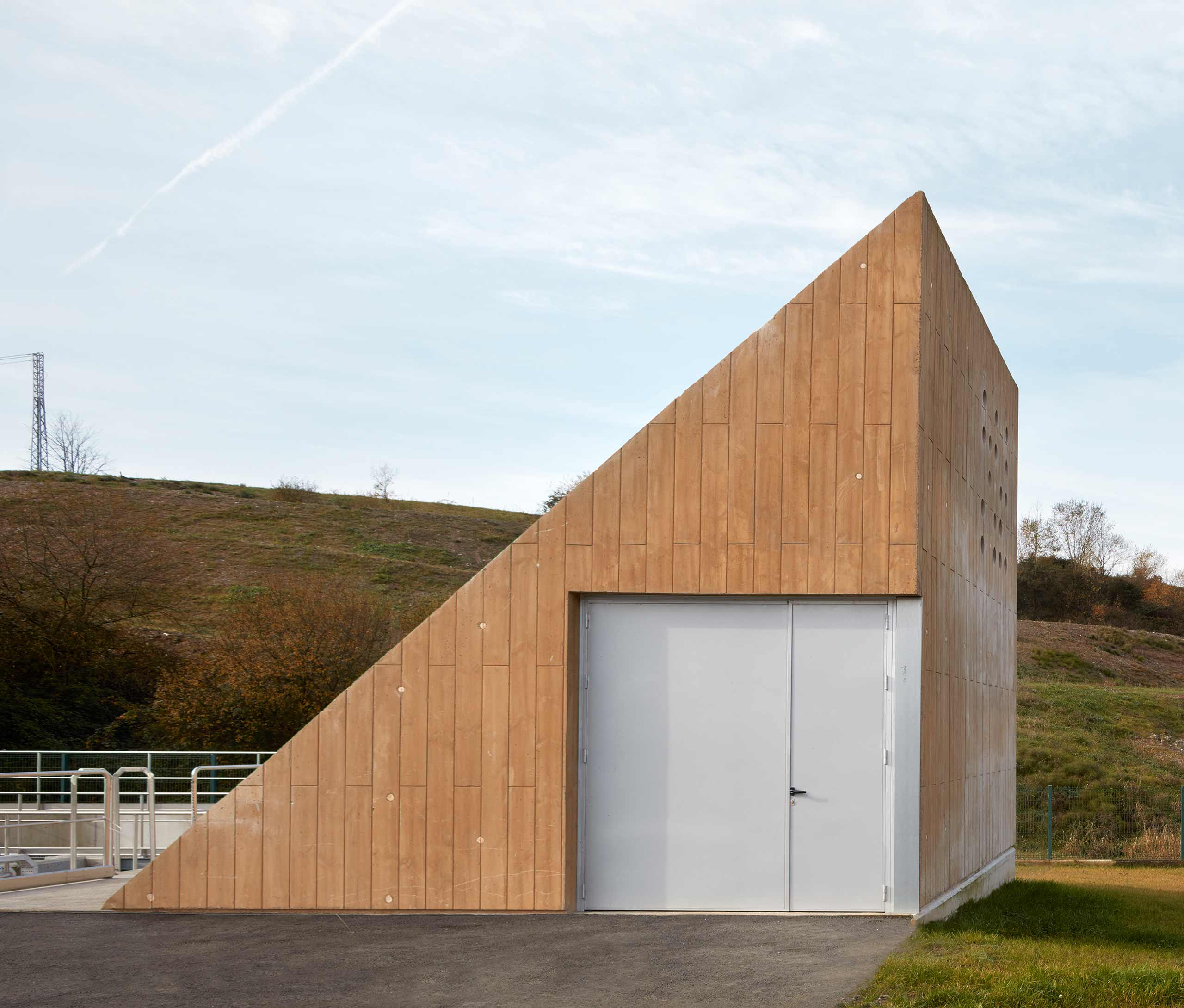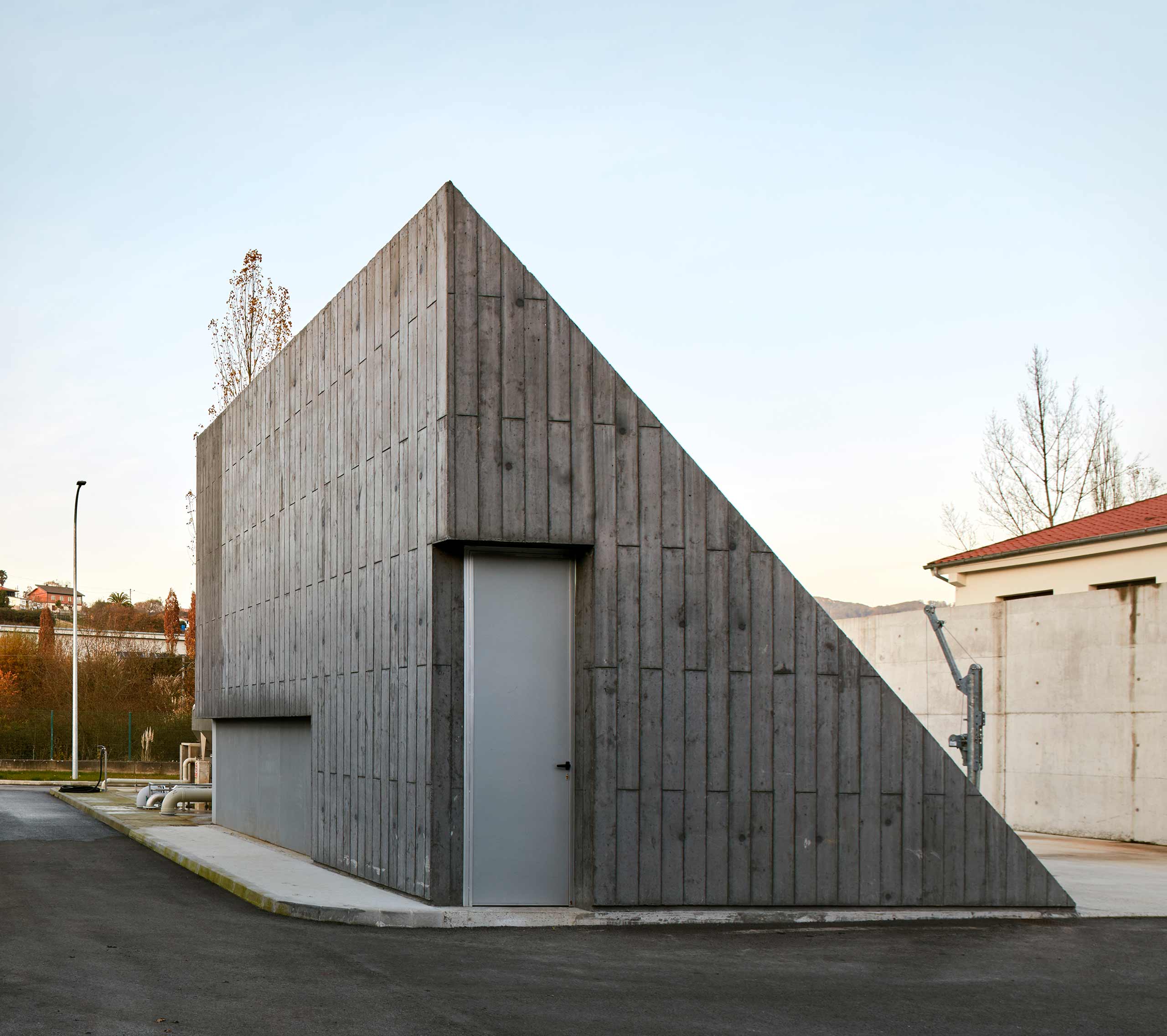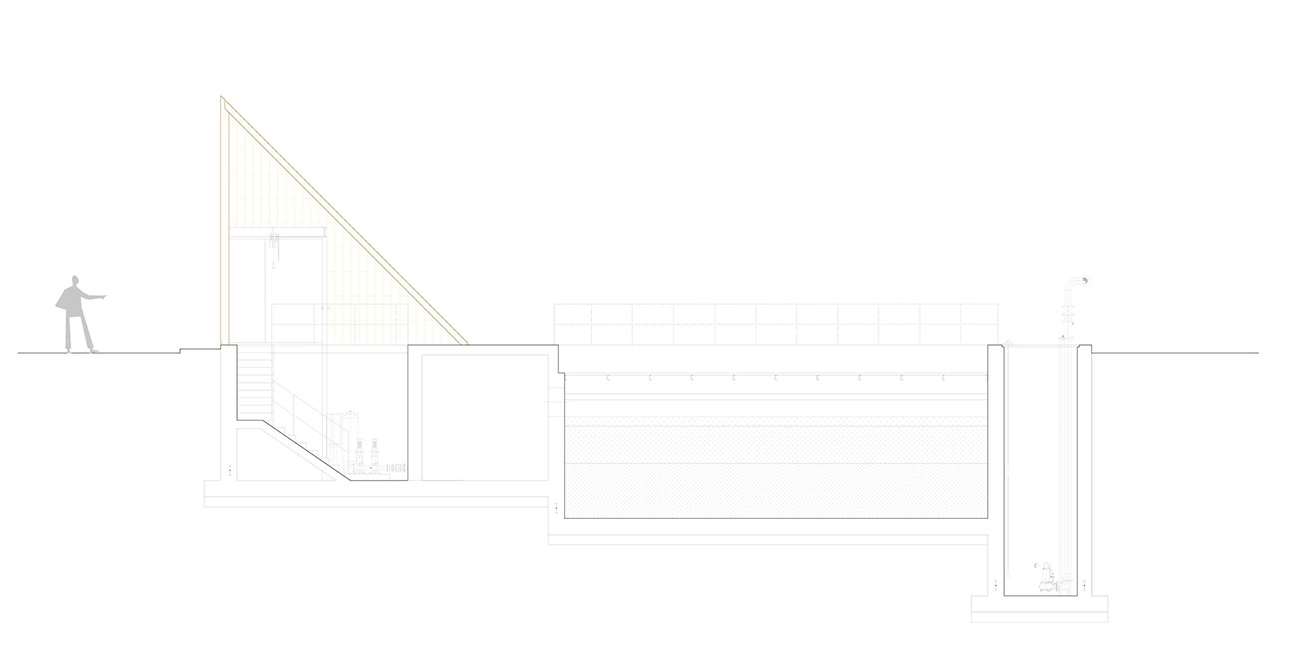 The whole results in a cocktail of different buildings forced to understand each other in a green and privileged rural environment.